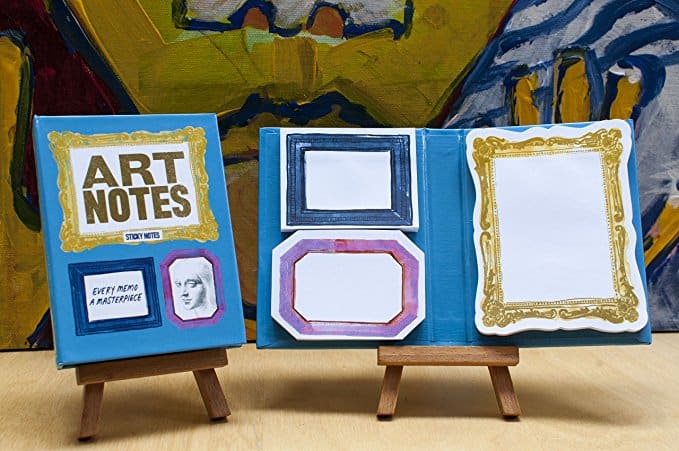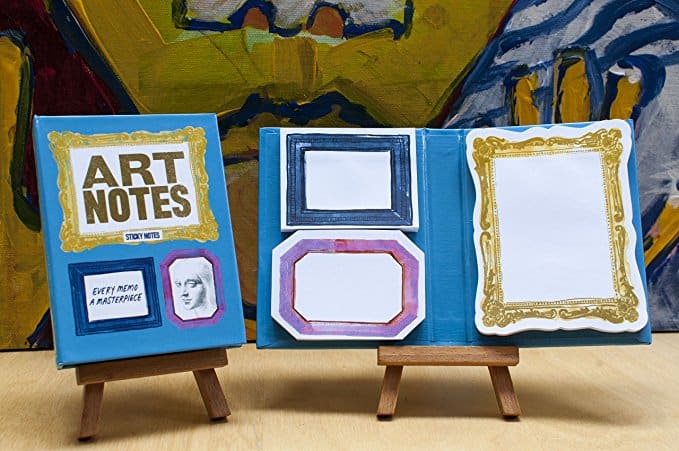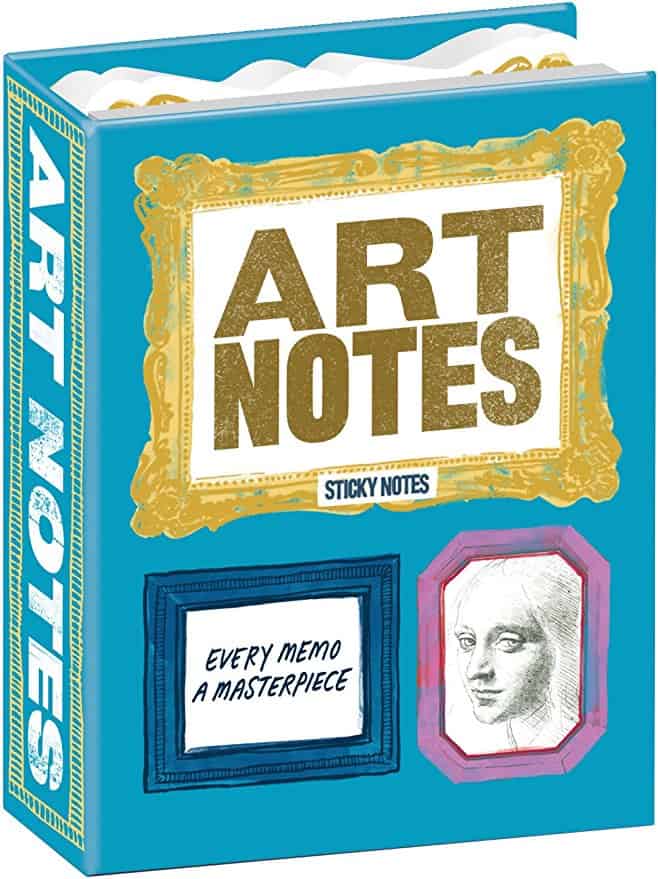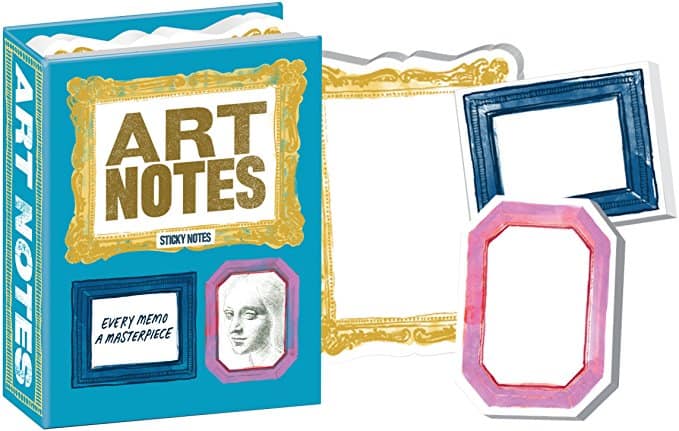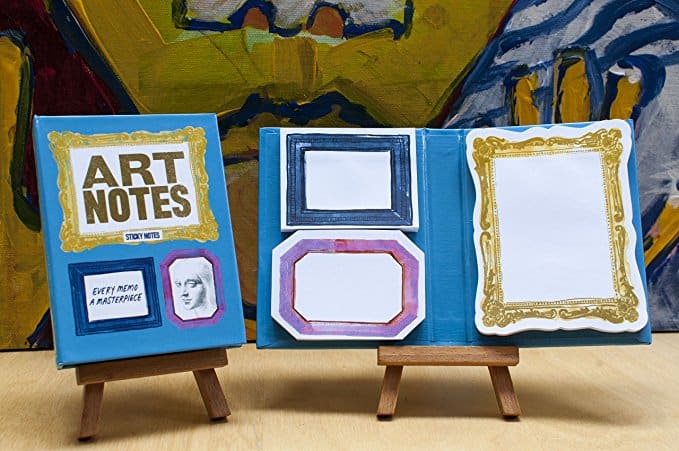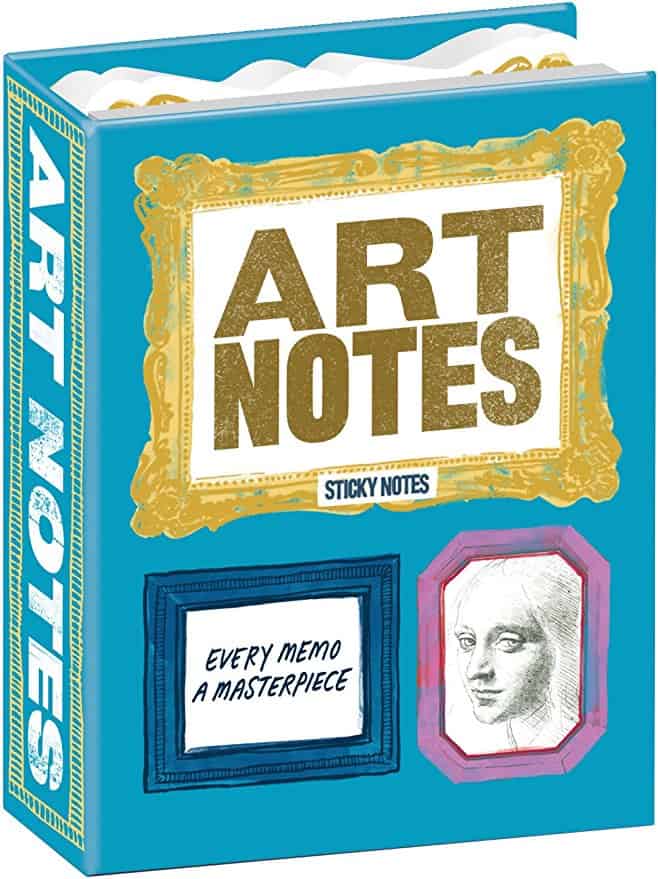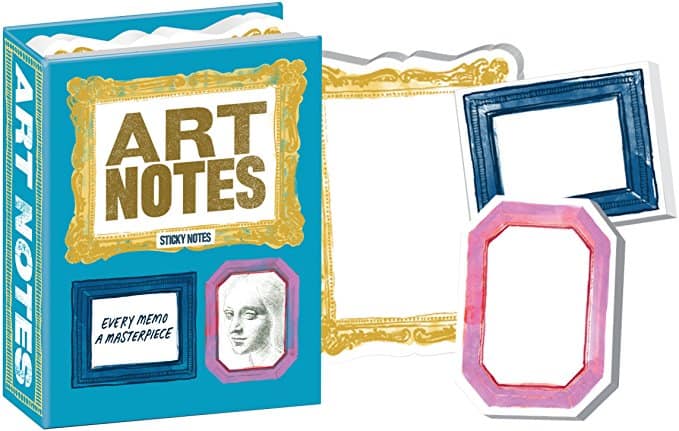 Art Notes Sticky Booklet
Want to be an artist but you don't want to put any effort into it? Let everyone know how much you love art by sticking your art doodles everywhere (to the point of annoying people). This booklet contains many stickers with frames of various shapes and sizes – art wherever you go!
Features
Available in 9 styles

Buy in bulk

Breathes life into your shopping lists!
Dimensions
3.25  x 4.25 inches

3.2 ounces
Inside everyone is an artist waiting to be born, and with this book you can give birth to that artist.
The book contains stickers with frames around them, so you can draw pictures of whatever you like, and then stick them around for people to admire.
Stick them in an art gallery, see if people notice. It could be the way you achieve fame and fortune for your mindless doodling.
Or use them to prank the same person over and over again. Put their cellphone number on the back of every toilet door in town. He'll at first love it, but then eventually hate it and be forced to change his number. That's when you win. Well done, you're the new Banksy.