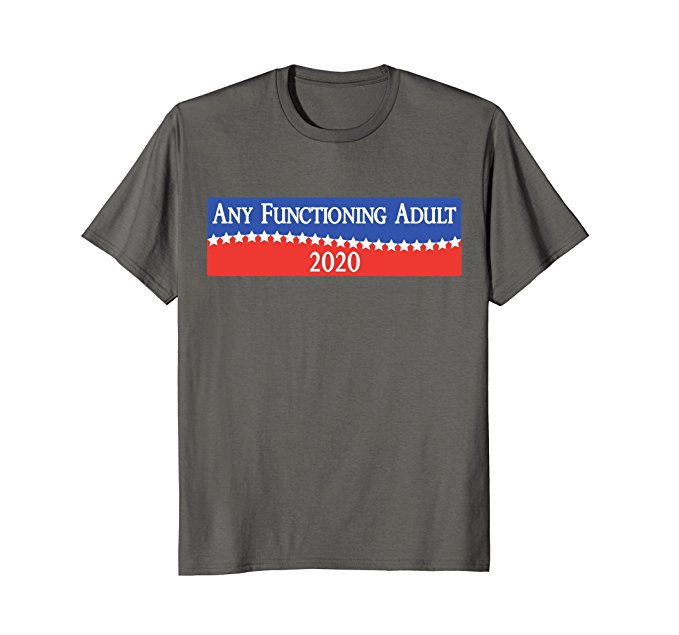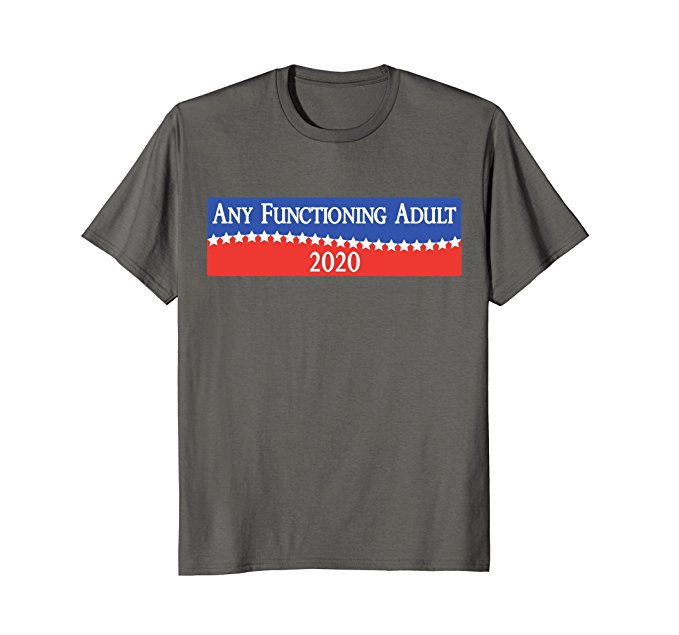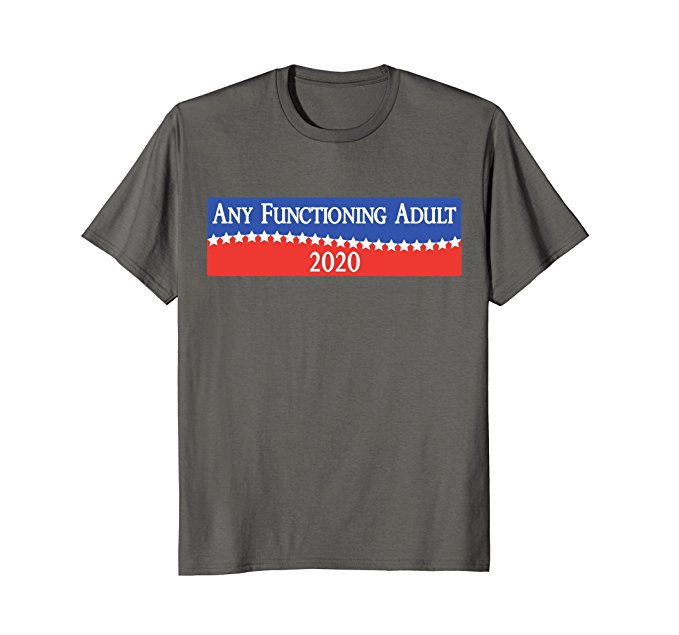 Any Functioning Adult 2020 Shirt
Many people think that this last election went to the crapper. If you agree, then give your support to next term's candidate – Any Functioning Adult! Any F. Adult promises not to tweet from the toilet, believes in climate change and doesn't grab pussies. Sounds wonderful, right?
Features
Available in 5 colors

100% Cotton or cotton blends available

Available in sizes small through XLarge
Ahh, politics.
Whether you're a supporter of the current administration or someone who wonders how a giant sack of Doritos gained sentience and should be kicked out of office, something we can all agree on is that it would be nice to have an actual human being in charge of the country.
Show your thoughts by wearing this T-shirt in public. You'll get high-fives from people on the street, from small little children to the elderly. They'll shout "you tell 'em, man!" and "great T-shirt, I agree with you!"
Here's hoping that in 2020 the public gets 20/20 vision and can see things for what they really are. Join with me and wear this t-shirt with pride. Smugness, and pride!