Buying the best baitcaster for you can be pretty complicated. There are several key attributes that you'll want to familiarize yourself with (see Picking the Best Baitcaster For You).
After that, you'll probably want to consider some of the awesome baitcasters Bestazy has collected for your viewing pleasure.Then you can decide which of these baitcasters is best for you based on your fishing preferences.
Bestazy also has our own opinion on these baitcasters, which should help you stay informed--good or bad. Rest assured that we will let you know if anything is up!
Research You Can Trust
You can trust that Bestazy kept your best interest at heart when considering baitcasters. We consulted a wide range of experts and industry professionals.
These opinions led us to a selected list, from which we conducted tests and reviews.
The highest performing of these tested products are brought to you here.
Why would Bestazy go to such lengths, you wonder?
Because we care about our readers and want to ensure that they end up selecting the best products possible.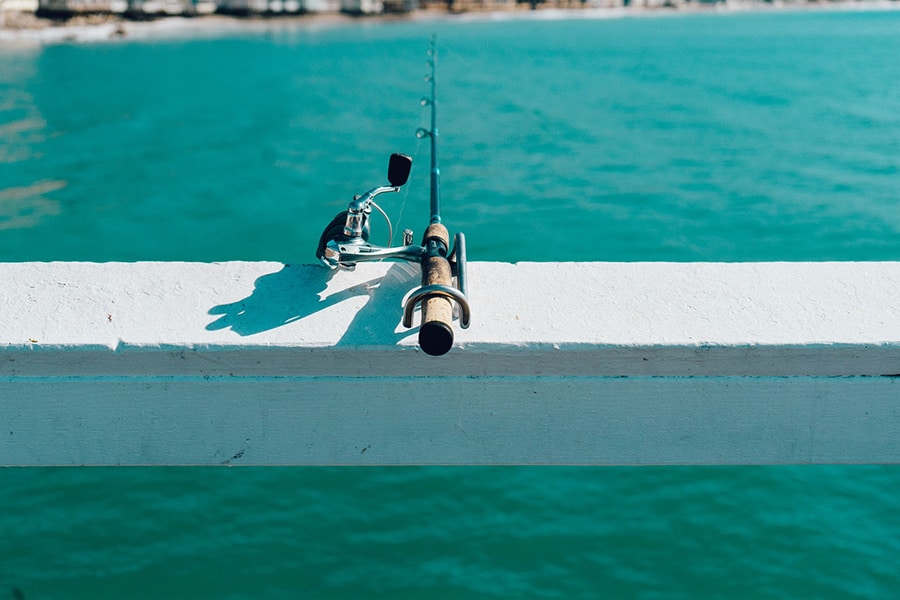 30-Second Review
Picking a baitcaster doesn't need to be time consuming. Read this section if you want the highlights!
Here's what you need to remember:
The gear ratio will tell you how fast your spool will spin. Higher is better for baits that need to cruise along, and low is better for baits that need some downtime in the water.
The diameter of the spool is also important. The bigger the spool, the more line the caster can hold and the faster it will take up that line.
Give the braking and tension systems a good look before you buy, as well. These refer to the way that your line is slowed down and kept manageable by the reel. If you get mixed up about the differences between the two remember that braking is at the beginning of your cast and tension is at the end.
Buyer's Guide
Picking the Best Baitcaster For You
There are several key attributes to baitcasters that you'll want to keep in mind as you go about selecting the right one for you.
These terms might seem a bit technical at first. However, once we get into each specification you'll have an easy time wrapping your head around them.
Well, what are they?
The key things to look out for are the baitcasters gear ratio, diameter of the spool, drag pressure, and lastly the braking and tension systems. Each of these will have a huge effect on the way your caster casts and what type of fishing situations you are equipped for.
Gear Ratio
Gear ratio refers to the number of rotations that the spool will make for each rotation of the handle. The handle rotation will always be controlled at "1," making it easy to compare ratios.
So a 7.1:1 gear ratio means that the spool will spin 7.1 times for every complete rotation of the reel handle. A 6.4:1 will–you guessed it–spin 6.4 times every time you spin the handle.
Practically, here's what that means.
Depending on what type of lure or bait you are using, you may want either a high or low gear ratio.
You don't need to decide what you are fishing right now, though. There are plenty of middle-of-the-road baitcasters that can do it all.
You'll also want to make sure you get good, precision matched gears. Your gear ratio won't matter if the gears slip unpredictably, so make sure that you are getting a quality product in addition to the specifications you need.
High Gear Ratio
A high gear ratio will take up line very quickly. You'll notice a lot of responsiveness when you start reeling.
So if you are using a worm–live or plastic–you'll want a bit more speed to bring it to life.A high gear ratio is good for throwing out a line quickly and repeatedly, as well. It takes up the line very quickly, which means you can get through the no-mans-land zones quickly. By this same logic, when you throw the line, it unwinds quickly for effortless casts.
For these qualities, a high gear ratio is also good for a small strike zone. If you need to get your casts out fast so that you maximize your time reeling through a small strike zone, high gear ratios are better for this.
Low Gear Ratio
A low gear ratio is good for heavier, slower baits. For instance, a deep diver works extremely well with a low gear ratio because it needs that extra time to sink to its functional zone.
Anything with a lot of built-in motion will usually work best with a low gear ratio.
Even spinners which seem like they should be moving fast will function better with a low gear ratio since it gives the fish time to react to the movements they pick up on.
Diameter Of the Spool
The diameter of the spool clues you into several key bits of information about the baitcaster.
The diameter of the spool, of course, limits the amount of line your caster can hold, but in doing so it also puts limits on thick that line can be.
Since a thicker line takes up more space on the spool, your spool will be able to hold less the thicker your line. So if you are planning on using a thick line, you'll need a spool with a large diameter. Otherwise, you may end up with too short a line.
A bigger spool also takes up line faster. If you are making long casts in open water, you may want a spool with a thick diameter.
Thick lines also tend to coil more than thinner lines. The firmness of the line causes it to hold to the shape of the spool once you cast it. A smaller diameter causes more of these coils in your line, which makes the line very difficult to manage.
If you are having a hard time controlling the coils in your casted line, you probably need a bigger spool.
But how thick do you want your line?
How thick your line should be, and thus the diameter of your spool, depends on what you are fishing.
This part is easy to remember: if you are trying to catch big, thick fish, get a thick spool for your thick line.
But never catcall the thick fish, they hate that.
Thick Fish didn't work a ten-hour shift just to put up with your shit on the walk home.
Common spool diameters are 100, 150, 200, and 250-yard reels–which refers to the length of the line that will fit on the spool based on the diameter of that spool.
You'll often see these numbers listed with a weight test, which is called a monofilament line capacity. For instance, 250/12 means that you can fit 250 yards of 12-pound tested line.
If your baitcaster doesn't list the monofilament line capacity, you can use this resource to track it down.
Breaking and Tension Systems
This is where your selection becomes more about quality than how you'll be using the pole.
It's easy to get these mixed up.
Unlike the perfect bloody mary, which still eludes this writer.
The tension and braking systems aren't going to function that different from baitcaster to baitcaster, meaning you don't need to buy a specifically tense set-up for any particular situation, for instance.
They will, however, be of different qualities and craftsmanship that will make a big difference on the whole. Some braking systems are also easier to adjust.
There may be a few designs and constructions that work a bit better in some situations–I'll note these–but, in general, the best systems are going to be the best across the board.
Each manufacturer or brand might have a different design, so I won't go over each of these individually. You'll want to see the reviews below to really understand the breaking and tension systems in each baitcaster.
For now, know this…
The Last Jedi was an outstanding movie, and anyone who tells you different is a hack.
But also…
Know that it's easy to lose sight of the difference between braking and tension systems.
The easiest way to remember is that braking is at the beginning of your cast and tension is at the end of your cast.
If you hold your pole out and let the bait fall, the speed that it falls is determined by the braking systems. Once it hits the water, any extra line that comes out would be due to the tension system settings.
Tension is intended to cause the line to stop when the bait hits the water (or to allow just enough line to continue coming in some situations).
Braking applies a continuous pressure to the reel to stop spinning. Some baitcasters apply this pressure through the entire cast until it hits the water, while others apply the pressure only to the very beginning of the cast.
Why, though?
This allows you to adjust your casting distance and how manageable your line is. Too low a setting will allow the line to spin out of control and too high a setting will reduce the range and precision of your cast, so you'll want to find a good middle ground.
If you see any slack in your line when you cast, you definitely need to raise your braking setting.
As you are starting out, you'll want your braking and tension set to levels that allows the line to fall through the air but not sink into the water.
This is a good rule-of-thumb for testing your baitcaster and also a great place to start as you hone the settings into your personal preferences (see the Important Information section for more info).
There are two categories of braking systems which can be very different functionally.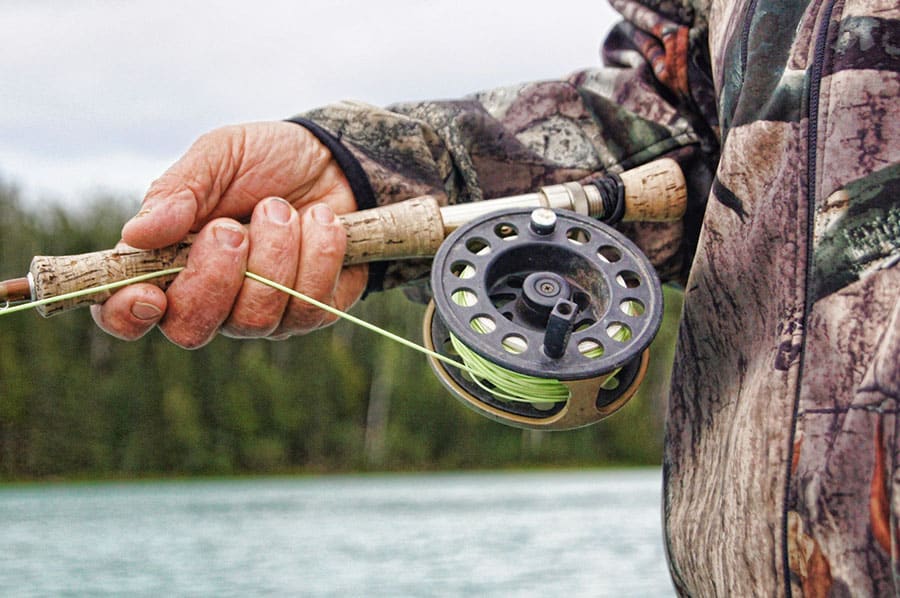 Centrifugal Brakes
Conventional Centrifugal brakes work mechanically. As the bait is cast, the reel spins. As the wheel spins a central ring of brakes expands outward from centrifugal force–just like spinning a grocery bag with an apple in it in science class.
Or if you were a different type of kid, just like spinning your friend on the merry-go-round until he flew off. Only instead of a concussion, the result is a more controlled cast.
Here's how.
When the brake extends and rubs the reel from the inside, the friction slows down the reel just like brakes on a car. This causes the reel to slow down, letting off less line.
Centrifugal brakes also have the classic feel of a harder brake at the beginning of a cast. When you cast with centrifugal brakes you'll notice an initial heavy braking period before the cast flies mostly unrestrained (until tension kicks in). This occurs because the reel is spinning fastest at the beginning of the cast.
Conventional centrifugal brakes work great, but they require you to remove the outside panel in order to adjust the settings.
Magnetic Brakes
Magnetic brakes can be adjusted with a knob on the side of the reel, just like the tension system. You don't need to take off an entire panel just to adjust one setting.This works by controlling the magnets distance to the reel. As the dial spins higher, it moves the magnet closer to the reel, causing it to have a stronger attraction. As the reel passes this attraction with each rotation, it slows.
There's a big difference in feel here, from a conventional braking system. This magnetic system applies the same braking pressure to the entire cast, not just for the initial high-speed rotations.
Drag Pressure
You'll need to know and understand drag pressure before you purchase a baitcaster.
Drag pressure refers to the amount of pulling weight that a baitcaster can handle. This includes the weight of the fish as well as that fishes resistance in water.
How's it work?
There are two drag plates in the reel that regulate drag pressure–you can adjust the drag pressure on most reels by reducing or increasing the friction of these plates.
This friction is set using a knob or dial that will adjust how hard the plates push against each other. The friction of these plates will then allow only a certain amount of pressure to be pulled on the line before it is stronger than the pressure of the two plates pushing against each other.
Any pressure over that will cause the reel to 'slip.' That's when you hear that specific little whiny grinding noise coming from your reel–you probably recognize the sound. This happens so that the reel can give slack in the line rather than malfunction or break.
Here's what that means, practically.
A 30-pound drag weight means that you could tie a 30-pound weight to the end of your line and reel it through the air without slipping.
However, you have to also remember that fish are in water, which produces more drag than air. But, water is also more buoyant than air which will cause the weight of the fish to affect the drag pressureless.
And you also need to take into account the fact that the fish will be pulling back against you.
So, clearly, you can't take a fish's weight as a directly transferable to drag pressure.
How do you know what drag pressure to chose, then?
You'll want to set your drag based off of your line's capacity. In general, you'll want your casters drag set to about ⅓ to ½ the strength of your line.
Sierra Trading Post has an awesome guide for selecting a line here. This blog post also has a great reference table at the bottom which makes selecting a line weight easy.
For more information on selecting a line, see the Other Things You Should Know section of this article.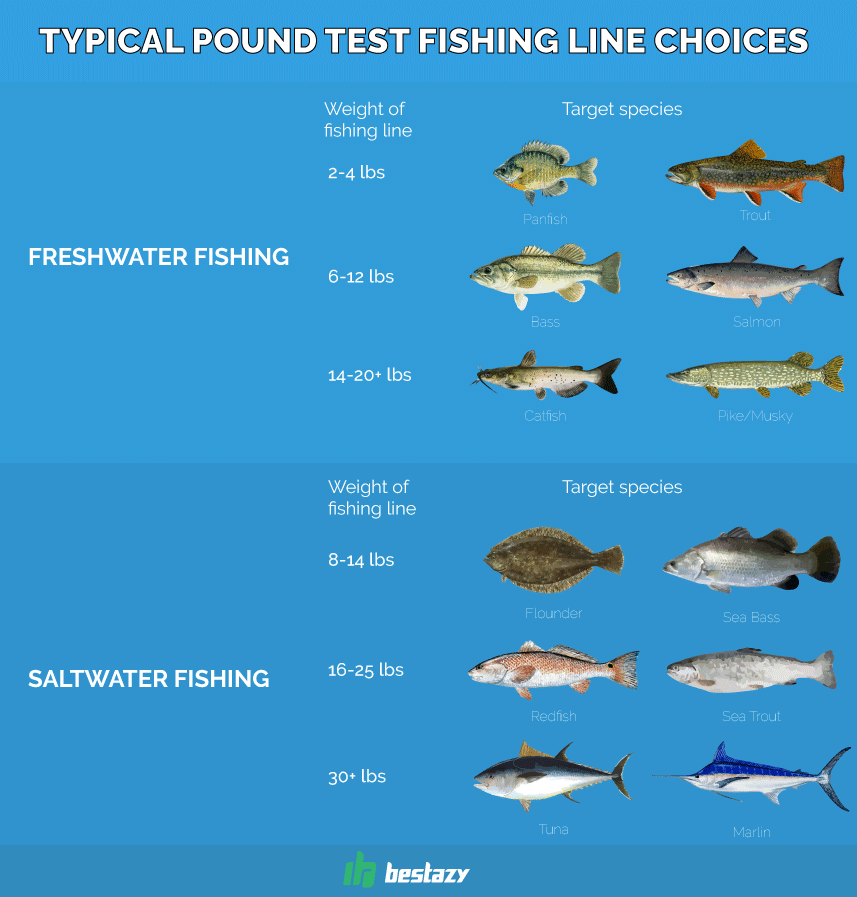 Our picks for best baitcaster