Ultimate Buyer's Guide To Choosing The Best Wireless Microphone
The first question you should be asking yourself isn't which microphone is best, but what you need out of the microphone that you buy. The best wireless microphone for a home karaoke set-up isn't necessarily as good of an option for a school theater program or house of worship.
If you want to amplify an entire group, you'll need more than one microphone. A four-channel system like the one from GTD Audio above might be overkill for a karaoke party, but it's a convenient option if you'll be needing those mics anyway. Multi-microphone systems can also give you a better per-mic value than getting them one at a time. If value is one of your main considerations, the Elegiant and Freeboss systems above are great choices.
Also, consider the size of the space where you need amplification. If it's large or outdoors, a microphone with a larger range will give you the most reliable signal.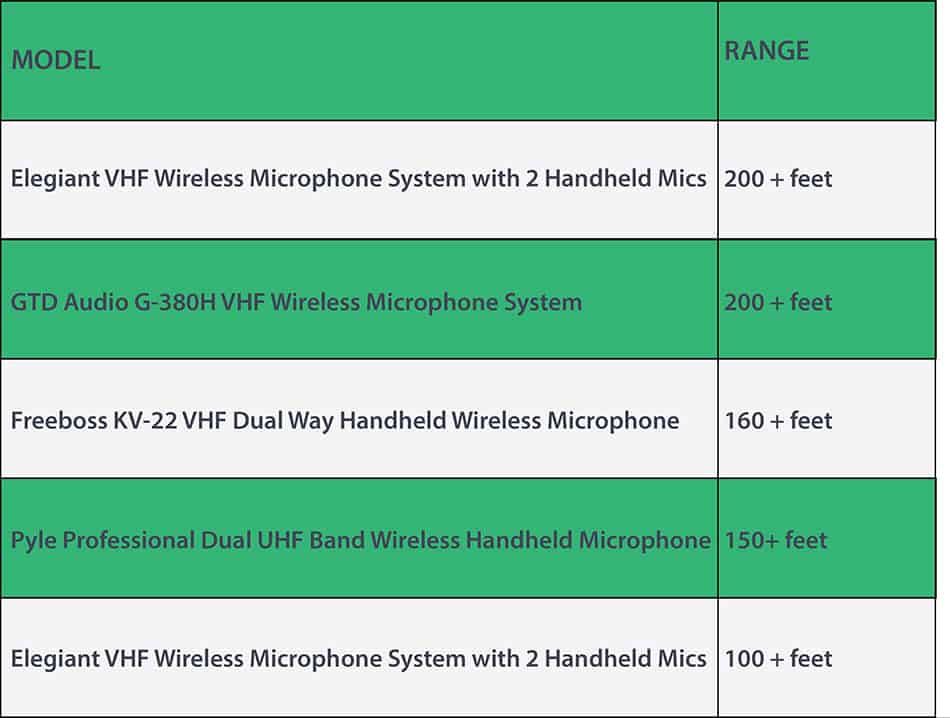 Our Top Choices For Wireless Microphones
If you're looking for the best wireless microphone system…
Look no further!
Aside from price, the main difference between these models will be in terms of their sound quality, range, and compatibility with other systems. As we said before, though, there are a lot of different factors that might influence your decision.
But at the end of the day, we still have to choose our top picks.
Which wasn't too hard, actually.
One microphone really stood in terms of sound quality, and another that is priced so well for what it offers, we had to give it some extra love.