Imagine one crafting tool that lets you stretch your creative muscles and make any decorative project under the sun ?. Design and produce stickers, labels, decals, cards, magnets, signs, banners, stencils, logos, t-shirt prints, bulletin board decorations, and more! Home crafters and small business owners: read about the best vinyl cutter for your needs.
Want to learn more?
A vinyl cutter (a.k.a. craft cutter or vinyl decal machine) can do more than just cut vinyl. This versatile tool also slices through various materials like cardstock, foam, foil, fabric, balsa wood and more. They not only cut different materials, but also draw, emboss, etch, and scan.
Traditional die cutters are nice, but vinyl cutters provide even more flexibility in designs, styles, and sizes.
What's more,
You can personalize anything with customized labels and designs…or add a personal touch to an existing design. One crafter states it well–with a vinyl cutter, you can "make something ordinary something special."
Cut to…
Research You Can Trust
After researching over 30 of the most popular vinyl cutters, we narrowed the list down to these top picks.
We consulted industry leaders and customers to choose the best eight vinyl cutters for your crafting needs. After poring over customer reviews and interviewing users of various models examined below, we learned about their real-life experiences with these creative machines.
People bubbled with enthusiasm ?over vinyl cutters and their "endless possibilities"; they also grumbled frankly about the cutters' limitations ?.
Rest assured:
We also double-checked these models' specifications with information from manufacturers for accuracy.
Just so you know
We don't receive any free samples or kickbacks from manufacturers ?. Our goal is to provide informative and objective reviews that are useful to you, the consumer. We want you to be able to choose the right vinyl cutter for your needs so you can start creating today!
Buyer's Guide
The 30-Second Review
First
Think about how you plan on using the vinyl cutter–for crafting personal projects, for making gifts ?, for producing small items (e.g., cards, etc.) to sell, or for creating logos to publicize a business. Depending on your needs, look for a versatile vinyl cutter that can perform many different functions (e.g., cut, draw, etch, etc.) with various types of materials (e.g., paper, cardstock, vinyl, and more).
Second
Examine the model's features, like its size (in order to accommodate whatever types of projects you plan), speed, precision of work (i.e., intricacy and details of cuts, etc.), and included software. Manufacturer software opens up worlds of pre-made designs or ways to self-design.  Nonetheless, you'll want to see what's included and what else you'll need to purchase to extend your creative options.
Finally
With technical issues arising, such as set-up, software use, and hardware operation, crafters have told us how important customer support can be. Also, obviously price is a factor–we review models large and small to fit different budgets and purposes.
THE WINNERS
Buyer's Guide to Vinyl Cutters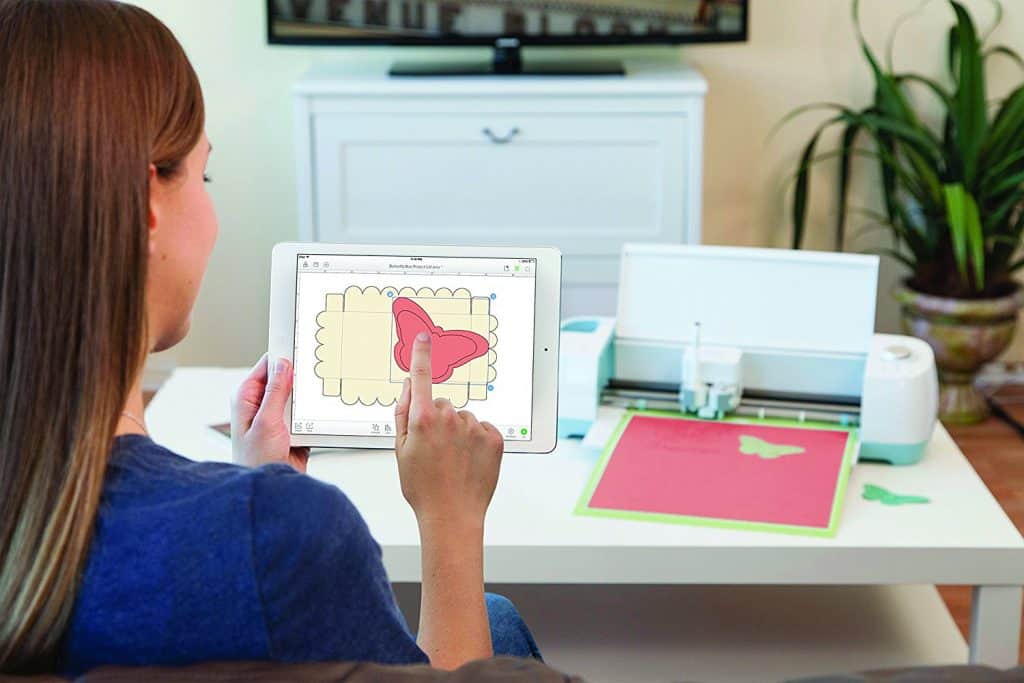 Many vinyl cutter aficionados swear they rarely use scissors anymore. For slicing shapes and clipping patterns precisely–and especially with multiple copies of the same design–crafters love using vinyl cutters.
What Exactly is a Vinyl Cutter?
Think of a vinyl cutter as a machine like a digital scissor ✂or knife ?shaped like a printer. Like a printer, a vinyl cutter is controlled by a computer. Unlike a printer, though, it wields a sharp knife–instead of an ink cartridge or pen–to shear through sheets of crafting vinyl in order to create letters and shapes in desired fonts and styles.
What for?
These vinyl shapes can be used for a myriad of purposes, like lettering for signs and labels ?, pictures for wall décor and window clings, stencils for painting, and more. Images for t-shirts, tote bags, and the like use heat-transfer vinyl: simply iron on the vinyl images to redecorate a garment.
What else?
Most vinyl cutters can slice through other materials like paper, cardstock (i.e., to create customized cards and invitations), even leather and balsa wood. A conveniently versatile machine can cut various materials with or without switching blades.
How Does Vinyl Cutter Work?
As the cutter operator, you should be familiar with the two main stages of creating vinyl (or another medium of your choice) shapes: the Design stage and the Execution stage. During the Design stage, you can conceive whatever you imagine. During the Execution stage, the machine brings your ideas to fruition.
First, the creative part
The Design stage is the creative step, your opportunity to input your ideas for designs, and images. Some cutters come preloaded with their manufacturers' designing and cutting software. Using a computer (desktop?, laptop ?, and/or iPad), you can choose from the manufacturer's library of images or upload your own design. Then adjust the font, sizing, and border or outline of your image. All of this information determines the digital form or a vector-based design for the computer to direct the machine's cutting.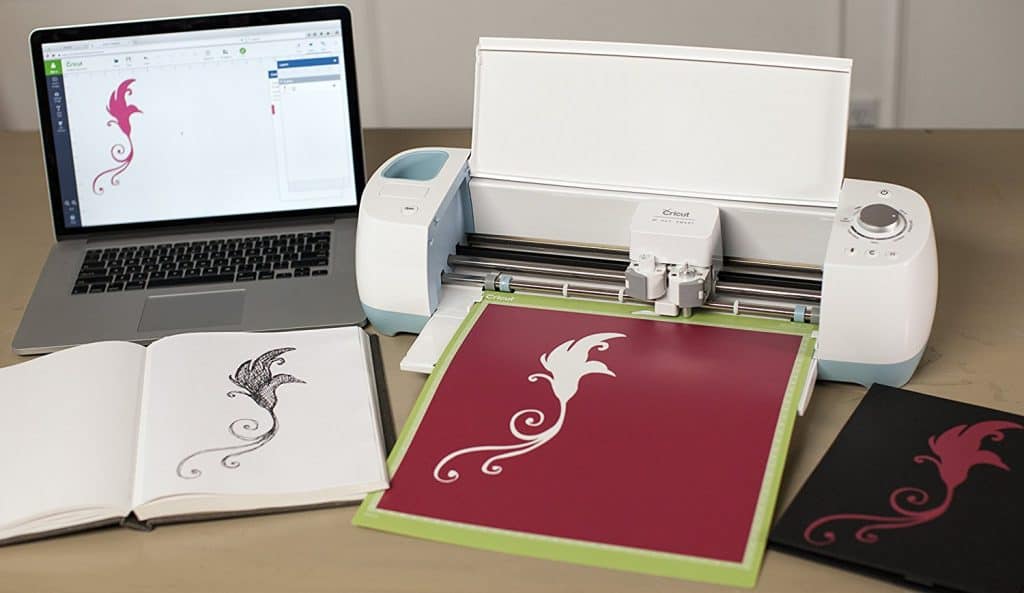 Second, the human element
After inputting specifications for your project, load the machine with the vinyl sheet (often mounted on a mat with some models) from which your design will be cut (or, if drawing, paper onto which your design will be printed). Then set or select the cutter's speed as well as the knife's depth and pressure most appropriate to the thickness of the vinyl (or whatever material you're using). You might not need to make these adjustments manually if your vinyl cutter model does this automatically. Then start the cutter, step back, and watch it construct your masterpiece.
Finally, the machine's magic
Here's where the rubber meets the road ?–or in this case, the knife makes contact with the vinyl. The computer sends commands with proper dimensions to the cutter. The cutter then lowers the knife at designated vector points on the vinyl and pierces through them. The blade moves left and right (along the x-axis), slices through the vinyl for specified lengths and widths, and is raised at certain points. Simultaneously, the cutter's rollers move or push the vinyl forward or backward (along the y-axis) as determined by the vector feeds. Therefore, the blade and the rollers work together to cut out a two-dimensional (xy) shape.
After the cutting your design, the machine will smoothly eject the vinyl sheet. Voilà-the sheet is ready for you to extract your design, sometimes with the help of a pickup tool or a spatula.
Features of Vinyl Cutters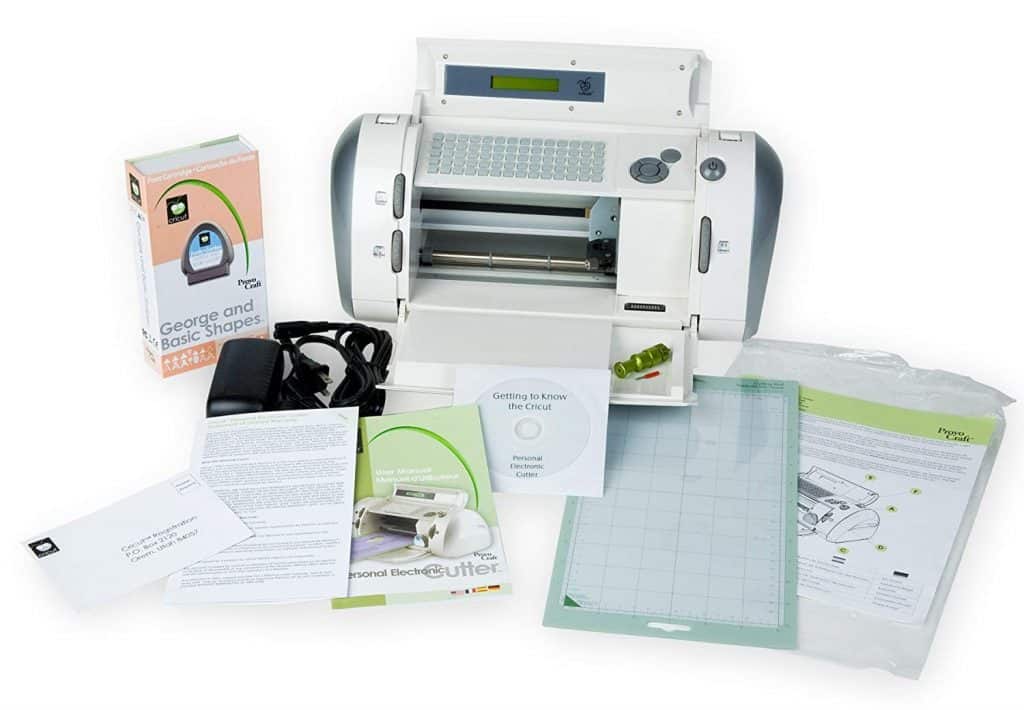 Before browsing through various models, think about how you plan to use the vinyl cutter–for personal crafts, like cards, stickers, customized labels, an occasional t-shirt decal, etc.? Or do you have a small craft business where you design and produce the aforementioned items…but in larger quantities for sale?? Or do you plan to use the cutter to create a logo, sign, etc. for your business? Depending on your purpose, be sure the model you choose has features that serve your needs.
When comparing different models, scrutinize each vinyl cutter's:
Size: for most hobbyists, models that accommodate projects within a 12" x 12" area are just the right size. In fact, most home vinyl cutters use a 12" x 12" mat, although for longer projects (e.g., banners), longer mats are available. For working on much larger projects–such as making big commercial signs in one shot–look for a wider industrial model.
Versatility in materials it can cut: as mentioned, vinyl cutters cut through more than just vinyl. Most models can also handle paper, cardstock, tissue paper, foam, fabric, and even balsa wood. Be sure to check out which materials a model can cut–so you can work with more mediums as you become more adept using the cutter.
Speed: Most models vary in speed depending on the material used and design being cut. A hobbyist might not be less concerned with speed than with the cutter's accuracy in carving intricate designs. For someone producing many copies of the same design (e.g., cutting heat-transfer vinyl decals for uniforms or wedding invitation for a client), speed as well as accuracy are important. ?
Versatility of functions: In addition to cutting, some models can plot, draw, score, and/or even etch project materials. For example, some vinyl cutters have two cartridges–one for the blade? and one for a pen ?you can use for drawing. Be sure to check out what functions a model has cut in order to offer more freedom in crafting and types of projects created.
Operating software: Each vinyl cutter comes with design and cutting software. Many users state that the accompanying software includes enough design choices; others, nonetheless, purchase access to additional digital libraries of designs. Also, consider the software's user-friendliness.
User Tips:
You don't need to be overly tech-savvy to operate a vinyl cutter, but being comfortable with using computer software and searching online for tips and ideas helps. Many models' instruction manuals are published only in electronic (not print) format on their manufacturers' sites. Also, countless users recommend Googling demonstration videos on YouTube and tutorials to learn how to set up, operate, and troubleshoot the machines. People go online to seek other users' feedback, answers to questions, additional images, and ideas for inspiration.
Output quality: Obviously everyone wants high-quality cuts. The machine and software work together to determine precision in cutting. The more precisely a machine cuts, the better (especially with complex designs) lines and shape your project will have.
Connectivity: Although vinyl cutters must be connected to and receive instructions from a computer, they're available in wired and wireless models. Wireless models give you the freedom to work on projects and then send designs to a printer in another room. Many users like the freedom (and less clutter with wires) of wireless models; on the other hand, a few people note that since they're near the machine in order to feed in materials and monitor progress anyway, the wireless feature isn't very important to them. Many wireless models use and require Bluetooth technology.
Online vs. offline work: Vinyl cutters with designs and fonts accessible exclusively online can work only when they're connected to the internet. Other models can work offline, providing more freedom and dependability. Some users dislike the online constraint while others are fine either way.
Accessories: Working with a vinyl cutter requires many supplies, including the vinyl (or other material) itself as well as accessories (e.g., a sketching pen, replacement blades, and mats, etc.) and tools (e.g., a hook, spatula, trimmer, craft/hobby knife, etc.). One vinyl cutter enthusiast admits, "this hobby can be pricey." In order to save customers money (or to hawk more merchandise, depending on how you view it), many manufacturers sell bundle packs that include not only the machine, but also materials, accessories, and tools.
Warranty and customer support: As an investment, the vinyl cutter should have a good warranty guaranteeing its quality for a period of time. Just as important is the customer support offered by the manufacturer–to answer questions about set-up and operations, to address quality issues, and more.
Keep all of these features in mind when you read ahead and see…
Who made the cut?
Reviews of Best Vinyl Cutter & It's Closest Competition
Get Creative with Your Vinyl Cutter
Before enjoying the fruits of working with your vinyl cutter, learn about ways to care for and prolong the life of your machine…and sustain your creative juices.
Vinyl Cutter Maintenance
Although it's not a high-maintenance piece of equipment, you do want to keep your vinyl cutter clean and treat it well so it performs well in producing your creations.
Keep your workspace relatively free of dust and excess debris. Naturally, any craft workspace gets messy with materials, scraps, tools, etc. Nonetheless, the cutter benefits from space for ventilation and tidiness to prevent debris from getting into it and onto your projects.
Make sure nothing clogs up the cutter's mechanisms. Lint and small scraps can creep into the motor, collect in the blade holder, or interfere with the rollers. To dust the cutter's mechanical parts, use a small blower like this one to clean gently.
Clean the cartridge and blade when necessary. Scraps can get caught in the space between the cartridge nose and the blade. Remove the blade from the cartridge to clean out the space as well as the cartridge and blade if needed. Be careful not to break the blade, especially if it's made of brittle tungsten carbide.
Change the blade when it gets dull. Speaking of removing the blade, you'll need to do this when changing to a new blade. When you notice that the cutter isn't slicing pieces cleanly and completely, it may be time to change the blade. You can have the cutter apply more force when cutting but greater force may not be appropriate for delicate materials…or simply hide the fact that the blade has become dull.
User Tip: How to detect a dull blade
Your blade may be dull and not slicing completely through points where the knife is lowered if:
when you closely examine the corner of a character or design and see a gap where the two cut lines should meet to form the corner.
when you cut circular shapes and notice that the beginning and end of the cut don't join up to complete the circle; in other words, circles become open arcs.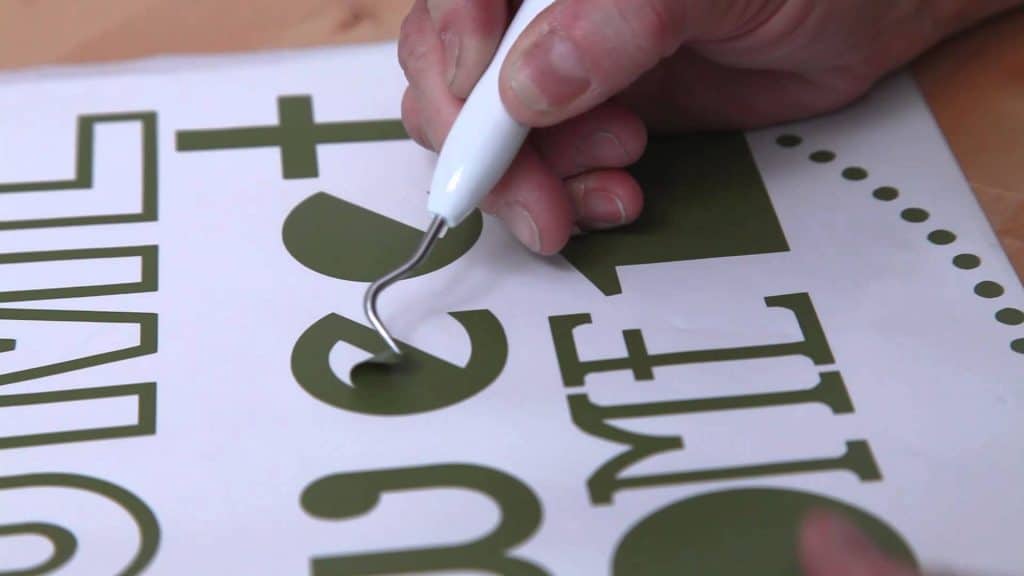 Replace the mat when needed. Cutting mats are "sticky" because they need to grip and firmly hold in place the material being pushed through the machine. Over time, however, they can accumulate debris and lose their "stickiness" due to collected threads, lint, etc., and repeated use for project after project. When an old mat loses adhesion, you'll need to change to a new mat. Another idea is to clean and "re-stick" the mat but be careful: using a "re-sticked" mat may void your machine's warranty. Check the warranty information for details. Of course if you've passed the warranty period, go for it!
User Tip: How to Clean and "Re-stick" a Mat
Ways you can clean the mat include:
Washing it with soap.
Wiping it with alcohol or bleach-free baby wipes.
Running tape or a lint roller over it to remove debris.
(for particularly heavy build-up), using an adhesive removal fluid like GooGone.
After any method, be sure to rinse and dry the mat well.
Before beginning the "re-stick" process, tape off all edges around the mats to prevent any of the new adhesive (which you're about to apply) from getting onto the edges and then being transferred the cutter's rollers.
Then apply spray adhesive or sticky glue to the entire surface of the mat's face. Some adhesives include 3M spray adhesive, Elmer's Repositionable glue stick, basting spray, and tacky glue.
Let the new adhesive coat dry completely before placing any material (e.g., vinyl, paper) on the mat. Otherwise, the material may get stuck to the mat and you'll have a whole new problem.
Wipe down the outside of your cutter with a damp cloth when needed.
Bad Habits to Avoid
A few common errors and/or shortcuts that end up costing you more in wasted materials and time include:
You're eager to see tangible fruits of your imagination and just want to get started cutting.
Try this instead
Conduct a test run on a scrap piece or smaller section of the material you intend to use for the final project. If you discover the cause of the test cut's imperfections, you can nip it in the bud. Maybe your design needs reconfiguring. Maybe the cutter's blade is dull or the mat is not sticky enough. Whatever the reason, your early fix of any problems will serve you well in the long run (i.e., the finished product, multiple copies of a design, etc.).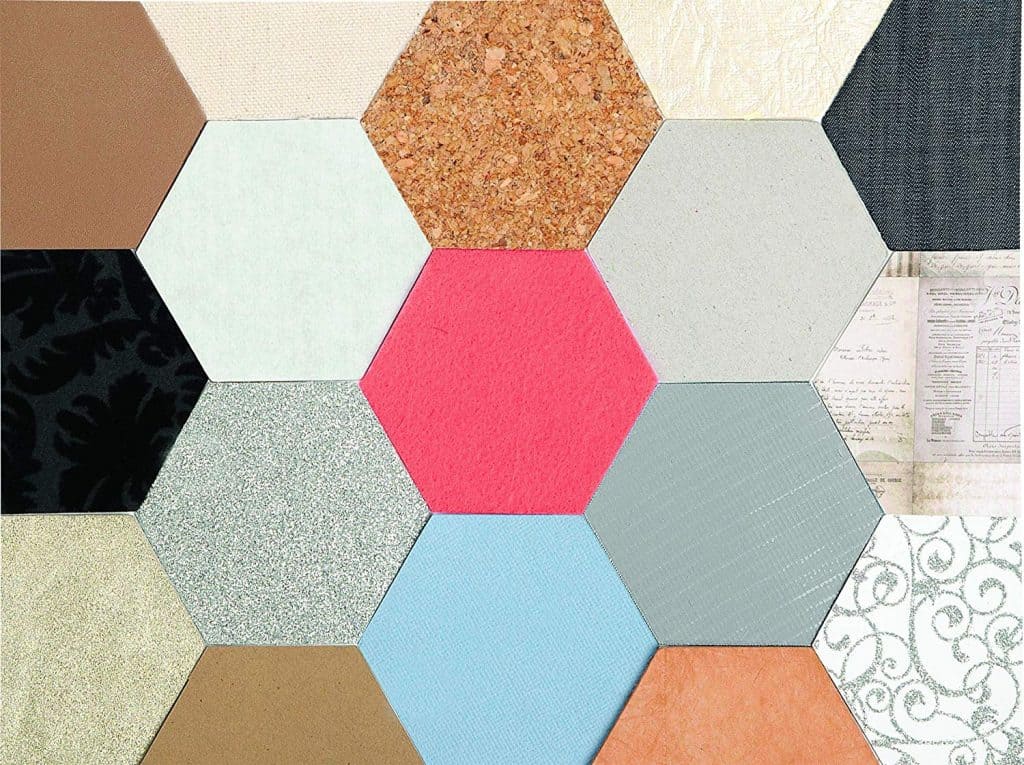 Running the material through without a mat:
The adhesive mat stabilizes your project's material and provides a firm base for it as it's rolled and processed through the machine. Imagine trying to cut through or write on something without a board or support under it.
Also, if the material doesn't stick to the mat completely, it may get caught in the cutter's mechanisms, clog up the workings of the machine, snag, and tear.
Finally,
Cutting without a mat can chip the cutter knife's blade.
Not recalibrating the cutter after changing materials:
When switching from one material to another (or even the same material but with differing thicknesses), check to see the cutter's settings are appropriate for the next piece to be processed. For example, vinyl comes in different thicknesses and types (adhesive versus heat-transfer). You'll want to make sure you're using the correct blade with the right blade exposure, height, speed and force necessary to execute an effective and precise cut.
Meditating While Making Masterpieces ?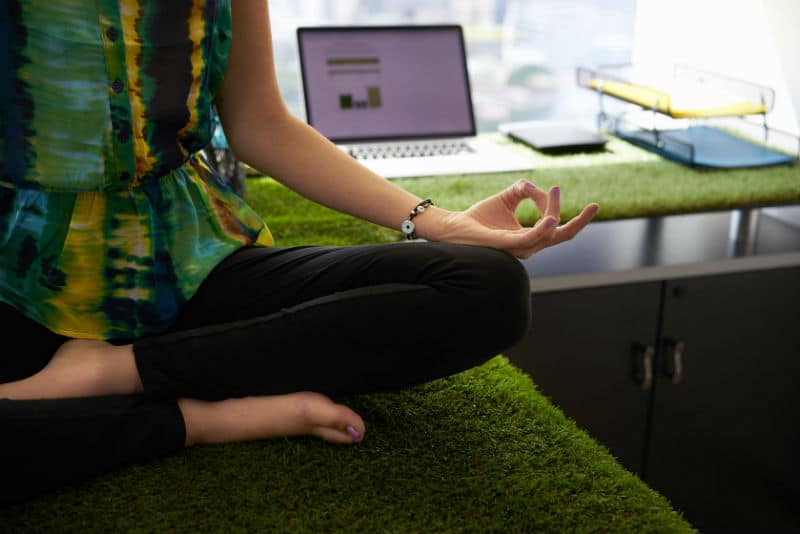 We read feedback from and spoke with vinyl cutter users who truly love crafting with their vinyl cutters to create designs for cards, gifts, decorating, t-shirts, and basically anything! Everyone unanimously touts sheer pleasure from conceiving and making items from their imagination–for themselves, family and friends, the house, their cars, and more.
Although it costs more to produce items like customized cards and personalized gifts than to simply buy pre-made ones at the store, another user believes her cutter "has more than paid for itself" with intangible rewards like
exercising her creativity
providing a sense of accomplishment
generating satisfaction and enjoyment in creating just the right card or gift
and producing peace of mind when personalizing and labeling belongings.
Believe it or not
Research scientists support the theory that crafting yields mental benefits.
Relax… ?
One vinyl cutter user interviewed admits feeling relaxed "just being engrossed in making something."
This state of mind sounds like what Mihaly Csikszentmihalyi–Distinguished Professor of Psychology and Management at Claremont Graduate University and author of the best-selling book Flow: The Psychology of Optimal Experience–describes as flow: "a few moments in time when you are so completely absorbed by an activity that nothing else seems to matter."
During a TED talk in 2004, Dr. Csikszentmihalyi explains flow as the secret to happiness. A person with flow feels "completely involved in what [she or he is] doing –focused concentrated, a sense of ecstasy–of being outside everyday reality, greater inner clarify–knowing what needs to be done, and how well [she or he is] doing, knowing that the activity is doable–that [her or his] skills are adequate to the task, a sense of serenity–no worries about oneself, and a feeling of growing beyond the boundaries of ego, timelessness–thoroughly focused on the present, hours seem to pass by in minutes, and intrinsic motivation."
This description of flow makes a vinyl cutter sound like a drug–but it's not!
Don't worry, be happy…?
Speaking of drugs, occupational therapist Victoria Schindler and Sharon Gutman, Columbia University Professor of Rehabilitation and Regenerative Medicine found that people can use creative activities (e.g., drawing,  painting) to evoke flow. Flow seems to stimulate the brain's release of dopamine, a "happiness hormone." Essentially, crafting with or without a vinyl cutter can act as a non-pharmaceutical antidepressant or regulator of strong negative emotions.
In their paper entitled The Neurological Basis of Occupation, they showed that "purposeful and meaningful activities could counter the effects of stress-related diseases and reduce the risk for dementia. Specifically, it was found that music, drawing, meditation, reading, arts and crafts, and home repairs, for example, can stimulate the neurological system and enhance health and well-being."
The gift that keeps on giving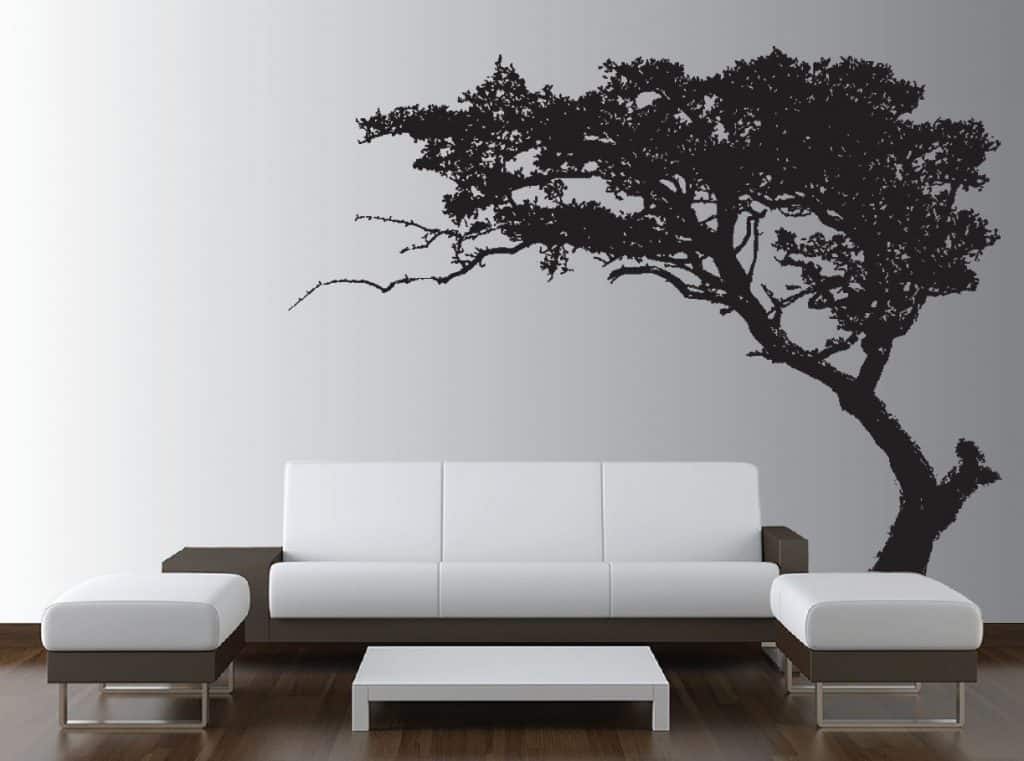 The after-effects of making crafts also boosts happiness. Just seeing your finished designs (like unique wall decals decorating a room) or receiving thanks and praise from a recipient of one of your creations can make you feel good all over again. Even if only to yourself, you can say, "I made that!"
Going Green with Your Vinyl Cutter ♻️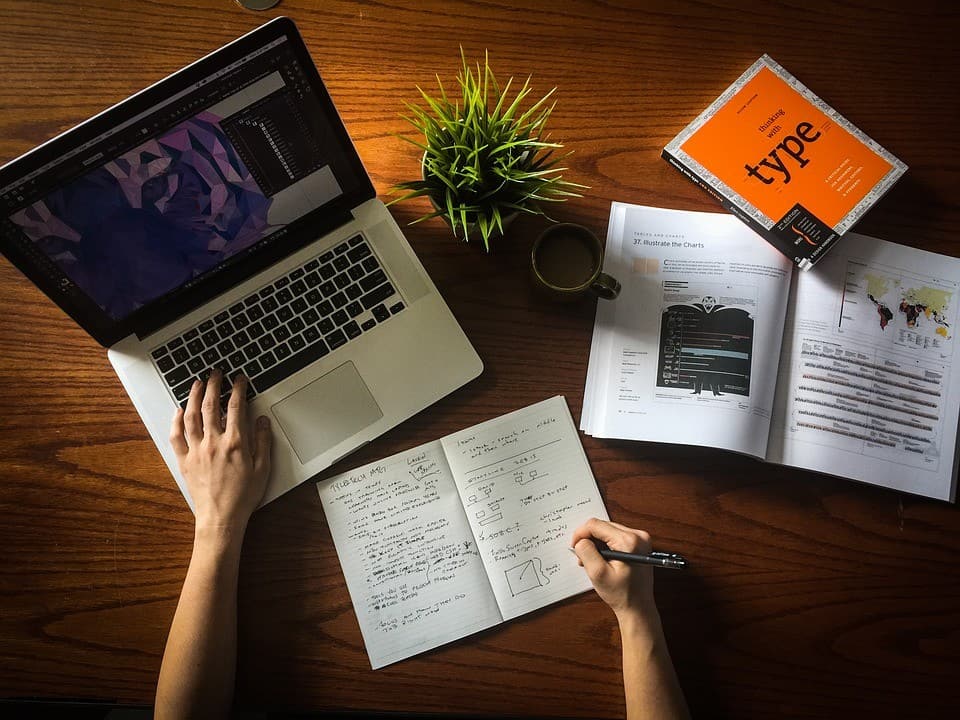 Recycling an entire old vinyl cutter isn't really possible, but in our research, we learned many repurposing ideas–of vinyl cutter parts and materials, for vinyl cutter accessory holders, and with creations made by vinyl cutters.
Save money and go green with these ideas:
Don't immediately throw away dull blades; see if you can reuse them–not for cutting, obviously–for carving different textures on various media, like scoring paper for folding origami, etching glass, engraving foil, etc.
Repurpose over-the-door hanging shoe shelves, multi-bar pant hangers, or wide PVC pipes to store long vinyl rolls.
Save scrap material for future test cuts or projects. For example, if you used only half a sheet of vinyl for one project, save the other half for another project.
Breathe new life into anything old by sprucing it up with creative designs you whip up with the vinyl cutter. Try

etching or adorning old glass with decals to create unique décor; we've seen old windows decorated with sayings and silhouette images to fashion "floating frame" art. ?
taking a piece of slate, create borders to put on around the edges for a "finished" look, and voilà–a chalkboard.
making personalized stickers and labels for used toys.
cutting shadow images for plain, old lampshades.
creating stencils for adhering to or painting designs on rebuilt wood furniture.
Final Treats: Creative Vinyl Cutter Chefs-d'oeuvre
We discussed all the different projects you can make with a vinyl cutter. Now we want to show you some diverse creations produced by the cutting, etching, and drawing abilities of a vinyl cutter.
Feast your eyes on a…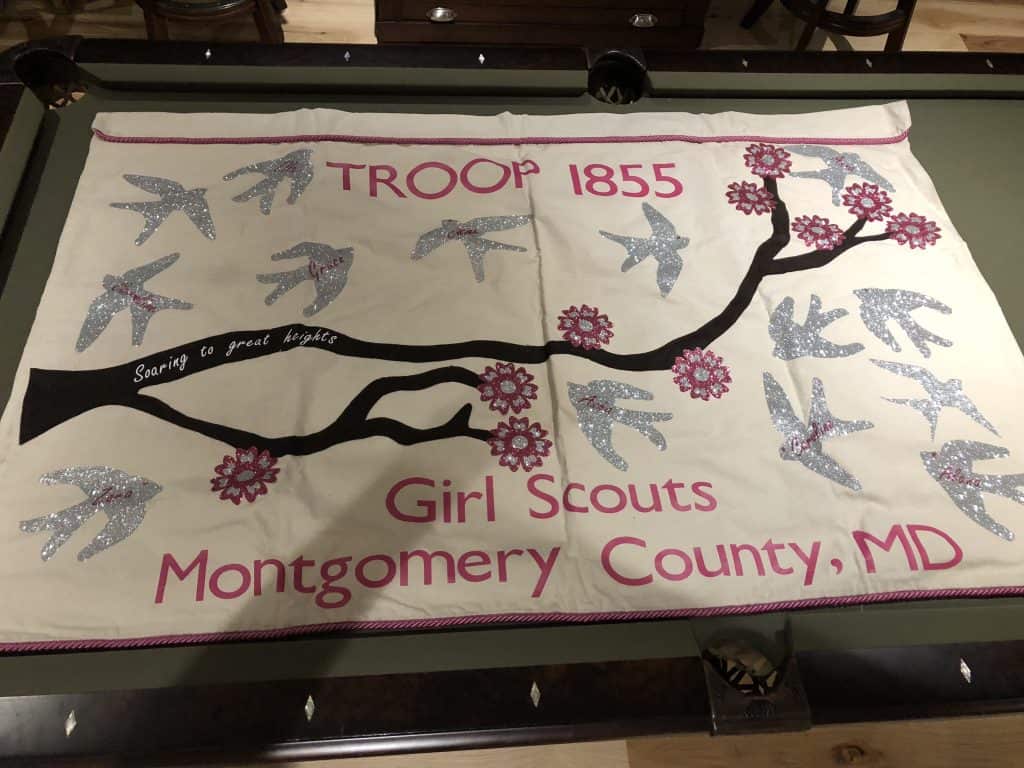 banner: a piece of fabric decorated with flowers, birds, and letters made of heat-transfer vinyl cutouts ironed onto it.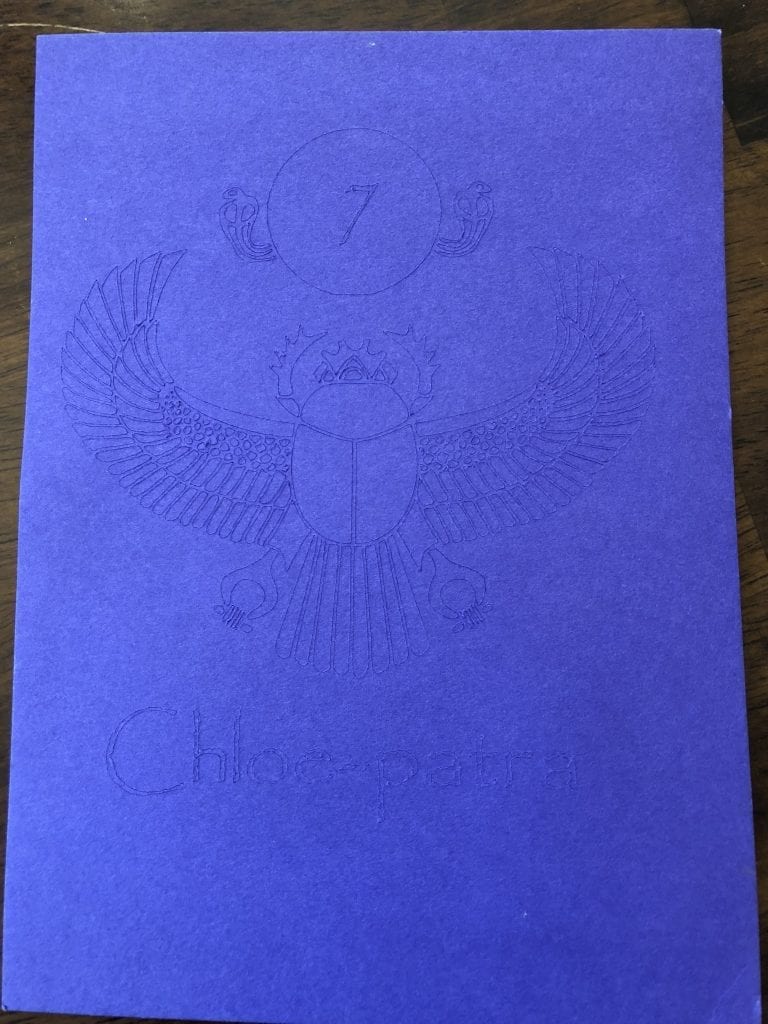 Cleopatra "Chloe-patra" invitation: gold cardstock cut in a style to evoke an Egyptian-theme. The artist used old dull blades and set the cutter on low pressure to etch–not cut–a hieroglyphic-like scarab image on the back.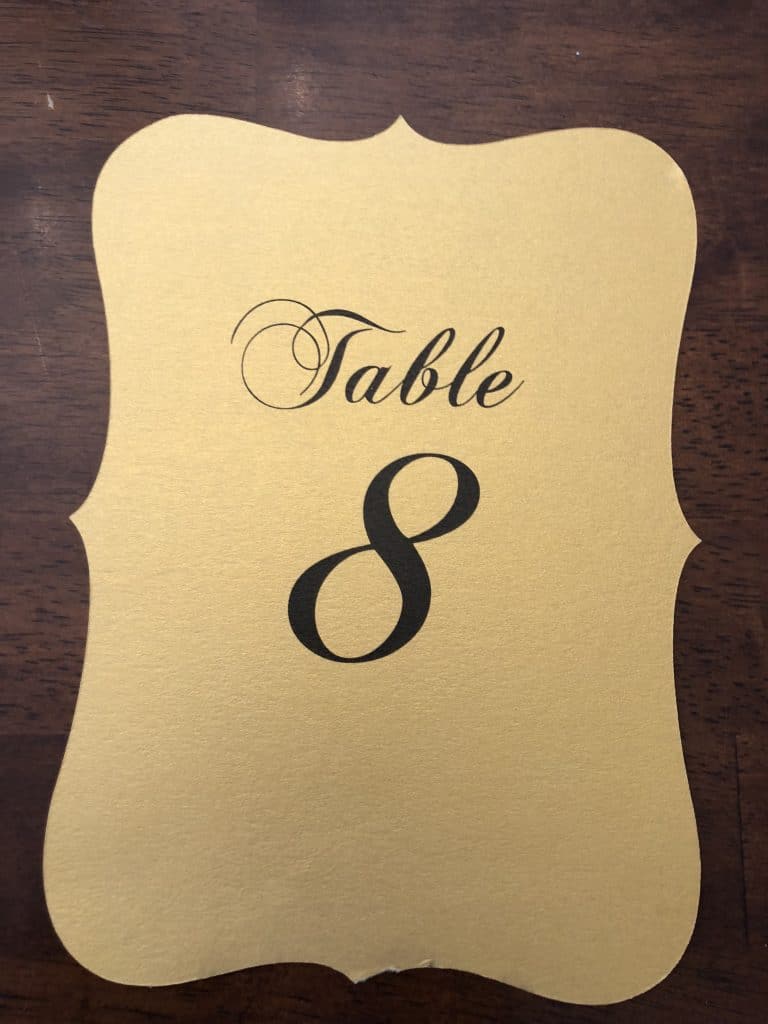 table number tag: gold paper with printed text carved into an elegant shape.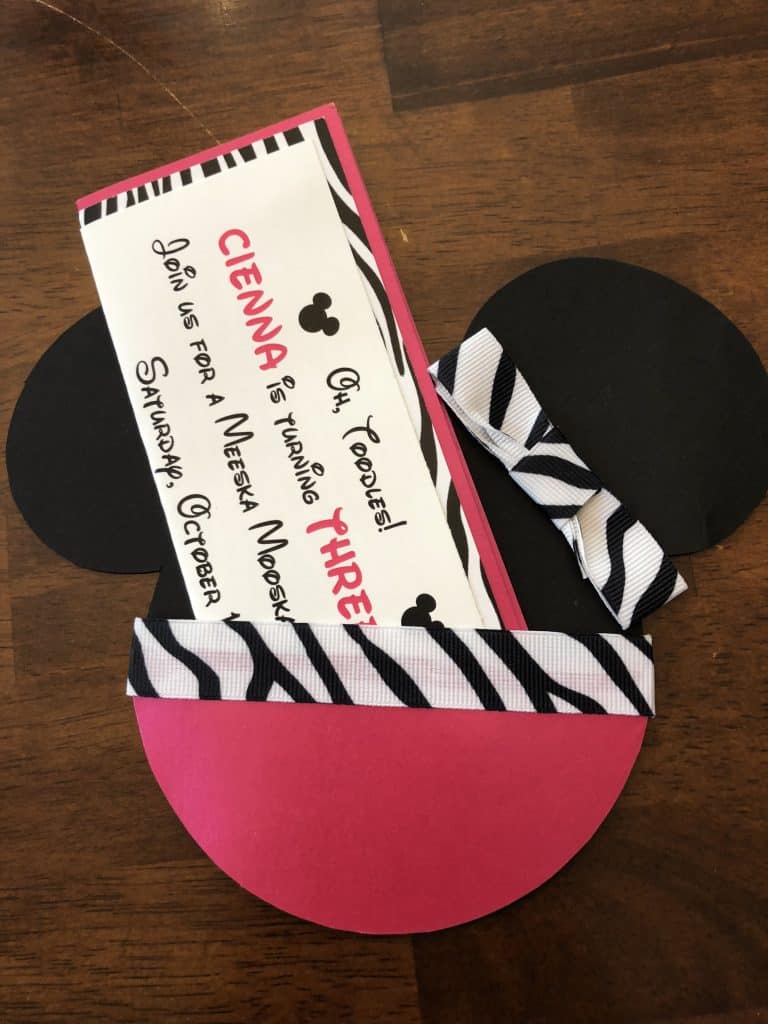 Mini Mouse invitation with matching "envelope": multiple layers of printed paper cut and scored (for folding) as well as a mouse head with ears and pink "pants" to hold the card.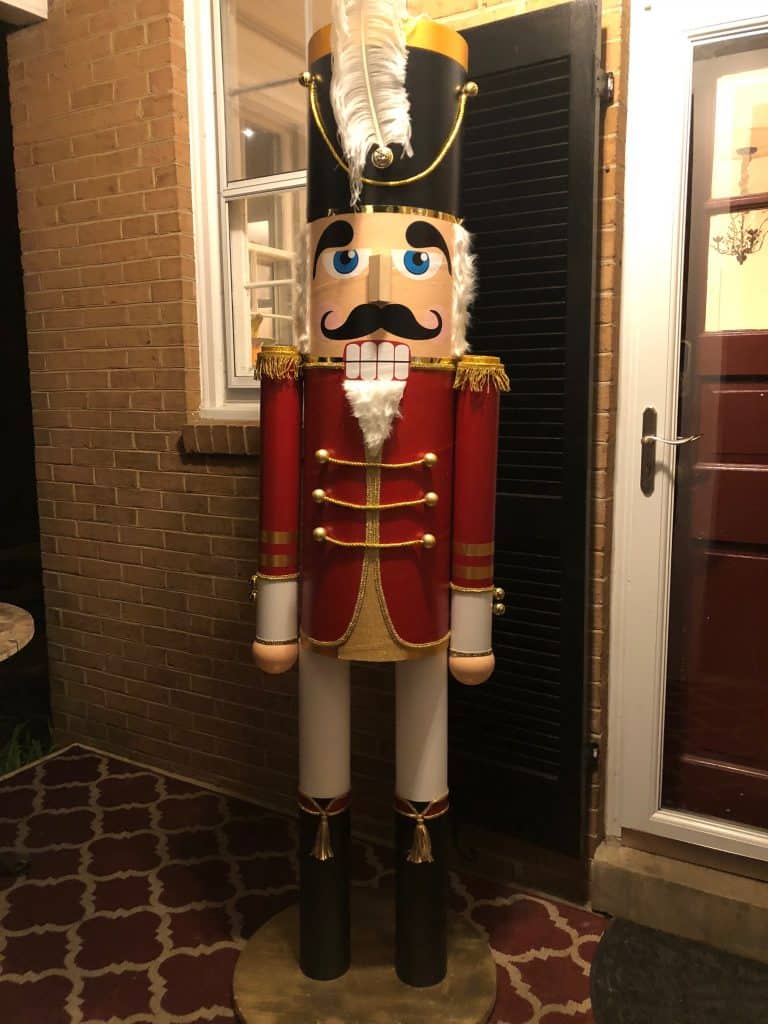 life-size Nutcracker statue: a PVC pipe-structure adorned with white vinyl for the pants, red vinyl for the jacket, gold vinyl for the shirt and hat's trim, black vinyl for the hat, and all facial features (except the wood nose) in various colors of vinyl.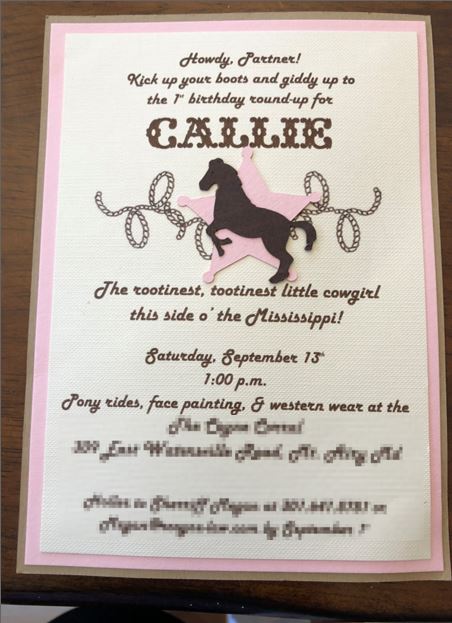 Western-theme party customized supplies: horse and star cutouts for the invitation's front;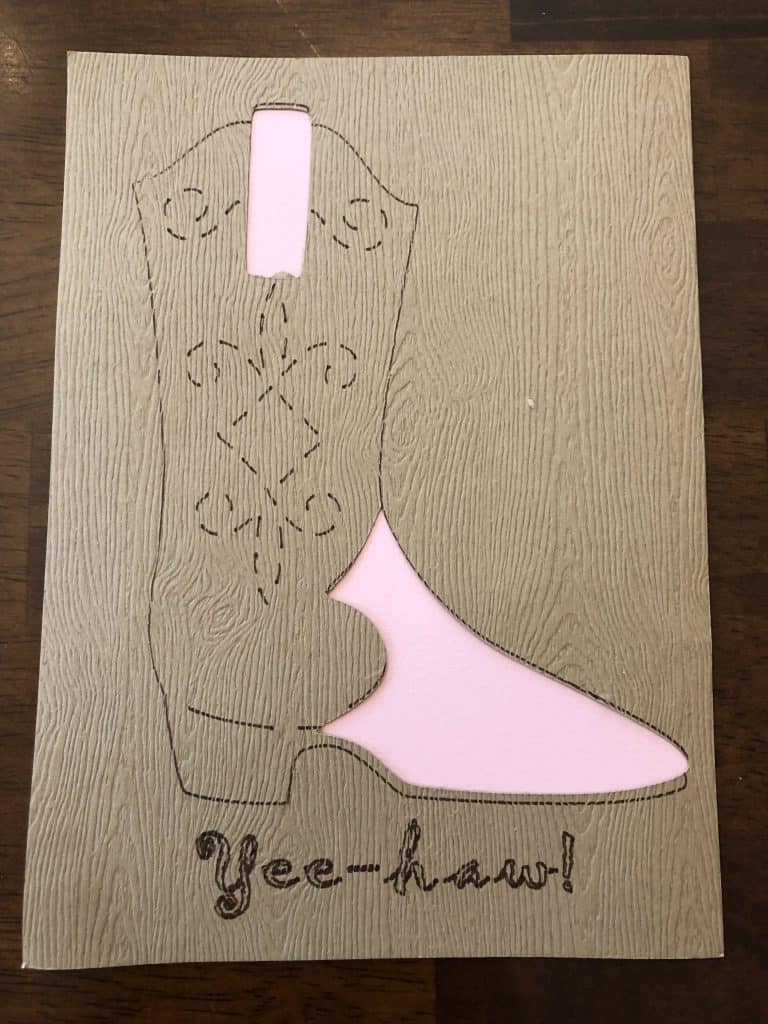 a cowboy boot drawn and carved on wood-grain paper for the invitation's back;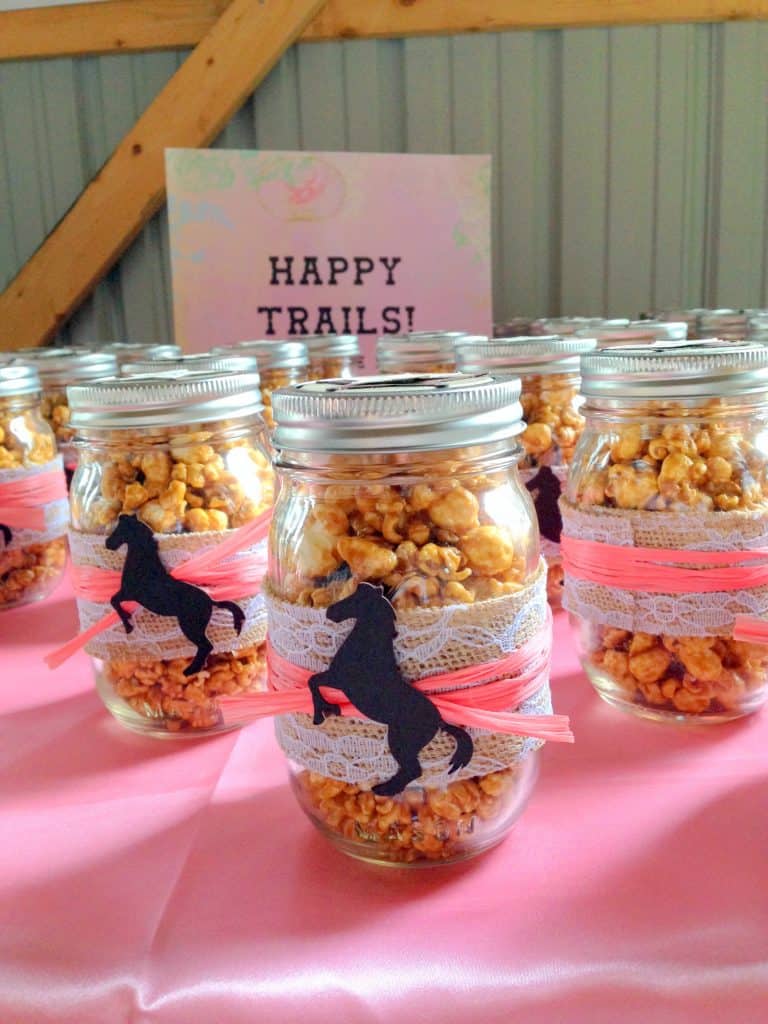 horse adornments on party favors;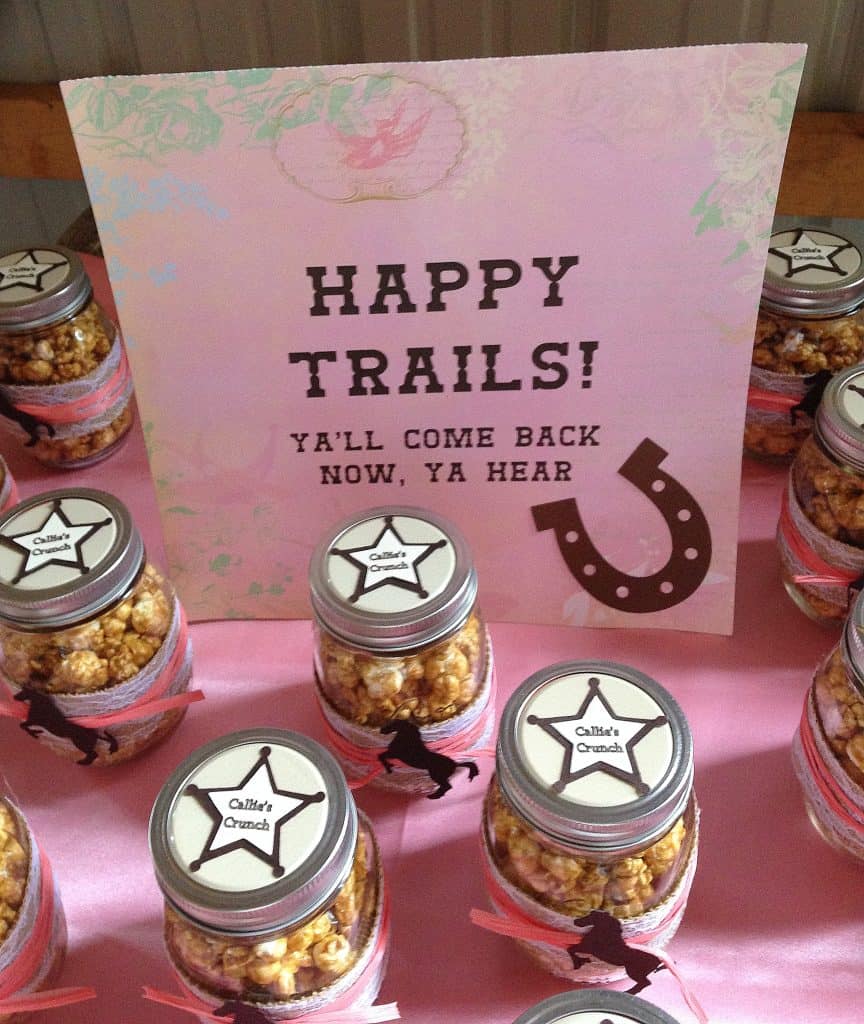 horseshoe and layered star decorations;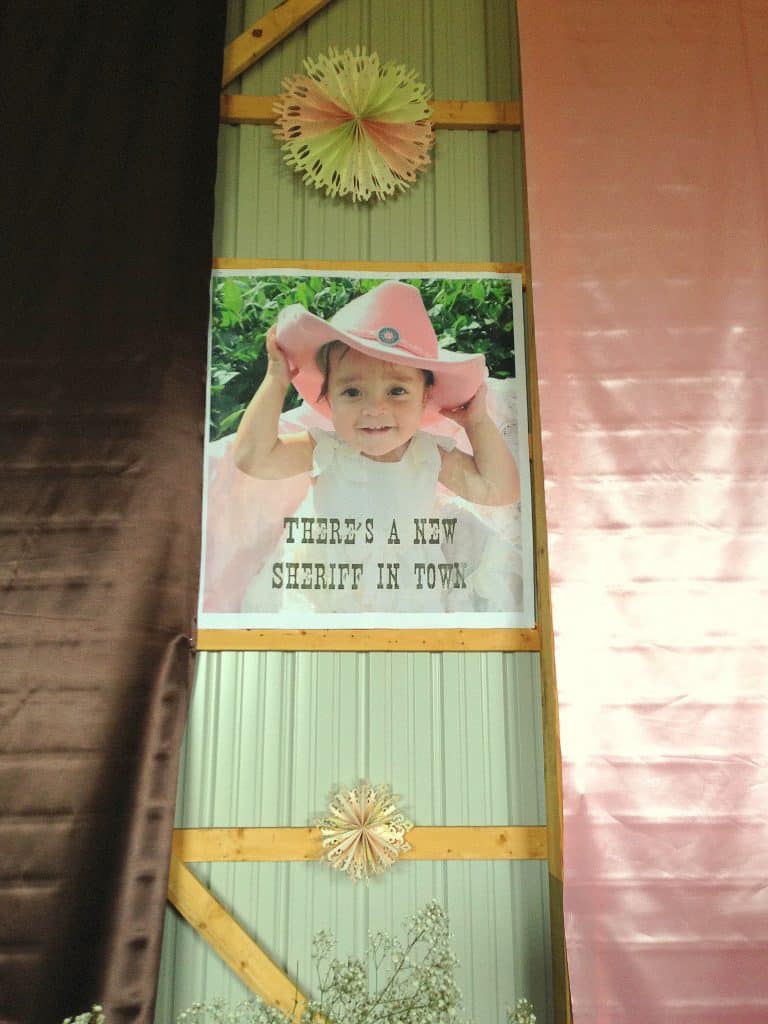 large sculpted fan wall hangings;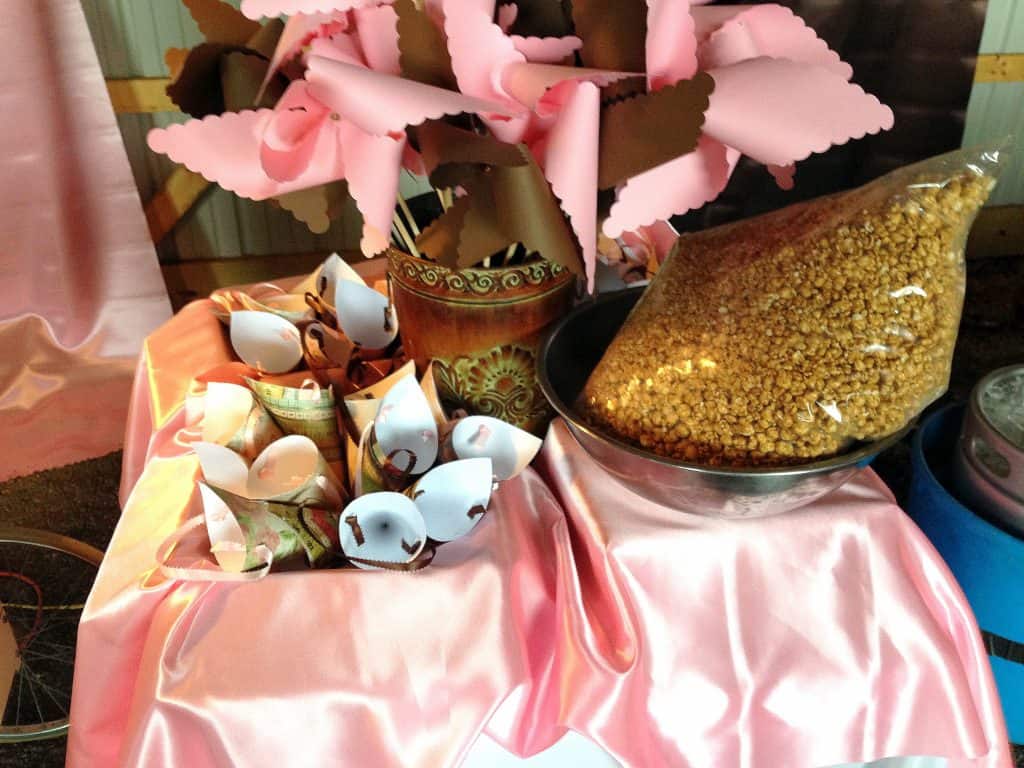 pinwheels and popcorn cones; and cupcake holders, cupcake toothpick stars/horses/horseshoes, and sign lettering.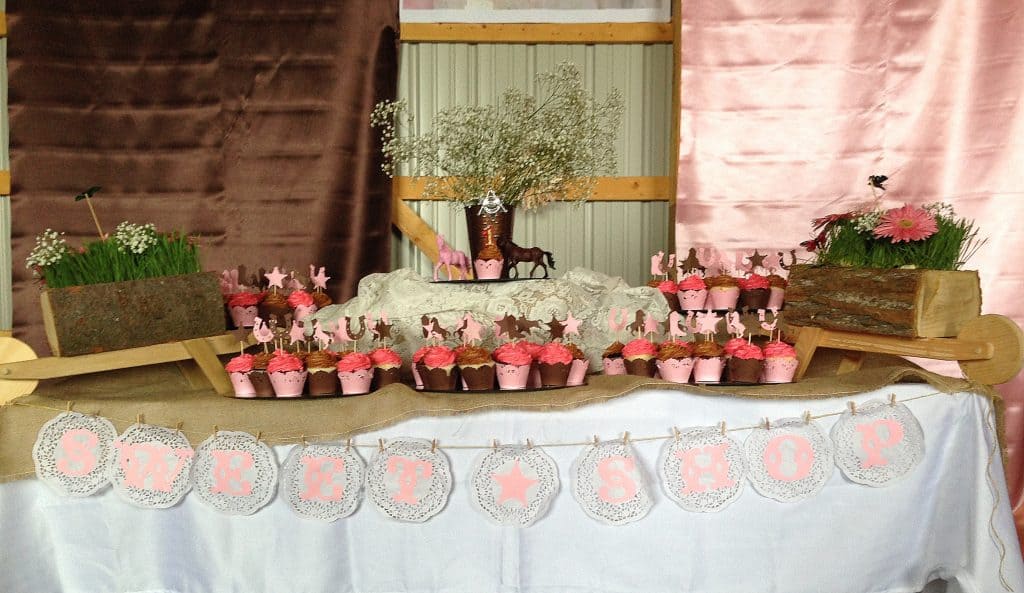 Caught the DIY bug??
If so, don't stop at the vinyl cutter. Create more cool objects with this 3D Laser Printer or edible treats that look too good to eat with this PancakeBot Food Printer.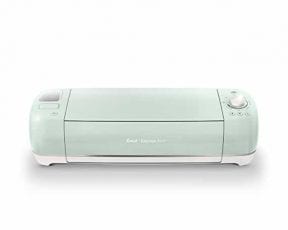 Best of the best
Cricut Explore Air 2
Want to cut out a cool design but shaky with scissors? Worry no more and put away your shears. Find the best vinyl cutter for unleashing your creativity to design and produce stickers, decals, labels, customized cards, t-shirt transfers, banners, and more!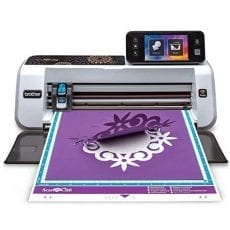 Most Buying
Brother Electronic Cutting Machine CM350 ScanNCut2
Want to cut out a cool design but shaky with scissors? Worry no more and put away your shears. Find the best vinyl cutter for unleashing your creativity to design and produce stickers, decals, labels, customized cards, t-shirt transfers, banners, and more!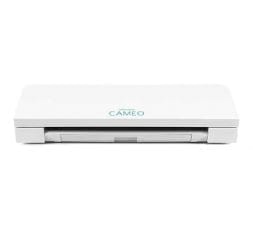 Best for the money
Silhouette Cameo 3 Bluetooth
Want to cut out a cool design but shaky with scissors? Worry no more and put away your shears. Find the best vinyl cutter for unleashing your creativity to design and produce stickers, decals, labels, customized cards, t-shirt transfers, banners, and more!