Buyer's Guide
How to Chose the Best Vacuum for Tile Floors
When I am shopping for a good vacuum, it needs to meet two basic requirements for me:
Personally, I won't use or purchase a machine that isn't easy to use. I like the accessories to be easily accessible, easy to attach and for the unit to be easy to transition from using accessories to using it as a standard vacuum. Ease of use is my number one requirement for a good vacuum!
I have long hair and kids, so vacuums go from new to disgusting in just a couple of uses. I need a vacuum that is easy to take apart and clean. Preferably one where the filters can also be cleaned and dried sufficiently to prevent circulating dust or musty smells.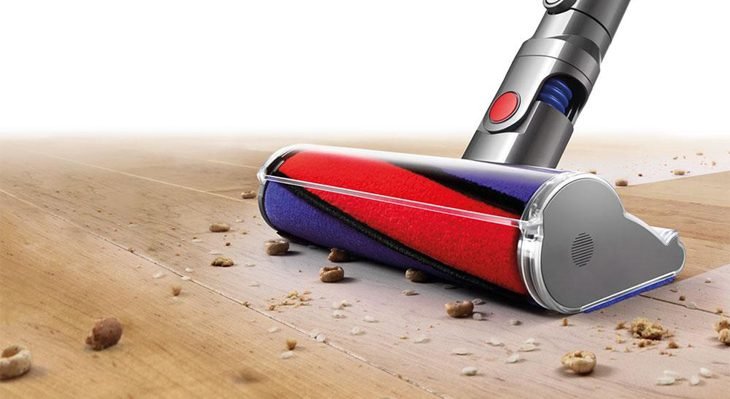 To make my list of "best" vacuum it also must meet the following:
Lightweight/easily maneuverable
It is important for me personally to have a machine that is easy to use and to maneuver. If the machine is bulky or cumbersome I am more unlikely to bother pulling it out of the closet to use. Or when I do use it, I will hate every second. Cumbersome machines don't get around furniture or go up/down stairs easily so being lightweight and easy to move is a huge requirement to be a "best" vacuum.
Like many families, we live on a budget and it's important for me to get quality and affordability in my household products. I am willing to spend a little extra for the right machine but the "best" machines offer a quality that matches or exceeds the price tag attached!
And versatility is a huge bonus! If I can use one machine can clean my carpets, stairs, and tile floors, I am in literal mom heaven! If you feel the same, your best vacuum for tile floors will feature this kind of versatility.
This article is to help serve as a guide when you are considering your next vacuum, especially if you are shopping with tile floors in mind. Tile floors are beautiful, but they are uneven and grout joints have an uncanny knack for trapping fine dirt and looking grungy over time. So, each of these products have been specifically reviewed with tile floors and your family in mind.
The Vacuum That Will Make Your Tile Floors Shine
Whew!
Who knew just talking about vacuuming could be so exhausting?
Let's not beat around the bush. We found two vacuums we really liked.
Enough to give them fancy titles.
Take a look: