What You Need To Know About The Best Police Scanner Before You Buy 
Radio amateurs have a very exciting, yet complicated world, with a lot of acronyms and terms you may think you understand, but end up seeing them used in a different way than what you expected. For that purpose, I'll explore the technical side of police scanners, explaining every little acronym and complicated term for you to understand what you're buying.
What's the first decision you have to make?
What type of police scanner to buy. You're going to have to decide between a portable or desktop scanner. It may sound benign, but you have to think about what you want to use it for. If you want to check transmissions while in the car, or at your desk, we recommend the desktop version. If you anticipate you're going to be on the move while tuning into the scanner, you should definitely go for a portable, compact version.
The second point you should take into account is the frequency of the device. For this one, we're going to get a bit technical. Most scanners offer a band of tuning, which will be expressed in Megahertz (MHz), and is usually something like 450 – 470 MHz UHF, or 148 – 174 MHz VHF. This is basically the frequencies your scanner will work between–you can think of these numbers as it's limits.
What's VHF and UHF?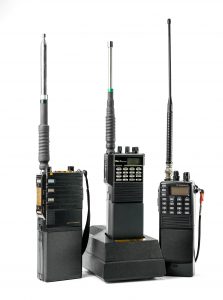 VHF means Very High Frequency and UHF stands for Ultra High Frequency, which is yet another way to classify types of frequencies, with VHF clocking in between 49 – 216 MHz, while the UHF is any frequency between 450 – 952.
Other differences between these two are minimal and too complicated to get into if you don't want to become a radio ham. Just keep in mind you're going to hear better with a UHF device if the transmission is UHF as well.
Our focus group liked the UHF devices better. Here's why…
They can tune into more frequencies, and – because their wavelength is shorter – they weigh less and need smaller antennas, making them more compact. But even if that's true, most modern police scanners, (and most scanners from this article), due to a switch from analog to digital technology cover a huge range of frequencies, going from 25 MHz to 1300 MHz.
How does that help you choose the right police scanner?
Well, you must do a bit of research. You have to find out what frequency the transmissions you want to hear used. Say, if you want to tune into the NY police department, just google New York scanner frequency and you'll end up with a lot of pages and online communities passionate about radio, which will tell you if you should get a VHF or a UHF for that specific transmission. It will also tell you the band tuning between which your device should scan. (for the NY police dept, it's 458 – 470 MHz UHF)
I'll talk more about this later in the article, since it's such a big part of operating a police scanner. For now, let's take a detailed look at some of the components that make up a police scanner.
Build Features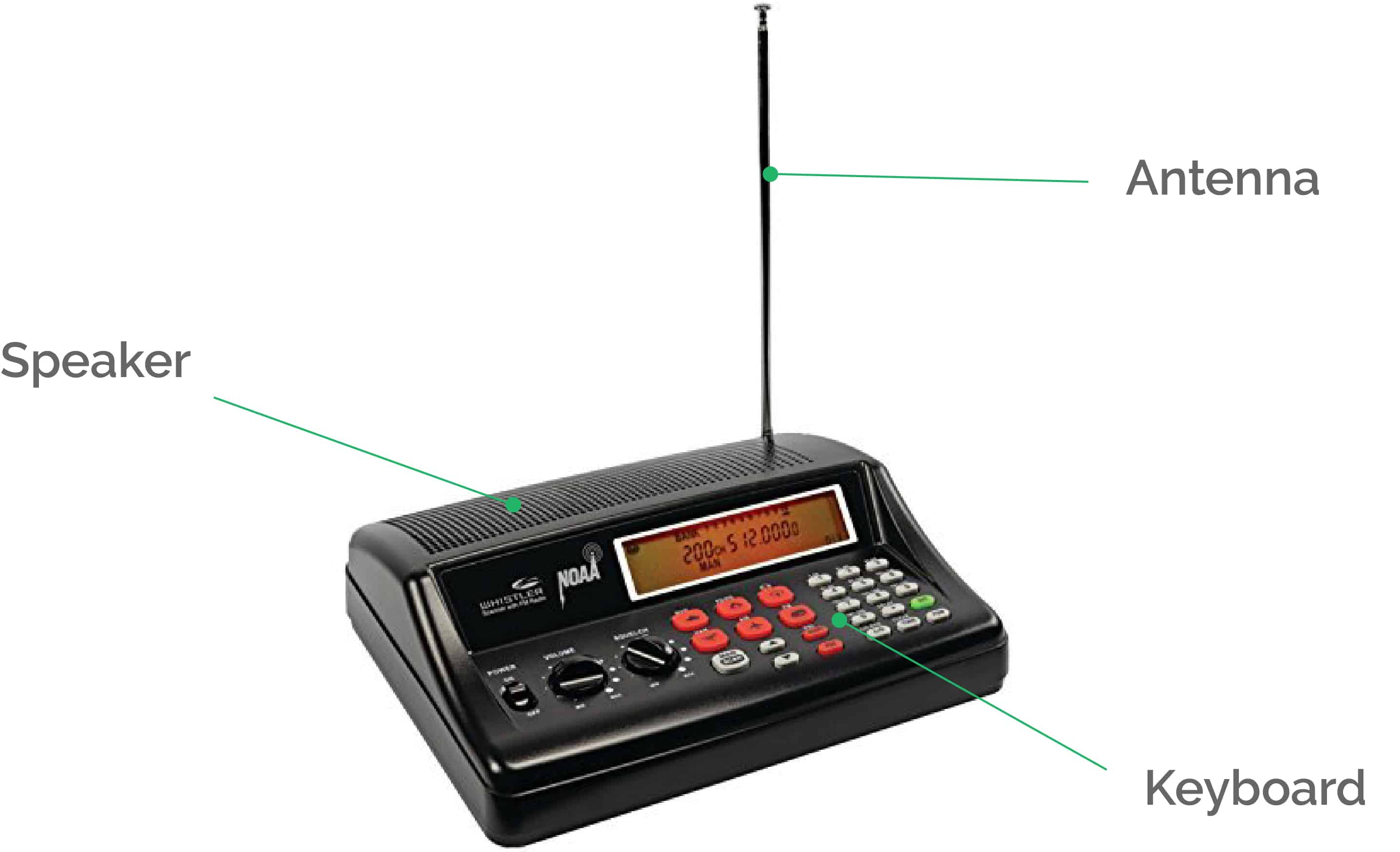 Police scanners are made out of many components, like the antenna or the keyboard, so as the last point to the types of scanners, let's look at each one in turn and discuss what's the best choice based on parts.
Antennas
Antennas are those long, tubular shaped metallic structures on top of any device that sends or receives a radio signal. They do that by capturing or transmitting electromagnetic radio waves, and there are many components to an antenna.
The first thing you want to keep in mind when deciding what antenna your device should have is the size of it. Typically (though not exclusively), the larger the antenna, the better the signal, so always look at size.
On a different note, if you want to buy a different antenna for your already existing scanner, make sure the connector type of each one is the same (it could only be BNC or SMA).
On a lighter note, if you want to buy an antenna alone, you may want to check out this video first. It's a very well made guide that shows you how to craft your own, large (I mean large in the sense that you place it on your car or house) antenna.
Keyboards
While this is not a vital component to take into consideration, a few remarks should be made. The people we've interviewed stated they love keyboards made out of ergonomic material rather than the classic plastic ones because they're easier to use.
Almost all of them voted in favor of keyboard buttons that are illuminated somehow. It makes sense, because the ergonomic material is much more comfortable, and the illumination makes sure you're able to use it at night.
Speakers
The power of the speakers depends very much on what type of police scanner you buy. If you're going for a desktop device, the wattage is going to be larger. But if you buy a handheld product, it's obviously going to be smaller.
With that in mind, experts we've talked to on this matter agree that the Goldilocks for wattage that ensures a high-quality sound is 10-15 watts for the desktop version and 3-10 watts for the handheld types. 
Power Sources
Yet again, there's not a lot to mention here, however, you should keep a few things in mind.
First, think about how you are going to use the scanner and buy one with a power source that has a long enough adapter. Batteries themselves have evolved quite a lot, and most can go for 3-4 days on a single charge. But our experts suggest a voltage of 12 for desktop options and 6 for handheld scanners.
01
Uniden BCD536HP Digital Phase 2 Base/Mobile Scanner with HPDB and Wi-Fi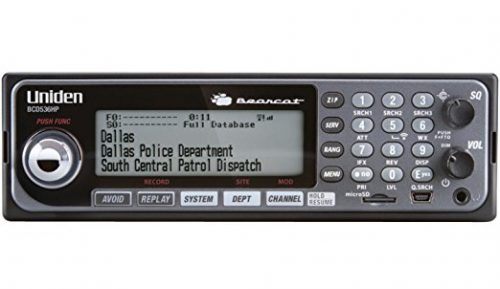 Very similar to the BCD436HP, but with a desktop design, this is a digital scanner suitable for home or car use. The makers tried to innovate a lot on this product, but we should let you know, the modern Wi-fi and app functionality work poorly.
The Uniden BCD536HP promises a lot of features. The ones we're sure of, S.A.M.E. weather alert, a complex software with a multitude of options, narrowband and location-based scanning, and picking up anything in between 23 MHz - 1300 MHz. These all work perfectly, surely passing the standard of the market.
The problems arise when we're talking about innovative promises Uniden makes: wi-fi, an app, using your phone to hear what's being transmitted by the scanner. These would be wonderful additions, but in some cases (the wi-fi functionality) rarely works, and the app we're promised is buggy and hard to use.
We have to praise the multitude of functional and helpful features. Especially the large frequency coverage, weather alert system, and the fact you hear what's being transmitted closest to you.
On the downside, we're left unhappy with the innovative features Uniden promised, but never fully delivered on. Who knows, maybe they'll solve this problem in the future.
Regardless of the problems, the experts we asked really praised this product. For a radio amateur, it's a really good deal, even if they don't get a greatly innovative product.
Novices in the field were also happy with this police scanner. Most of them loved the product. We even ran a funny experiment in our focus group. We didn't tell them about the promised, heavily marketed wi-fi and app features, and just from using the product, all the feedback was positive. The complaints only started appearing once we let the people we've interviewed know about the marketed options (or when they figured it out themselves from the design of the scanner). So for police scanning activities, it's surely a choice to consider.
Oh, and a few of them also complained about the software, and how it is sometimes hard to understand, but we chalked that up to misuse.
Features:
Picks up anything in between 23 MHz - 1300 MHz
Trunked & Digital.
A.M.E. Weather Alert System
---
Pros
A.M.E. Weather Alert System
Modern, Innovative features
Complex Software
Location-based
Cons
Doesn't fully deliver on some of the functionalities promised
Complicated to understand software
---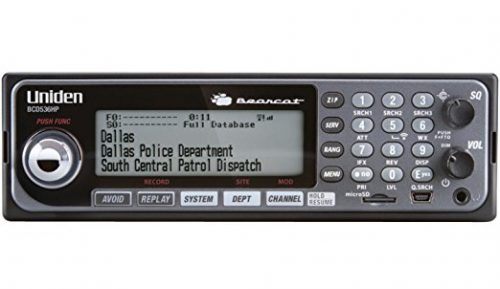 02
Uniden BCD996P2 Digital T.T. V, Close Call, 25000 Ch, 4Line Alpha display Base/Mobile, Phase 2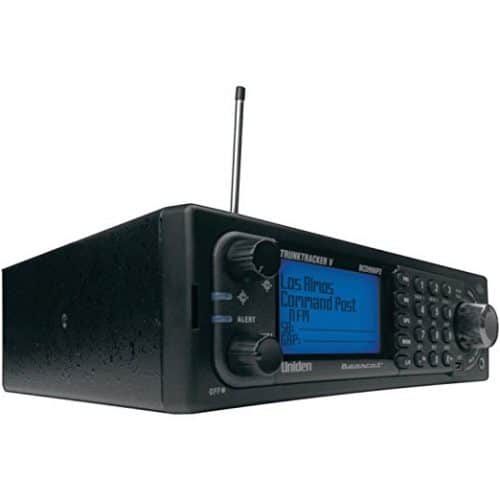 A bulky, well-rounded police scanner, this Uniden device is suitable for use in the car or at home, since it has a desktop design. With a black finish, complex software, and controls design let's see if this scanner from Uniden is worth a try.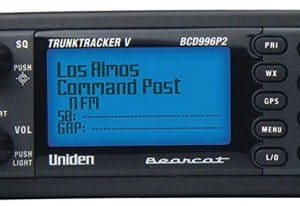 The main feature of this product is that it's in compliance with APCO P25 Phase 1 and 2 protocols, but we also have to mention the dynamic memory system, location-based scanning, and GPS compatibility. The band coverage on the scanner is pretty large, receiving information from frequencies between 25 MHz and 1300 MHz. The build is trunked and digital, ensuring a good coverage and sound quality.
The main plus of the Uniden BCD996P2 is the advanced software and memory structure, being capable of complex scanner tasks and keeping your favorite channels in storage. A secondary benefit is the RF Capture Technology, which focuses your scanning based on your location.
And we have to mention…
It's in compliance with both P25 protocols. As a downside, we believe that this product tries to do a bit too much in terms of software, ending up being difficult to properly understand and use.
The experts we've talked to concluded the same.
It's not the best choice for a person that isn't too tech savvy, but with a bit of effort, you can get it to work properly. Our focus group reinforced this point, with over 50% of them saying it was hard to comprehend what button they should be pressing at which moment, and over 70% of them complaining about a tough time while programming.
Features:
Compliant with Phase 1 and Phase 2.
Digital & Trunked
Location-based
Dynamic memory system
Band Coverage of 25 - 1300 MHz
---
Pros
Advanced memory system & software
Instantly tunes to nearby transmitters
Follows transmissions from P25 Phase 1 and 2
---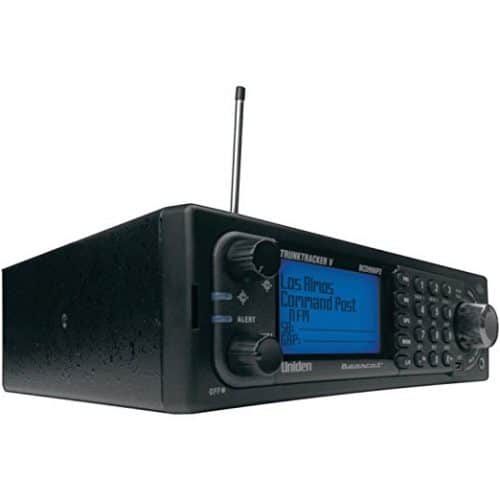 03
Uniden BC365CRS 500 Channel Clock/FM Radio Scanner with Weather Alert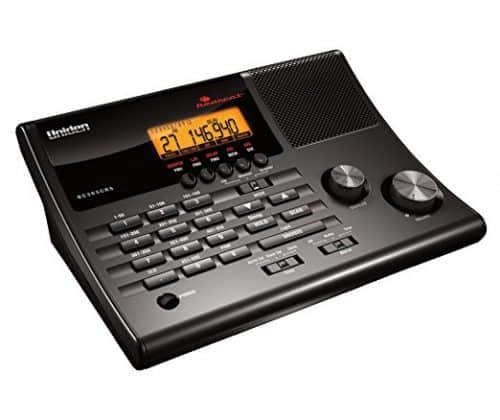 A simple scanner, with few, but strong functionalities, the Uniden BC365CRS is something to consider if you're looking for a small exposure to the radio world. This police scanner is not a state of the art device, but it will do its job simply and efficiently.
What we liked about this Uniden product is the 500 channel memory, allowing you to save preferred frequencies and listen to them whenever you want. Other than that, it is narrow brand compliant, and it has a weather alert system, though not as advanced as the S.A.M.E. system.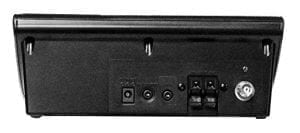 Reinforcing the idea that this is a scanner for the "chill" radio amateur, it also has alarm clock functions, FM radio receiver, and 30 slots to save your favorite local radio stations.
While we like its versatility and the fact it's perfectly capable of tapping into local agencies' frequencies, this device surely lacks in the features department if we pit it against market competitors.
To sum the pros and cons, it's going to do its job, and it's a good place to start police scanning, but it doesn't offer the full, radio use experience.
Regardless, for a novice, this is a really good choice. The people we've interviewed agreed they had an easier time figuring out what each button does, compared to other scanners. The experts we've consulted stated that this is a good choice for a person who wants to listen to transmissions over different frequencies, but doesn't necessarily want to debate Phase 1 vs Phase 2 protocols online. Both our team and the focus group agreed the design of this product is appealing, but many of us had a hard time doing the initial programming.
Features:
500 channels storage capacity
Weather Alert System
Alarm Clock
Broadcasts radio on FM
---
Pros
Weather Alert
Compatible with narrowband
Attractive Design
Cons
Difficult to use
Few functions
---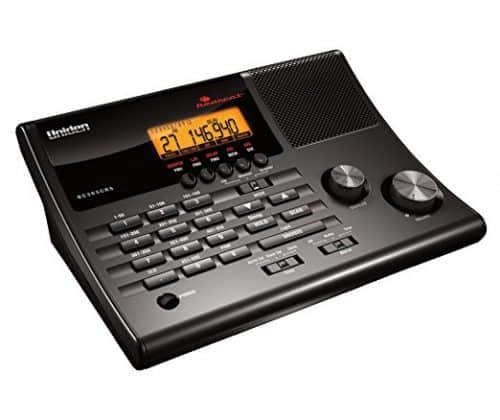 04
Whistler WS1080 Handheld Digital Trunking Scanner (Black)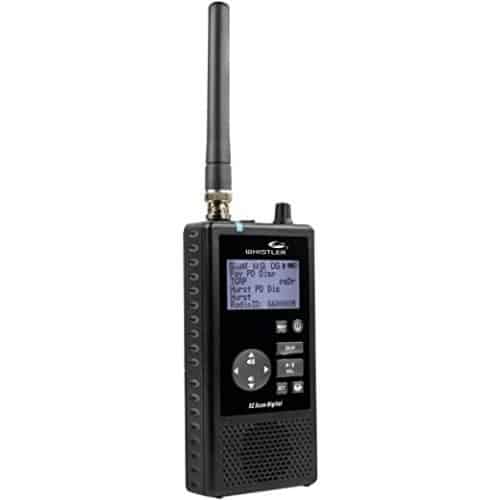 A modern, well-rounded handheld police scanner, with a few innovative ideas and a weirdly shaped antenna. This is the Whistler WS 1080, but let's see how it fares against our testing and online scrutiny.
A digital, trunking option, this police scanner features compliance with Phase 1 and Phase 2 protocols, a multifunctional keypad, and most interestingly: a recording function. Press a button and your receiver will start recording both what you say, and what's being said on the line. End the recording and your scanner will have a Windows - compatible file ready to upload to your PC.
The biggest plus of this device is the fact the digital and trunking builds are very well made, ensuring a large coverage, as well as satisfactory sound quality over the long distance.
Other than that, we were happy that it's compliant with Phase 1 and Phase 2, and we have to give a shout out to the recording capability.
As a detriment, we should talk about its software.
The thing is complex, with a huge multitude of features, submenus and possible uses, and in turn, the User Interface is sometimes much too complicated and hard to use for the regular folk.
This problem was something our focus group complained about, with 20% of them saying they were unable to do what they wanted on the scanner. Regardless of that, the experts seem to love this device, because the radio amateurs we've consulted vehemently supported it, while our opinion itself was somewhere in between.
Features:
Digital & Trunked.
Compliance with Phase 1 and Phase 2.
Multifunctional keypad.
Recording function.
---
Pros
Digital & Trunked
Compatible with P25 Phase 1 and 2
Recording capabilities
Cons
The software is complex & hard to use
---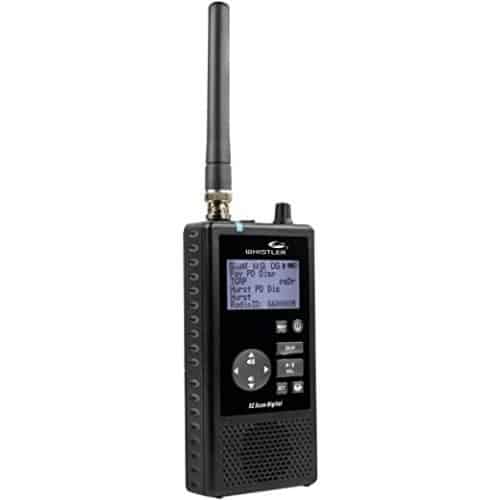 05
Uniden BCD436HP HomePatrol Series Digital Handheld Scanner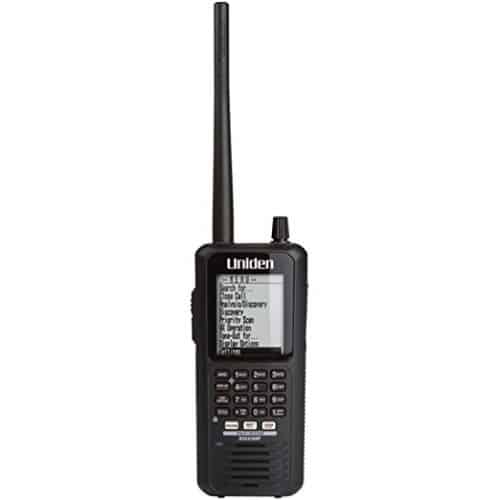 Compact, with a slick design and a lot of features, the Uniden BCD436HP is a good choice for those willing to scan on the go. A digital and trunked option, this is truly a police scanner to consider.
The best feature of this product is, by far, the software options, featuring the possibility of creating a Favorites List, stocking your preferred channels on a 4GB memory, as well as Quick Keys, and the option to temporarily avoid a certain channel. You can tap into talkgroups with its trunking capabilities, and you'll always know of a meteorological event due to its S.A.M.E. weather system.
Another plus of this scanner is the location-based scanning. It makes sure you always listen to what's happening closest to you. Other than that, we can mention the narrowband reception capabilities, the aforementioned weather alert system, and a multitude of software options.
The downside of this scanner is a gamble, since you don't know if it will happen to you, but both our experts and the people we've interviewed reported that conventional, analog frequencies are sometimes not picked up properly (even not picked up at all), so the uncertainty surely affects the final rating of this Uniden product.
We put this police scanner to the test, and found that overall it's qualitative; it has a good sound, good reception, and a lot of helpful features. The people we've interviewed agree it's a good choice, but as we've mentioned: both they and the experts encountered problems with picking up conventional frequencies. These cases include one of our focus group members not being able to pick up what was transmitted by a veterinary center right across the street from them.
Features:
Picks up anything in between 23 MHz - 1300 MHz
Trunked & Digital.
A.M.E. Weather Alert System
Handheld
---
Pros
Narrowband reception
Location-based scanning
A.M.E weather alert
Multitude of software features
Cons
Sometimes has problems picking up conventional frequencies
---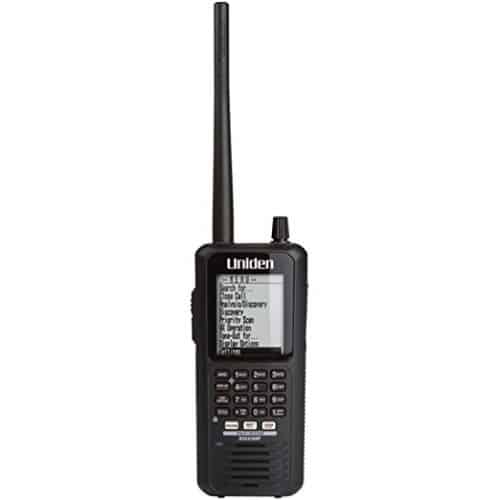 06
Whistler WS1065 Desktop Digital Scanner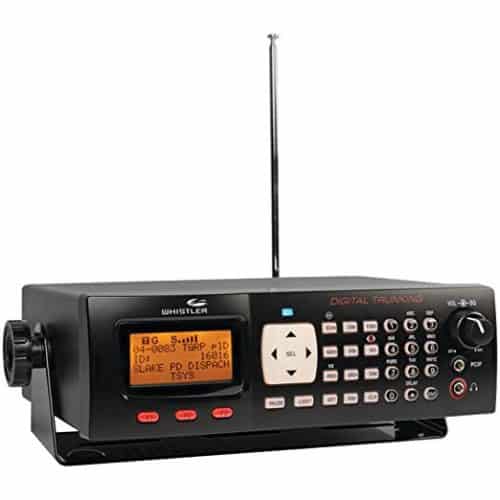 An aesthetic design, a lot of features and some bad rep in parts of the radio amateur world, this heavy police scanner with complex software may still be a good choice for some.
Here's why:
A digital and trunked scanner, the Whistler WS1065 features an advanced memory system, allocating space efficiently and based on needs. It has a weather alert system with the Skywarn Storm Spotter function and the software is very well built, with a lot of menus, quick keys, and buttons for you to play with.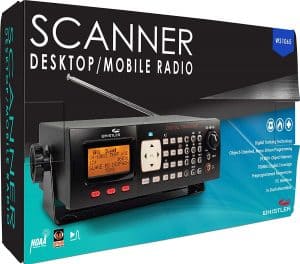 We really have to praise its Menu Driven programming, which is basically a system designed for noobs. Whenever you press a button on this Whistler device, a small block of text with a snippet of helpful information will appear on the screen, telling you what that function is, or what that button does.
Other than that helpful feature, we like dynamic memory allocation structure, the weather alert system, and the fact the digital build of the scanner allows for qualitative sound when listening to a transmission.
On the downside, we have to mention the WS1065 is known to have receiver issues. Many of the said components fail often, leaving the scanner in need of a repair.
However, the people we've interviewed didn't have any problems with that, none of them reported a failure in any instance.
But the problem became apparent when we discussed this device with a few experts.
Their stance was against this police scanner, since some of them had problems with the device themselves, or knew someone who did. They even provided an explanation as to why the receiver is predisposed to a risk of failure, but I'm lacking a few degrees to be able to explain that to you.
Features:
Digital & Trunked.
Advanced Memory System.
Weather alert system.
Desktop Design.
A lot of menus and quick keys
---
Pros
Context sensitive text
Free-form, dynamic memory allocation
Skywarn Storm Spotter Function
Digital & Trunked
Cons
Receiver sometimes malfunctions
---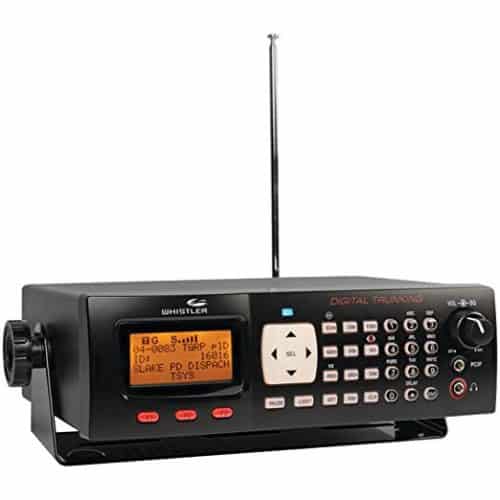 07
Uniden BC75XLT: Public Safety Scanner, Racing Scanner with 300 Channels

A handheld, ergonomic design with a large antenna and a pretty complex system, the Uniden BC75XLT is a well-made police scanner. It's good for people who want to use a compact device.
The main features include coverage of both VHF and UHF frequencies, Close Call RF for location-based scanning, and a storage of up to 300 channels. Other things to mention are its compliance with narrowband and a PC programming port.
This device's main advantage is the aforementioned PC ming port, which makes the entire process of setting up your police scanner much easier. One secondary benefit is the location-based scanning, due to the RF technology, a scanning type which although may malfunction at certain times, is quite the plus for a device that's been built for mobile use.
The downsides of the Uniden BC75XLT are two, but they are not to be neglected. The first problem is the low amount of memory, which only allows for a storage of 300 channels. In contrast, market competitors offer a memory that stores anything in between of 500 channels, and up to thousands of channels.
The second problem is a rather low battery life, corroborated with the occasional sudden, unexplainable drop in energy.
The experts we've consulted let us know about these battery issues before the actual testing, as it's a pretty known issue, but both ourselves and our focus group noticed these problems nonetheless. Other than that, we were happy with the device's capabilities, especially how easy the process of programming becomes when you can use your PC.
Features:
Coverage of both UHF and VHF frequencies.
Location-based scanning
Storage of up to 300 channels
Handheld design.
PC ming port.
---
Pros
Location-based
PC programming port
Compatible with Narrow Band
Cons
Few slots for saving channels. (only 300)
Reported problems with the battery
---

Trunked & Digital
A trunked scanner is a more advanced piece of technology. Basically what it does is that it can tap into a "talk group" instead of only one enterprise's transmission. This means that it has a larger spectral efficiency, which translates to more information sent to the scanner.
If you want to tap into the advanced transmissions of large police or fire departments, you will need a trunked scanner, as talk groups are the norm for big government agencies nowadays.
However…
If you're only looking to listen to a highway patrol in Maine or a Sheriff's department in Reno, you can save money and buy a non-trunking (also called conventional) scanner.
A digital scanner is a device that taps into digital radio transmissions.
That IS a big plus.
Digital transmissions are being adopted all over the world, due to better sound quality and a larger range of transmission, so we're talking about a similar case to the trunked – not trunked question. If you want to save some money, and you only want to tap into analog (or conventional) frequencies, the type smaller agencies and most third-parties will have, then go for an analog police scanner.
Warning
However, if you're living in Boston and want to tap into your local transmissions by government agencies, you're going to need a digital scanner.
But the benefits of digital don't stop here.
With a digital police scanner, you'll be able to check analog frequencies as well, so there's no downside. But you're also going to have a clearer sound. If you're willing to reach into your wallet a bit deeper, a digital police scanner will ensure you have a better reception and a higher sound quality.
The experts we've consulted agree a digital scanner is a more rational purchase for anyone that can afford it. The people we've interviewed about the product agree that they would rather use a digital device, due to having an easier time in understanding what they're hearing.
An even bigger benefit of using this type of scanner is it usually comes already programmed, so you're not going to have to tune the purchase into your local frequencies.
How do you program your scanner?
Once you've got your scanner, some will require a bit of extra work to get it to receive data from the frequencies you want. Most digital scanners will already have menu options for a pre-installed tune, such as "Boston" or "Los Angeles", but if that's not your case, here's what you have to do.
First, read the instruction manual that shipped with your scanner.
Over there, the process should be explained in detail, but just to get you an idea of what you have to do, you're going to find the programming button. It's usually labeled "Prog" or "PGM". Once you've pressed it, you'll need to select the channel button (usually labeled "CH").
Then you'll need to manually insert every frequency you want to tap into. For that purpose, you should use your research from before, when you wanted to make sure the scanner you choose will be able to tap into your local agencies.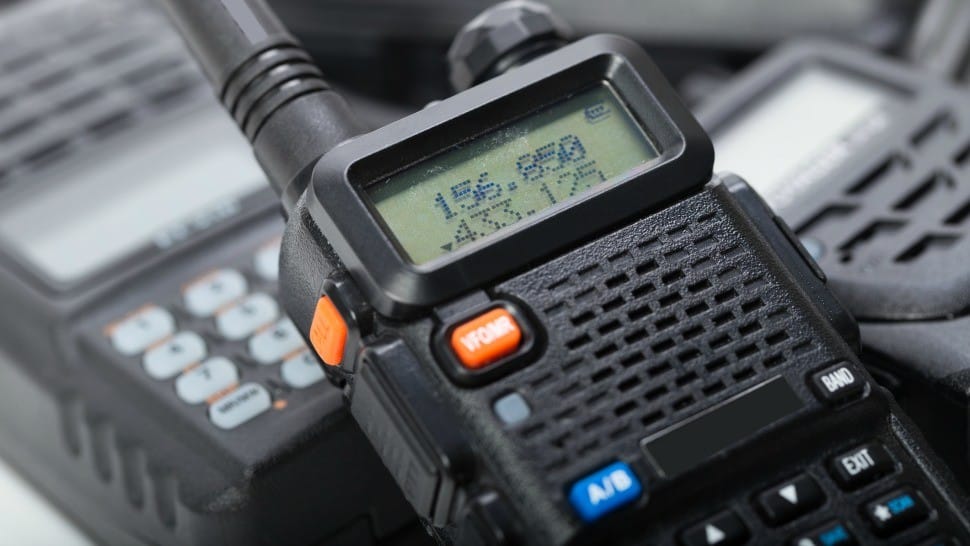 P25 Phase 1 and 2. 
You'll read about Phase 1 and 2 a lot if you're browsing for a police scanner, and we'll mention it in this article a few times as well. The full name of these "phases" are APCO P25 Phase 1 and Phase 2. And they're protocols for the encryption of radio frequencies.
To put it a bit more simply, you can view Phase 1 and 2 like languages a scanner can or cannot speak. The more it can speak, the better, and the more languages your police scanner can speak, the larger the number of frequencies you'll find with intelligible transmissions on them.
Besides all of these types of police scanners, while browsing for a scanner you should consider the legal status of radio usage in your country/state. It's usually not hard to find this out, there are a lot of radio amateurs societies all over the globe that willingly share this information on their website.
The Verdict
All in all, listening to local police departments and volunteering firemen while they did their work was pretty fun. Figuring out how police scanners work and what every little slang term was admittedly hard. But in the end, it was all worth it. There's a certain type of magic switching between frequencies, always curious because you never know what you may hear.
Of course, we had to be objective, so as you may have noticed, we took a few things into account to judge these police scanners. Mainly, we focused on quality, and by that, I mean how the police scanner does the job it was intended for; whether or not it's compliant with standard protocols, whether the coverage was large enough, and the sound quality ok.
Secondarily, we tried looking at more subtle things as well, such as how user-friendly it is and if it had any odd quirks that would degrade the user experience.
Taking all of these into account…