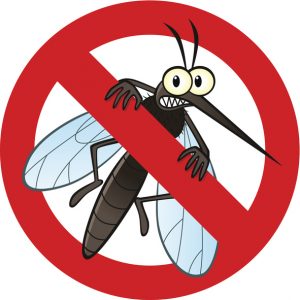 Summertime is perfect for picnics, pools, and patio time. It's also high season for insects and bugs, which can threaten your good time. Precisely why you need the best mosquito trap money can buy.
Incorporating a mosquito trap that attracts and kills insects can mean more time outdoors, or indoors, without being bitten or annoyed by bugs that put a damper on your summertime activities. We know having the best mosquito trap is high on your priority list this summer and we've done our part to make it as easy as possible for you to decide which bug trap is right for your needs.
We can help with that.
We've scoured the internet to find out which mosquito trap is the best and we've narrowed our search down to these 12 models. So, don't delay in finding a mosquito trap that will make your summertime fun, easy, and bug-free.
Extensive Research That You Can Trust
We've reviewed each of these mosquito traps for the best quality, price, features, and accessories that allow you to enjoy the space you're in without being attacked and swarmed by insects. We've provided our data here in an easy-to-read comprehensive guide to help you choose the best mosquito trap for your home and yard.
The 30-Second Review
When selecting the a mosquito trap for your home or yard, it's important to consider the coverage area and power source required for operation. Virtually all the insect traps we reviewed required an external power supply which may pose an issue for outdoor use.
But that's not all.
Also, be sure to look for a mosquito trap that offers safety features to keep your children and pets safe. You should be ready to put up with some noise emittance as a zapping sound is common with the electrocution grid that these zappers are constructed with.
Buyer's Guide
Ultimate Buyer's Guide To Buying The Best Mosquito Trap
We have outlined the most important features you need to consider when purchasing a bug zapper. We used these qualities to rate each of the mosquito traps in this review and found these characteristics to be the most sought-after by the buyer of bug and insect removal equipment. While your mosquito trap may not have or need all of these features, it does show the versatile range and differences in product models that can help narrow down your selection.
Coverage area
This is one of the key features in selecting a mosquito trap for your home. The devices we review ranged from as little as 200 sq.ft. to as much as 2 acres of bug elimination coverage. Consider the amount of area you need to cover in your home or yard and select a device accordingly to the specifications.
Indoor and outdoor use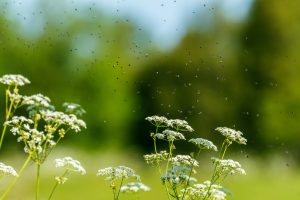 It's important to think about your insect removal needs before you purchase a mosquito trap. Many of the bug zappers we reviewed provide either indoor or outdoor use, but some of the models provide both.
We felt it was important to have the option to use these mosquito traps both inside and outside your home and provided high marks to those devices that offered this option. Be sure to check the application of your mosquito trap before you buy it to ensure it can be used to eliminate insects where you need it the most.
Attraction device
The attraction device in most of the mosquito traps we reviewed used UV bulbs and/or wavelengths to bring insects into the device. Once the bugs are located near the trap, an electrical charge zaps them dead, making these insect zappers quite efficient in their design. There were some alternative methods of insect elimination we reviewed that may be more effective at attracting bugs, but UV bulbs were the most consistent and relied upon.
Cleaning
You'll want to ensure your mosquito trap comes with easy cleaning capabilities. It should have a collection tray that can be easily removed and cleaned without too much hassle. Most of the devices we reviewed offered this feature.
In fact…
Only a few were equipped with collection trays that had to be screwed in and out for cleaning. You'll also want to ensure the grid of your mosquito trap is self-cleaning for easier use.
Noise levels
While these mosquito traps don't come with a noise rating, it's pretty well known they'll emit a zapping sound upon contact of an insect on their electrical grid. While this noise can be startling at first, most consumers felt it gave them peace of mind that the device was working properly. Some of the mosquito traps we reviewed had lower noise levels than others, and we tried to note this feature when possible.
Safety Concerns
Be sure to consider safety when purchasing a mosquito trap, especially if you have small children or pets in your home. Not all of the insect traps we reviewed prevented accidental touch or UL ratings to make them safe for use in your home.
Here's what you need:
Look for a mosquito trap that has mesh protection around the electrocution grid for maximum security when used around children or pets.
Maintenance
The maintenance of your mosquito trap should be minimal as only the UV bulbs should need replacing over time. This is usually a simple process that takes only a matter of minutes to complete.
Design and appearance
When you select a mosquito trap to purchase for your home, you want it to be aesthetically pleasing to the eye. It should blend into its surrounding with little notice it's there. We did find some modern mosquito trap designs that provided a unique look in an insect zapper. These models may be preferable if you're looking to retain a certain décor inside or outside your home.
There are even portable models available. This one, in particular, is an excellent choice if you spend a lot of time on the go outdoors doing things like camping or even hunting.
Environmental considerations
All of the mosquito traps we reviewed were free of chemicals and sprays. Many had no odor or fumes, making them extremely environmentally friendly for the home. Because these mosquito traps use an electrocution method to kill insects, they don't require the use of additional bug killing aids that can be toxic or harmful to you and your family.
Accessories
Your mosquito trap may come with an accessory or two as it was common for a cleaning brush to be included especially in smaller devices. Only one model offered an option for an Octantal attractant accessory as an add-on for even more effective bug attraction. A power adapter was also provided with solar models.
Guarantees and warranties
Many of the mosquito traps that we reviewed came with a money back guarantee or warranty that protected the product for several years. These guarantees and warranties are an ideal way to purchase a mosquito trap and know that you have options if you aren't happy with its operation.
Warning
Try to find a mosquito trap device that does offer a warranty as this will ensure long-lasting operation with its application.