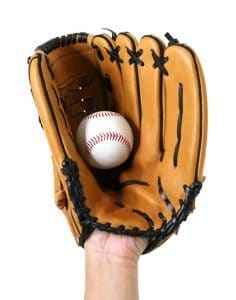 Baseball has long been America's pastime. Whether you're playing a pick-up game or aiming to be the next Babe Ruth, you want to make sure you have the right equipment to get the most out of your game. The best baseball gloves are not all about looks. It's about feel, quality, material, and technology.
Today, we showcase a range of the baseball gloves, and see which one scores a home run. We'll dissect our selected gloves, and help you pick the right one for your budding baseball athlete!
Quality Research You Can Rely On
We know you want to make the right purchase decision and get the baseball glove that will help bring the game to the next level. That's why we spoke to 30 baseball players, three glove fitters, and two coaches to give you the nine top performing baseball gloves on the market.
Buyer's Guide
Buyer's Guide: Make Sure You're Buying The Best Baseball Glove
While a glove seems pretty simple, there are a number of different parts that make up your baseball glove. To be sure you're making an informed choice, let's take a quick look at the makeup of gloves.
Anatomy of a glove
The pocket or web connects the fingers to the thumb and gives you control of the ball on impact. It's usually leather that is woven together tightly and allows you to catch the ball by closing your hand on the ball. In fact, most fly balls are caught in the web or pocket.
The palm generally contains some extra padding underneath the outer layer, which gives you protection when making a catch. The heel is rather similar and provides protection just above your wrist.
The hinge allows you to open and close the glove easily. It generally sits in the very small break between padding in the fingers and the palm. The lacing gives the glove shape. It is usually made of leather and will break in around the same time as the glove itself.
Break in the glove
Many gloves, particularly leather gloves require what's called a break-in period. A glove fitter will tell you that not all leather gloves are the same. A glove of this type is generally very stiff, and hard to close. Once the glove has been used and practiced with a few times, it becomes 'broken-in' meaning it conforms to your hand and is easier to close.
Some gloves are made of oil-treated or synthetic leather, which doesn't require a 'break-in' period.
However, these gloves don't tend to last as long and don't have the same feel and protection in many cases. These types are very popular with younger players, particularly where their growth will be faster than the decline of the glove's quality.
THE WINNERS
Tips for choosing a glove
The first time almost all experts will tell you is to choose a glove that fits. Don't purchase one that is too big for your hand, as this could lower your ability to catch the ball. Ensure it feels right, it should be stiff when you initially purchase it, however, should still be flexible for control and quick response.
Finally, buy the right glove for your position. A pitcher can usually use any type of infield glove. The best ones to look at are ones with a closed webbing, allowing you to hide the ball. Remember, the goal is to deceive the batter.
A first baseman usually has a different glove type to most infield players. In many cases, it is larger and doesn't have finger holes. This allows them to pick up or scoop up balls that end up in the dirt. The larger size also gives infielders a larger target to aim at. This is similar to a catcher, who needs a glove that has added protection to catch balls thrown at high speed.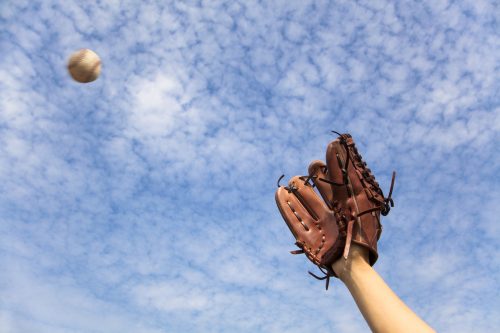 The infielder generally will have a lighter glove, so you can move quickly while wearing it. Having said that, the baseman may have different gloves – shortstops generally have longer gloves to increase fielding range, as do third baseman. They also have an open web and deeper pockets allowing them to catch hard hit balls at close range.
Finally, an outfielder has longer gloves than any other players on the field. As an outfielder is often tracking and attempting to catch fly balls, the longer gloves give them greater range. They also have a deep pocket to prevent the ball from popping out after a catch.
Reviews Of The 9 Best Baseball Gloves Out There
Get A Winning Catch With The Best Baseball Glove Out There
Depending on your ability, your glove type and best baseball glove may indeed be different. There is a range of different things to take into account before choosing your glove of choice.
Whether you are a junior just starting out, or a seasoned athlete looking to step up your game, there is a glove out there for you, just depending on your game.
Don't just pick a glove on looks, however, some gloves may look amazing, but be terrible for your game. Remember, pick for your position and wear it in before playing full games. Don't forget to take great care of your glove, store it carefully and protect it from the elements to give it the longest life.
Depending on your skill level and your age, choosing a glove can largely be down to personal preference. For youth players, a forgiving glove, with an easy break-in period can be the best choice. Bonus points if your glove is designed to improve your game like our top youth choice, the Mizuno GPP1100Y1 Youth Prospect Ball Glove.
If you're a more veteran player, a stronger glove with more protection may be in order. A great glove can be the difference between an amazing catch or a trip to the hospital. Regardless of which one you choose from our selection of baseball gloves, make sure to properly break-in your glove before you play. Get a feel for it and practice with your glove to ensure both you and the glove are game ready.
Now, take one more quick glance at our favorite gloves, then get out there and start practicing!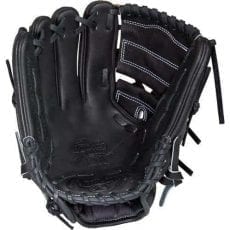 Best of the best
Rawlings Heart of the Hide Glove Series
Thinking about buying a baseball glove? We present you the best baseball gloves, and a buying guide to help you choose the one for your needs.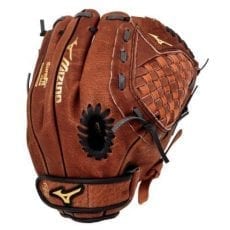 Most Buying
Mizuno GPP1100Y1 Youth Prospect Ball Glove
Thinking about buying a baseball glove? We present you the best baseball gloves, and a buying guide to help you choose the one for your needs.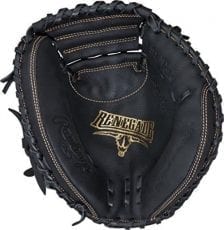 Best for the money
Rawlings Renegade Glove Series
Thinking about buying a baseball glove? We present you the best baseball gloves, and a buying guide to help you choose the one for your needs.