Warning
: Illegal string offset 'box_post_keywords' in
/var/www/bestazy/wp-content/plugins/seo-smart-links-business/seo-smart-links-business.php
on line
477
Warning
: Illegal string offset 'box_post_keywords' in
/var/www/bestazy/wp-content/plugins/seo-smart-links-business/seo-smart-links-business.php
on line
477
Warning
: Illegal string offset 'box_post_keywords' in
/var/www/bestazy/wp-content/plugins/seo-smart-links-business/seo-smart-links-business.php
on line
477
Warning
: Illegal string offset 'box_post_keywords' in
/var/www/bestazy/wp-content/plugins/seo-smart-links-business/seo-smart-links-business.php
on line
477
Warning
: Illegal string offset 'box_post_keywords' in
/var/www/bestazy/wp-content/plugins/seo-smart-links-business/seo-smart-links-business.php
on line
477
Warning
: Illegal string offset 'box_post_keywords' in
/var/www/bestazy/wp-content/plugins/seo-smart-links-business/seo-smart-links-business.php
on line
477
Warning
: Illegal string offset 'box_post_keywords' in
/var/www/bestazy/wp-content/plugins/seo-smart-links-business/seo-smart-links-business.php
on line
477
Warning
: Illegal string offset 'box_post_keywords' in
/var/www/bestazy/wp-content/plugins/seo-smart-links-business/seo-smart-links-business.php
on line
477
Warning
: Illegal string offset 'box_post_keywords' in
/var/www/bestazy/wp-content/plugins/seo-smart-links-business/seo-smart-links-business.php
on line
477
Warning
: Illegal string offset 'box_post_keywords' in
/var/www/bestazy/wp-content/plugins/seo-smart-links-business/seo-smart-links-business.php
on line
477
Warning
: Illegal string offset 'box_post_keywords' in
/var/www/bestazy/wp-content/plugins/seo-smart-links-business/seo-smart-links-business.php
on line
477
Warning
: Illegal string offset 'box_post_keywords' in
/var/www/bestazy/wp-content/plugins/seo-smart-links-business/seo-smart-links-business.php
on line
477
Warning
: Illegal string offset 'box_post_keywords' in
/var/www/bestazy/wp-content/plugins/seo-smart-links-business/seo-smart-links-business.php
on line
477
Warning
: Illegal string offset 'box_post_keywords' in
/var/www/bestazy/wp-content/plugins/seo-smart-links-business/seo-smart-links-business.php
on line
477
Warning
: Illegal string offset 'box_post_keywords' in
/var/www/bestazy/wp-content/plugins/seo-smart-links-business/seo-smart-links-business.php
on line
477
Warning
: Illegal string offset 'box_post_keywords' in
/var/www/bestazy/wp-content/plugins/seo-smart-links-business/seo-smart-links-business.php
on line
477
Warning
: Illegal string offset 'box_post_keywords' in
/var/www/bestazy/wp-content/plugins/seo-smart-links-business/seo-smart-links-business.php
on line
477
Warning
: Illegal string offset 'box_post_keywords' in
/var/www/bestazy/wp-content/plugins/seo-smart-links-business/seo-smart-links-business.php
on line
477
Warning
: Illegal string offset 'box_post_keywords' in
/var/www/bestazy/wp-content/plugins/seo-smart-links-business/seo-smart-links-business.php
on line
477
Warning
: Illegal string offset 'box_post_keywords' in
/var/www/bestazy/wp-content/plugins/seo-smart-links-business/seo-smart-links-business.php
on line
477
Warning
: Illegal string offset 'box_post_keywords' in
/var/www/bestazy/wp-content/plugins/seo-smart-links-business/seo-smart-links-business.php
on line
477
Warning
: Illegal string offset 'box_post_keywords' in
/var/www/bestazy/wp-content/plugins/seo-smart-links-business/seo-smart-links-business.php
on line
477
Warning
: Illegal string offset 'box_post_keywords' in
/var/www/bestazy/wp-content/plugins/seo-smart-links-business/seo-smart-links-business.php
on line
477
Warning
: Illegal string offset 'box_post_keywords' in
/var/www/bestazy/wp-content/plugins/seo-smart-links-business/seo-smart-links-business.php
on line
477
Warning
: Illegal string offset 'box_post_keywords' in
/var/www/bestazy/wp-content/plugins/seo-smart-links-business/seo-smart-links-business.php
on line
477
Warning
: Illegal string offset 'box_post_keywords' in
/var/www/bestazy/wp-content/plugins/seo-smart-links-business/seo-smart-links-business.php
on line
477
Warning
: Illegal string offset 'box_post_keywords' in
/var/www/bestazy/wp-content/plugins/seo-smart-links-business/seo-smart-links-business.php
on line
477
Warning
: Illegal string offset 'box_post_keywords' in
/var/www/bestazy/wp-content/plugins/seo-smart-links-business/seo-smart-links-business.php
on line
477
Warning
: Illegal string offset 'box_post_keywords' in
/var/www/bestazy/wp-content/plugins/seo-smart-links-business/seo-smart-links-business.php
on line
477
Warning
: Illegal string offset 'box_post_keywords' in
/var/www/bestazy/wp-content/plugins/seo-smart-links-business/seo-smart-links-business.php
on line
477
Warning
: Illegal string offset 'box_post_keywords' in
/var/www/bestazy/wp-content/plugins/seo-smart-links-business/seo-smart-links-business.php
on line
477
Warning
: Illegal string offset 'box_post_keywords' in
/var/www/bestazy/wp-content/plugins/seo-smart-links-business/seo-smart-links-business.php
on line
477
Warning
: Illegal string offset 'box_post_keywords' in
/var/www/bestazy/wp-content/plugins/seo-smart-links-business/seo-smart-links-business.php
on line
477
Warning
: Illegal string offset 'box_post_keywords' in
/var/www/bestazy/wp-content/plugins/seo-smart-links-business/seo-smart-links-business.php
on line
477
Warning
: Illegal string offset 'box_post_keywords' in
/var/www/bestazy/wp-content/plugins/seo-smart-links-business/seo-smart-links-business.php
on line
477
Warning
: Illegal string offset 'box_post_keywords' in
/var/www/bestazy/wp-content/plugins/seo-smart-links-business/seo-smart-links-business.php
on line
477
Warning
: Illegal string offset 'box_post_keywords' in
/var/www/bestazy/wp-content/plugins/seo-smart-links-business/seo-smart-links-business.php
on line
477
Warning
: Illegal string offset 'box_post_keywords' in
/var/www/bestazy/wp-content/plugins/seo-smart-links-business/seo-smart-links-business.php
on line
477
Warning
: Illegal string offset 'box_post_keywords' in
/var/www/bestazy/wp-content/plugins/seo-smart-links-business/seo-smart-links-business.php
on line
477
Warning
: Illegal string offset 'box_post_keywords' in
/var/www/bestazy/wp-content/plugins/seo-smart-links-business/seo-smart-links-business.php
on line
477
Warning
: Illegal string offset 'box_post_keywords' in
/var/www/bestazy/wp-content/plugins/seo-smart-links-business/seo-smart-links-business.php
on line
477
Warning
: Illegal string offset 'box_post_keywords' in
/var/www/bestazy/wp-content/plugins/seo-smart-links-business/seo-smart-links-business.php
on line
477
Warning
: Illegal string offset 'box_post_keywords' in
/var/www/bestazy/wp-content/plugins/seo-smart-links-business/seo-smart-links-business.php
on line
477
Warning
: Illegal string offset 'box_post_keywords' in
/var/www/bestazy/wp-content/plugins/seo-smart-links-business/seo-smart-links-business.php
on line
477
Warning
: Illegal string offset 'box_post_keywords' in
/var/www/bestazy/wp-content/plugins/seo-smart-links-business/seo-smart-links-business.php
on line
477
Warning
: Illegal string offset 'box_post_keywords' in
/var/www/bestazy/wp-content/plugins/seo-smart-links-business/seo-smart-links-business.php
on line
477
Warning
: Illegal string offset 'box_post_keywords' in
/var/www/bestazy/wp-content/plugins/seo-smart-links-business/seo-smart-links-business.php
on line
477
Warning
: Illegal string offset 'box_post_keywords' in
/var/www/bestazy/wp-content/plugins/seo-smart-links-business/seo-smart-links-business.php
on line
477
Warning
: Illegal string offset 'box_post_keywords' in
/var/www/bestazy/wp-content/plugins/seo-smart-links-business/seo-smart-links-business.php
on line
477
Warning
: Illegal string offset 'box_post_keywords' in
/var/www/bestazy/wp-content/plugins/seo-smart-links-business/seo-smart-links-business.php
on line
477
Warning
: Illegal string offset 'box_post_keywords' in
/var/www/bestazy/wp-content/plugins/seo-smart-links-business/seo-smart-links-business.php
on line
477
Warning
: Illegal string offset 'box_post_keywords' in
/var/www/bestazy/wp-content/plugins/seo-smart-links-business/seo-smart-links-business.php
on line
477
Warning
: Illegal string offset 'box_post_keywords' in
/var/www/bestazy/wp-content/plugins/seo-smart-links-business/seo-smart-links-business.php
on line
477
Warning
: Illegal string offset 'box_post_keywords' in
/var/www/bestazy/wp-content/plugins/seo-smart-links-business/seo-smart-links-business.php
on line
477
Warning
: Illegal string offset 'box_post_keywords' in
/var/www/bestazy/wp-content/plugins/seo-smart-links-business/seo-smart-links-business.php
on line
477
Warning
: Illegal string offset 'box_post_keywords' in
/var/www/bestazy/wp-content/plugins/seo-smart-links-business/seo-smart-links-business.php
on line
477
Warning
: Illegal string offset 'box_post_keywords' in
/var/www/bestazy/wp-content/plugins/seo-smart-links-business/seo-smart-links-business.php
on line
477
Warning
: Illegal string offset 'box_post_keywords' in
/var/www/bestazy/wp-content/plugins/seo-smart-links-business/seo-smart-links-business.php
on line
477
Warning
: Illegal string offset 'box_post_keywords' in
/var/www/bestazy/wp-content/plugins/seo-smart-links-business/seo-smart-links-business.php
on line
477
Warning
: Illegal string offset 'box_post_keywords' in
/var/www/bestazy/wp-content/plugins/seo-smart-links-business/seo-smart-links-business.php
on line
477
Warning
: Illegal string offset 'box_post_keywords' in
/var/www/bestazy/wp-content/plugins/seo-smart-links-business/seo-smart-links-business.php
on line
477
Warning
: Illegal string offset 'box_post_keywords' in
/var/www/bestazy/wp-content/plugins/seo-smart-links-business/seo-smart-links-business.php
on line
477
Warning
: Illegal string offset 'box_post_keywords' in
/var/www/bestazy/wp-content/plugins/seo-smart-links-business/seo-smart-links-business.php
on line
477
Warning
: Illegal string offset 'box_post_keywords' in
/var/www/bestazy/wp-content/plugins/seo-smart-links-business/seo-smart-links-business.php
on line
477
Warning
: Illegal string offset 'box_post_keywords' in
/var/www/bestazy/wp-content/plugins/seo-smart-links-business/seo-smart-links-business.php
on line
477
Warning
: Illegal string offset 'box_post_keywords' in
/var/www/bestazy/wp-content/plugins/seo-smart-links-business/seo-smart-links-business.php
on line
477
Warning
: Illegal string offset 'box_post_keywords' in
/var/www/bestazy/wp-content/plugins/seo-smart-links-business/seo-smart-links-business.php
on line
477
Warning
: Illegal string offset 'box_post_keywords' in
/var/www/bestazy/wp-content/plugins/seo-smart-links-business/seo-smart-links-business.php
on line
477
Warning
: Illegal string offset 'box_post_keywords' in
/var/www/bestazy/wp-content/plugins/seo-smart-links-business/seo-smart-links-business.php
on line
477
Warning
: Illegal string offset 'box_post_keywords' in
/var/www/bestazy/wp-content/plugins/seo-smart-links-business/seo-smart-links-business.php
on line
477
Warning
: Illegal string offset 'box_post_keywords' in
/var/www/bestazy/wp-content/plugins/seo-smart-links-business/seo-smart-links-business.php
on line
477
Warning
: Illegal string offset 'box_post_keywords' in
/var/www/bestazy/wp-content/plugins/seo-smart-links-business/seo-smart-links-business.php
on line
477
Warning
: Illegal string offset 'box_post_keywords' in
/var/www/bestazy/wp-content/plugins/seo-smart-links-business/seo-smart-links-business.php
on line
477
Warning
: Illegal string offset 'box_post_keywords' in
/var/www/bestazy/wp-content/plugins/seo-smart-links-business/seo-smart-links-business.php
on line
477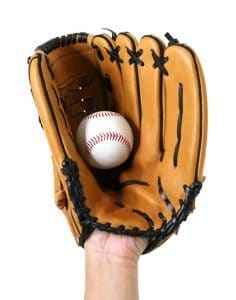 Baseball has long been America's pastime. Whether you're playing a pick-up game or aiming to be the next Babe Ruth, you want to make sure you have the right equipment to get the most out of your game. The best baseball gloves are not all about looks. It's about feel, quality, material, and technology.
Today, we showcase a range of the baseball gloves, and see which one scores a home run. We'll dissect our selected gloves, and help you pick the right one for your budding baseball athlete!
Quality Research You Can Rely On
We know you want to make the right purchase decision and get the baseball glove that will help bring the game to the next level. That's why we spoke to 30 baseball players, three glove fitters, and two coaches to give you the nine top performing baseball gloves on the market.