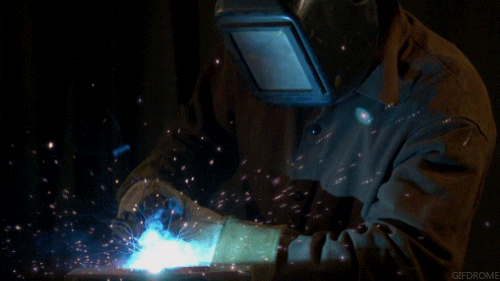 If you want to start controversy amongst welding professionals and enthusiasts, all you need to do is start a conversation about which brand of welding machine is the best in the market. Considering the sheer number of welding machines and welding processes available, selecting the best MIG welder that suits all your needs can be a confusing and difficult decision.
Many people believe that welding is a skill only best left to the professionals.
They are mistaken.
There are user-friendly machines out there that even the most inexperienced user can learn to handle, as you shall discover in our comprehensive review. Let's get started…
How We Selected The Best MIG Welder
To come to our final choices for the best MIG welder, we considered the price, power input/output, safety features, quality control, customer service, versatility, portability, ease of use, accessories, and many more.
Additionally, we read hundreds of online reviews from verified buyers and gathered input from professionals in the welding industry.
It gets better…
Just to make sure, we also tested these machines ourselves.
Rest assured…
As long as it made it here, be sure it does what it is supposed to. All you have to do is find the right one for you.
Buyer's Guide
What To Look Out For Before Shopping Your New MIG Welder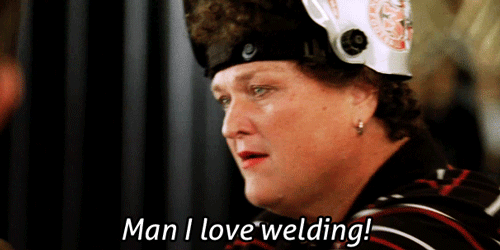 Even though you need to get a MIG welder that can handle all the jobs you need it for, you also don't want to spend your savings.
Or wind up with an overly powerful welder that ends up being underused.
Every welder has varying preferences and circumstances, but, there are a few things that everyone needs to consider to land on the most suitable MIG welder.
Take a look at some of them below:
A simple MIG welder fit for DIY projects at home normally runs at 115V. This is enough power to weld thin metals but cannot penetrate deep enough for thicker metals.
There are MIG welders that run at 230V and above to provide a ton of power. Although, most of these are expensive. If you're unsure about your power needs or are planning to handle a wide range of materials, the best option would be to go for an all-in-one welding machine that can operate at both 120V or 220V and above.
With these machines, all you have to do is to switch from a 120V plug to a 220/240V plug. Most all-in-one units are not as powerful as the heavy-duty MIG welders, but they can save you some money.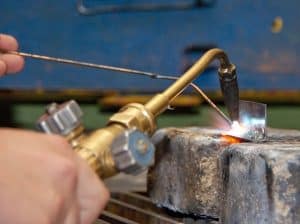 If you're not using flux-cored MIG wire, the shielding gas needed in your MIG welder will be a regular cost and you should keep this in mind. Therefore, invest in a quality regulator for your machine to save on operational costs and utilize more time on the job.
The duty cycle of a welder simply describes the number of minutes you can weld continuously before the welder has to cool off, in a ten-minute cycle. If a MIG welder has a high duty cycle of say, 70%, it means you can weld for up to seven minutes before the machine has to cool off in a ten-minute cycle. If it is rated 20% or below, you can only weld continuously for two minutes or less.
For that reason…
If you have thick pieces of metal to weld or you're planning to weld all day at the workshop, it's critical to choose a MIG welder with a high duty cycle rating. Even though it will cost you more.
Thermal overload protection
If you weld past the rated duty cycle, your welder will overheat and you may find yourself back here trying to get yet another welder.
To save yourself from such mishaps…
Pick a model that includes thermal overload protection features. It will switch the machine off if things get too hot. This might cost you a bit more, but considering a MIG welder is something that should last you years, the investment is worth it.
Consider a cheap welder that runs flux-cored MIG wire
Some inexpensive MIG welders out there don't need a shielding gas as they operate by running flux core wires. The wire melts in the weld, causing the flux to rise to the top, creating a shielding coating on the weld.
Even though affordable…
Flux core cords are not suitable when you need a neat and clean finish. For that, you have to go with a gas-shielded MIG wire.
The good news is…
Most MIG welders in the market are compatible with either flux or gas-shielded MIG cords.
Are you welding aluminum? Consider getting a separate spool gun
In case you're welding aluminum using a MIG welder, the wire will often get jammed in the torch as it is being released from the feeder. This issue can be easily avoided by attaching a spool gun to the MIG torch. It will push the wire inches away and prevent the jams. Most units don't come with one, so consider getting it separately.
Portability and physical attributes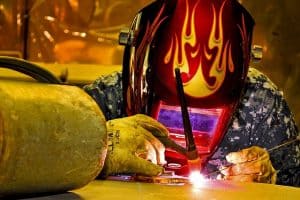 After establishing the purpose of your machine, picking its size, weight and color should be a piece of cake.
For instance, if you're a mobile welder, you might need to go for a powerful, yet light machine that can run on different power outputs.
If you use your machine for DIYs at home, a slightly heavy, yet cheaper model, could suit you well.
Most heavy-duty welders, however, are not portable due to their huge sizes.
Also, look for the quality of the parts used to make the machine before making a purchase. Portable welders should have minimal plastic and movable parts.
Metal thickness and MIG cord sizes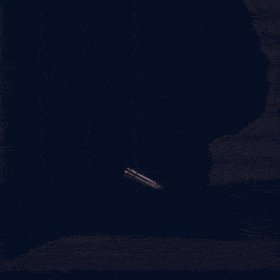 The type and thickness of the metal you want to weld will determine the type and thickness of the cords you will use for the job. As a rule of thumb, the cord should be the same type as the metal you seek to weld.
For instance, when welding stainless steel, you should use a stainless steel electrode cord for the job. Also, the thicker the metal, the thicker the MIG cord you should use and vice versa.
Let's take a closer look…
The best MIG welders out there will offer a combination of features in terms of performance, price, ease of use, speed, power options, and so on.
In this article, we've ranked the top ten welders after considering all these factors and more. Take a look at the wide range of features in each and choose which one will work best for you.
Hands-On Reviews Of The Top Ten MIG Welders
THE WINNERS
Summary
As already noted in this post, MIG welding is a popular kind of welding, especially for newbies since it's much easier to learn compared to other forms such as TIG welding.
That being said…
MIG welders build up spatter and slug on the gun especially when using flux cored wires. As a result, they're also thought of as a dirtier type of welding.
To expand the lifespan of your appliance and maintain good performance, it's critical you carry out frequent and proper maintenance on your welder.
Take your time in this section to learn all the basics of caring for your MIG welder.
How does a MIG welder work?
MIG or Metal Inert Gas welding is a process that consists of automatically feeding a wire electrode from a spool to the torch. The electrode wire is normally made of the same material as the metal being welded.
The weld occurs inside an envelope of a shielding gas – either pure CO2, pure argon, or a mixture of the two. The electrode conducts current from a standard power supply source and creates an arc on contact with the workpiece. The arc melts the wire into the joint, producing a fast, clean, and high-strength weld.
The process is easy and is currently the standard for welding mild steel in most industrial plants.
There is a special wire known as flux core which can be used to weld with a MIG welder without the need for a shielding gas. This process, nevertheless, leaves a lot of splatter that will need to be scraped off.
Now…
Expert Tips on How to get the most out of a MIG welding machine
Check your shielding gas regularly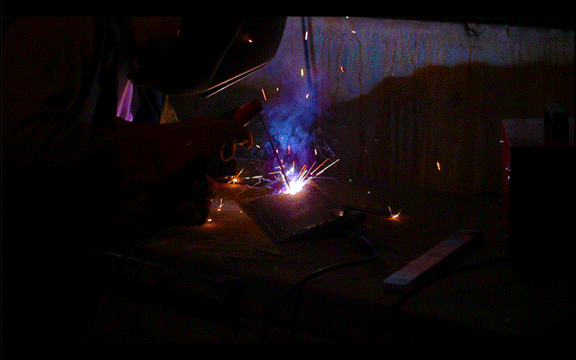 To produce clean, crisp welds, your weld puddle has to be purified as it's being created. This job is done by the shielding gas. So, ensure you have an adequate amount of this essential ingredient to produce clean welds. The required amount can be different depending on the environment in which you are working in, as well as the surface of the workpiece.
For instance…
Avoid areas with direct moving air such as windy places or working next to a fan. For versatility, we recommend choosing a welder that can handle both flux core cords and shielding gas.
Nonetheless…
Welding with a shielding gas is the best way to ensure little to no clean up after welding.
It is understandable that sometimes, it is difficult to make the work area sparkling clean before welding. Still, you should always try to remove any traces of grease, rust, or coatings such as paint if you want a strong and clean outcome.
An easy way to prep your workstation before and after welding is using a wire wheel on an electric angle grinder to remove any coatings or rust.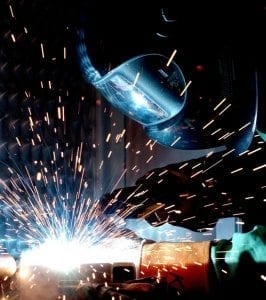 Before using your new welder, you need to ensure it's set up correctly. Otherwise, you might ruin your valuable project materials. Generally, the best way is finding a metal of the same gauge as your workpiece and practicing on it till you're satisfied.
Another trick is…
Listening to the sound of the arc during welding. It should sound like "crackling bacon" with minimal popping and spitting sounds. Also, make sure the bead is flat instead of raised. When raised, you will need to either turn the feeding speed down or turn up the voltage (heat). This is a common error, especially for beginners.
If you notice your welder is still doing a poor or inconsistent job even after ensuring everything else works correctly, there's a chance your poor ground is the culprit. Besides having a clean work surface, you also need a clean surface for proper grounding.
A good tip is to weld a piece of metal like a screw on your workpiece to create a continuous ground – try it, it works!
Invest in an auto-dimming helmet
Traditionally, welders were in the habit of using static darkness welding helmets. These are fine if you're working in a well-lit area, or when you don't mind the constant flicking of your helmet each time you want to make an arc.
Thanks to technological advancements, however, you don't need to go through these hardships. You can invest in an affordable auto dimming welding helmet that will allow you to see what you're doing before, after, and during the weld.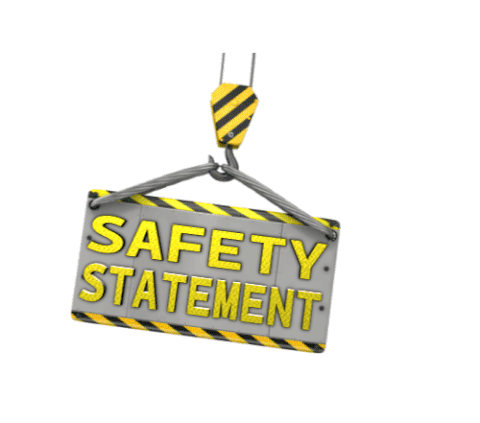 It goes without saying, there are a lot of hazards while welding and even though most are obvious, some can get neglected easily. To stay on the safe side, invest in the proper attire, including jackets, leather work boots, gloves, long pants etc. These can save you from accidents such as severe burns.
Lastly, ensure the workstation is secure by keeping the ventilation open, removing flammable objects, covering open electric wires, and securing the ground.
As a last pro tip, you would be surprised how many more friends you will make after purchasing one of these bad boys. So, when everything is set up and working correctly, it would be a good idea not to let your neighbors know you own a MIG welder.
Otherwise, they'll start coming by with all kinds of requests and designs for you to work on "together". Taking up your time and money.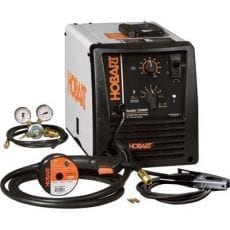 Best of the best
Hobart Handler 210 MVP MIG Welder
Ever hear the saying, "A good welder can weld anything from the crack of dawn to a broken heart." Not without the best mig welder they can't.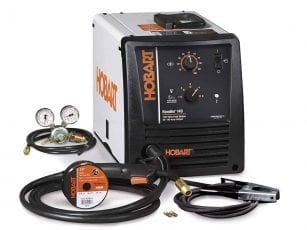 Most Buying
Hobart 500559 Handler 140 MIG Welder 115V
Ever hear the saying, "A good welder can weld anything from the crack of dawn to a broken heart." Not without the best mig welder they can't.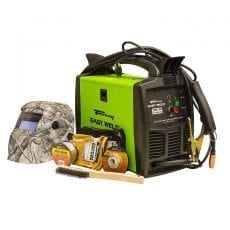 Best for the money
Forney Easy Weld 29901
Ever hear the saying, "A good welder can weld anything from the crack of dawn to a broken heart." Not without the best mig welder they can't.