How to Use Drill Bits
There are many ways to use drill bits, however, the most common uses are with hand-held drills, or drill presses. Handheld drills are the most commonly used tool to drill into things, however, some materials are dangerous to drill into with a handheld drill, so a press must be used for safety reasons.
Drill presses are often used to drill into items of high difficulty or when high precision is required.
Did you know handheld drills and drill presses have something in common?
They hold the drill bit in by the centralized grasping section called the chuck. As drills work on rotation, drill bits need to be central and accurately attached to ensure there is no misbalancing of the drill bit.
Drill bit shanks are almost always round or hexagon (often referred to as hex) shapes, and are designed to grip into the chuck without any unwanted spinning. Cylindrical shanks center more precisely than hex shanks. However, hex shanks are less likely to lose grip inside the chuck, making them far better for drilling hard material.
Before you commence drilling, you must ensure the drill bit is completely secured tightly in the chuck. If your bit is not secured tightly enough, or if it not fitted straight, the drill bit may break very quickly. Test the straightness of the drill bit by running it momentarily before attempting to drill your material.
Depending on the material you're cutting into, you may be required to use some form of lubricant to ensure the drill bit does not get dull too quickly. It also ensures the material does not overheat and warp, or even burn.
You can use cutting oil or rouge when drilling into metal, which will lubricate the bit and the material. If you're drilling and nothing happens, it could mean you're using the wrong bit for the job, or your drill bit is blunt.
TIP: A great skill to learn is how to sharpen your own drill bits, as this will save you a lot of money.

Types and Forms of Drill Bits
To perform your drilling task correctly, you must use the correct type of drill bit designed for the material. You should also always use sharp drill bits, and the safest drilling machine for the job. Whether you're drilling a hole through timber to hand a picture, or drilling through hardened steel, the quality and condition of your drill bits will make a big difference in the result of the job.
The types of drill bits vary vastly. There are basic types and forms of drill bits that every home handyman should have in their toolbox. For basic around the home jobs, a set of high speed steel and timber drill bits, as well as some masonry bits will be a good place to start for emergency repairs or small jobs in the home.
For next level home improvements involving more specific materials, it's a good idea to have a few other types of drill bits on hand before you begin, depending on the materials you may need to drill into.
High quality drill bits should be used. But be sure to take care of them–they can be very expensive to replace! Ensure you have a place where they can be stored away from other tools so they don't become damaged. Leaving your expensive drill bits to roll loosely in your toolbox is a great way to damage the cutting tips of your bits.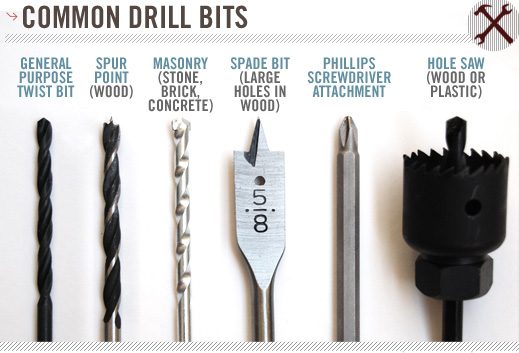 Twist bits are the most popular type of drill bits used.  The tip features sharp edges that cut through the materials and lengthways spirals remove debris from the hole. Twist bits are used on everything from timber and metals to plastic and other similar materials.
Twist bits are usually made from high speed steel or carbon steel, but can also be made of other materials. They can even be coated with materials like titanium combinations, cobalt, and diamonds.
Masonry bits are specifically designed for drilling into bricks, blocks, stone, tiles, and concrete. The tip is usually made by bonding tungsten carbide to a spiraled steel shaft. Some masonry drills use a hard-wearing silicon bronze alloy instead of tungsten, called durium. It's common to use masonry bits with a hammer drill or using a standard handheld drill.
Spur point bits are also known as wood bits or dowel bits. They usually have a pointed piece in the center with raised spurs to keep the bit straight. This style is designed to cut very clean and fast through timber. They're perfect for drilling dowel holes.
Bullet drills are like spur point bits, but they feature a central point with two spurs. Bullet pilot bits can be used for metal, timber, and plastics.
Countersink bits are used to form cone-shaped recesses in materials specifically for countersinking screws. They're normally used on soft materials like timber and plastics. They're designed to create a flat surface after fixing.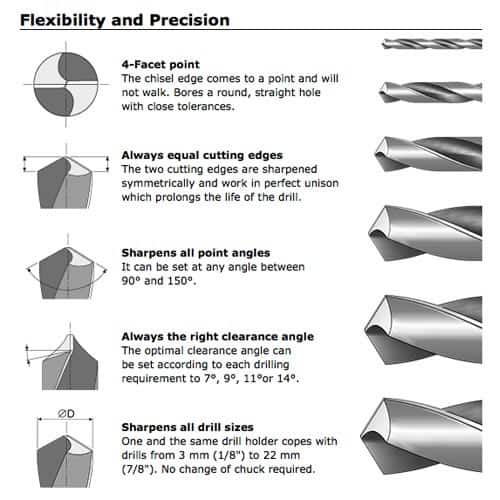 Countersink with clearance drill
Countersink with clearance drill combination bits drills a clearance hole then countersinks it in one simple process. As you can imagine, they're a great tool if you have a large number of holes to drill and countersink in one project.
A tile bit is specifically for boring through glass and ceramic tiles. These bits usually have a tungsten carbide tip. Lubricant, such as turpentine, should be used to keep the tip cool.
Intended for drilling large holes, these bits feature a sharp point and two sharpened blades each side.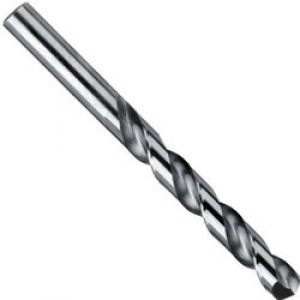 Hole saws are used for drilling large diameter holes in wood or plastic. Hole saws are also available in combination versions which can be altered to suit each specific job.
Forstner Bits are used to create holes with a flat bottom, for fixing accessories like kitchen cupboard hinges.
Wood auger bits are perfect for drilling deep holes in timber that need a large-diameter. This bit is designed to cut clean deep, flat-bottomed holes. These bits have a very powerful pulling action and are not suitable for use in handheld drills.
Screwdriver bits are designed to fit in drills to use instead of a handheld manual screwdriver. They are fitted with a hex head to prevent slipping and offer a great alternative to screwdrivers when you have a lot of screwing to perform.
Materials and Coatings
Drill bits come made with many different types of materials and some have special coatings. Each material and coating has a specific purpose based on the material it is required to drill into.
Polycrystalline diamond (PCD) drill bits consist either of a layer of diamond particles bonded with carbide, a diamond core of the drill bit or a combination of the two. Diamond bits can be used on the most abrasive and solid materials on earth.
Diamond drill bits are normally used for the purpose of grinding away material on a micro-level. They are perfect for drilling into glass, stone, concrete, and are also used commonly in jewelry making. They can be used for drilling through other materials like porcelain, marble, fiberglass, shell, bone or fossils, and are very commonly used in automotive and aerospace industries for their durability.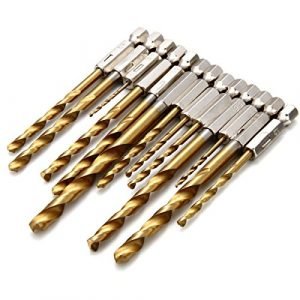 Cobalt drill bits are excellent for drilling through hard metals like stainless steel or cast iron, however are often used for softer materials because of their durability and longer life.  Cobalt drill bits are made with 5 to 8 percent cobalt and are designed to increase steel strength and give it a better heat resistance.
Cobalt and steel alloys are very different to a cobalt-coated drill bit as well. On cobalt-coated drill bits, the coating wears out very quickly and is not intended for excessive use, whereas a steel and cobalt alloy drill bit will have a far longer lifespan.
Titanium bits are generally high-speed steel tips coated in a formulation of titanium nitride. They feature very high surface hardness and are very resistant to corrosion.  There are a number of different grades of titanium tips and are sued specifically for drilling holes in stainless steel.
Carbide drill bits (or tungsten carbide) are special tips bonded to hardened steel bits, usually made for drilling hard timbers or thin metals. They have the ability to dispel heat rapidly, and will hold an edge far longer than other drill bits. Although very strong for drilling, carbide tipped bits are brittle and can chip if they are not looked after correctly.
Design and Shape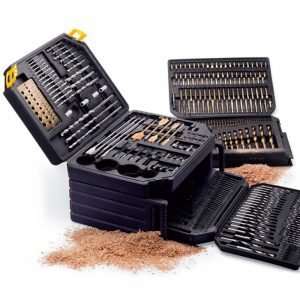 The design and shape of your drill bit will also depend on the material you intend on drilling into. There are certain main characteristics that make each different drill bit perfect for each job.
The point angle is determined by the material the bit will be operating in. Harder materials require a larger point angle, and softer materials require a sharper angle. Most common drill bits have a point angle of 118° Standard.
The spiral in the drill bit controls the rate of chip removal. A fast spiral removes a large volume of chips, whereas low spiral drill bits help to prevent clogging.
The lip angle determines the amount of support provided to the cutting edge. A greater lip angle will cause the bit to cut more aggressively.
The length of a bit determines how deep a hole can be drilled. The longer the drill bit, the more chance it has of breaking under pressure. Shorter bits are far more accurate and are better in tight spaces.
Purposes
Drill bits have many different purposes, and for each type of material you plan on drilling into or through, there is a different drill bit. Choosing the right drill bit for the job is easy if you know what you are looking for.
Drilling into metal requires some strong materials in the drill bit construction, and unfortunately, this makes drill bits for metals more expensive.
Regular drill bits won't bore through steel and heavy-duty tough drill bits will be required. The two main types of drill bits for drilling through metal are titanium and cobalt.
Titanium bits are generally high-speed steel tips coated in a formulation of titanium nitride and carbide drill bits have special tungsten carbide tips bonded to the hardened steel bits.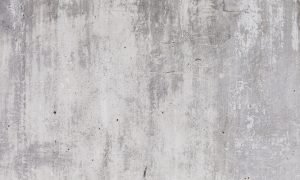 Drill bits for drilling through concrete are known as masonry bits. Masonry bits are not only perfect for drilling through concrete but are excellent for brick and stone. They have tungsten carbide tips that are larger than the shaft to ensure their strength is superior and to make sure when the shaft reaches the hole it fits straight in.
Masonry bits with a durium or carbide tips are often used for hammer drills and are far more effective. They also penetrate these types of surfaces quicker. A lower speed is important when drilling through concrete as it is very easy to overheat the drill bit.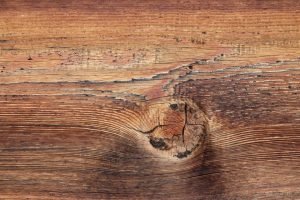 There are a number of specific drill bits that can be used on wood and the list is long for the size of the hole you can drill, however, the hardiness of the timber will make a difference to what bit will be best for the job.
For softer timbers, almost any drill bit will work, however when you are drilling through very hard timbers, tungsten carbide tips are the best option to ensure a clean and fast hole.
Depending on the size of the hole you wish to drill you can use a range of different drill bits to achieve the desired result. Standard HSS twist bits are used for small to medium holes, spur point bits or wood / dowel bits, spade bits, hole saws, step bits and countersunk bits are all used commonly with wood.
Spade Bits are great for fast drilling through however they can create splinters if you apply too much weight. Lip and Spur Bits are another common options for drilling timber.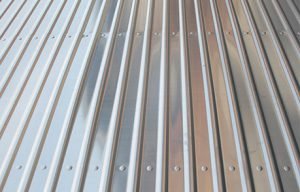 Cobalt drill bits are one of the best materials to use for drilling into aluminum because they are very hard and disperse heat fast.
They usually have a long shelf-life with aluminum as well, because they are so hard. They also have a high corrosion resistance and stay sharp for a longer time.
Drill bits for ceramic tiles
Ceramic tiles are easily broken, so drilling through them is a risky job. Using the correct drill bit is extremely important when drilling through ceramic as even the smallest amount of pressure in the wrong direction can be costly. The correct type of the bit at the right speed and pressure will ensure the job doesn't end up being costlier in repairs than the renovation costs to begin with.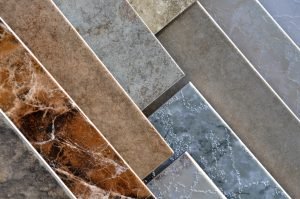 Drill bits with diamond or tungsten carbide tips are the best types of drill bits for cutting through tiles.  Diamond bits consist either of a layer of diamond particles bonded with carbide, or a diamond core of the bit, and carbide bits have special tungsten carbide tips bonded to hardened steel.
They are designed to cut through the tile utilizing a cone-shaped bit to create the hole. These types of drill bits need to be used at low speed, and diamond tips specifically need to be cooled to prevent them from heating up, to avoid tile breakages. Diamond tip drill bits are more expensive but last much longer than other bits.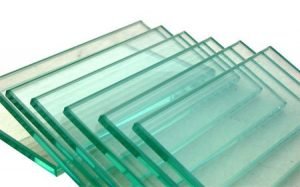 There are two main types of drill bits used for glass, and they are diamond tip bits, and spear head bits.
Spear Head Bits are constructed using tungsten carbide and are similar to ceramic tile bits. It is very difficult to successfully drill through glass, and if you use the wrong tips, there is no doubt the glass will break. Drilling through glass requires a lot of patience and a very steady hand.
Drilling should be at low to medium speeds, and lubrication and cooling should be used. Water is the best thing to do this. Guides must be used on glass to ensure the drill bit does not slide about.
Diamond Tipped bits have a limited lifespan when drilling glass and would normally be the second choice for drilling into glass.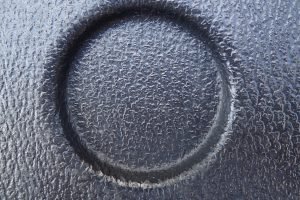 Drilling into plastic can be done with many types of drill bits, and as plastic has many different forms, solidity and thicknesses, it can be difficult to know which one will do the best job. The most difficult part about cutting through plastic is the heat resistance factor.
If your drill bit gets too hot it can burn or melt the plastic. Hardened stainless steel bits tend to stay hot for longer and gather more heat which will melt the plastic, so using other types of tips is a far better option.
Lip and spur Bits are used for drilling soft plastic and are less likely to cause melting of the edges from friction.  Hole Saws are the best bet for drilling larger holes in plastic, there are a number of products available to use on both timber and soft plastics.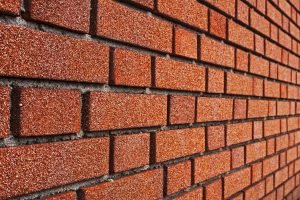 The two types of drill bits used for masonry are tungsten carbide and diamond tip bits.
Tungsten carbide masonry drill bits will easily drill holes in concrete and stone, along with brick and breeze blocks. They have the ability to dispel heat rapidly and will hold an edge far longer than other drill bits.
Although very strong for drilling carbide tipped bits are brittle and can chip if they are not looked after correctly.
Masonry bits are not only perfect for drilling through concrete but are excellent for brick and stone. They have tungsten carbide tips that are larger than the shaft to ensure their strength is superior and to make sure when the shaft reaches the hole, it fits straight in.
Safety Tips
Power drills are handy tools; however, they come with risks due to the fast rotation requirements. Power drills use electricity which creates hazards if not used correctly and safely.
Power drills can deliver strong vibrations, especially at high torque, and in hammer functions and also reach high temperatures caused by friction. Always wear safety gloves to prevent burns and to reduce the impact on hands.
Using power drills can create flying hazards like metal and timber shavings. Always wear safety protection goggles or glasses when drilling to prevent damage to your eyes.
Wear protective clothing to protect yourself while working with drills. Avoid clothing that can get tangled, avoid jewelry and keep long hair controlled.
Turn Off the Drill before Changing Bits
Never change your drill bits when the power cord is connected to the supply. Accidental button pressing can cause serious injury.
Ensure that the Chuck is Tight Before Using the Drill
Your drill's chuck must be tight before using the drill. Failing to tighten the chuck properly can cause drill bits to disengage and cause harm.
Use the Correct Drill Bit for Every Job
Using the correct drill bit will prevent the excessive force. Using excessive force when drilling can cause bits to break and will damage your power drill.
Some other tips for safe drilling are to secure you work materials before drilling, use a drill stand where possible, use a center punch to start holes and use sharp drill bits.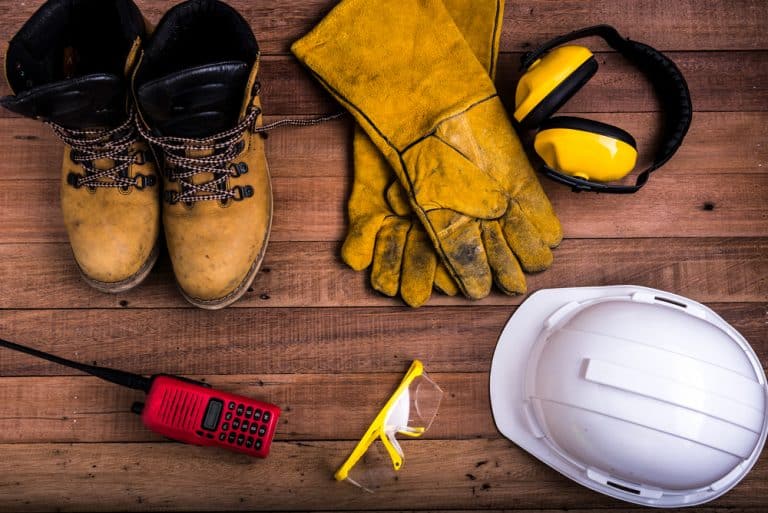 What Are The Best Drill Bits For You?
When it comes to choosing the right drill bits for the job you are about to take on, the key factors to achieving the best result are simple.
Choose a quality brand or a name you can trust. Judge drill bits based on their price, but research them first, to find out where they are made, and what quality materials are used.
A safe bet is to buy from some reputable American manufacturers' like Viking or Drill Hog. A lot of American owned companies may still manufacture their products in Brazil or China using inferior metals, so look into the product if you want quality.
If you need average drills for general purpose home maintenance, there are many different brands that offer great quality and value for money.
If you intend on using your drill bits for something a little more professional then expect to spend more money up front, to save money in the long run.
For either of the above situations, we've found the perfect choice for you.
Check it out: