The 30-Second Review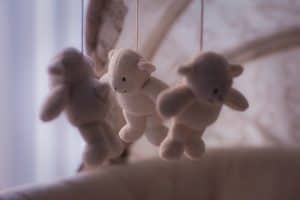 You want your little bambino to have the safest, most comfortable place to sleep. Naps and overnight slumber are important for babies' growth and health.
Not to mention parents' sanity.
Safety is the most important factor to consider when investigating cribs. Also, you'll want to think about where you plan to put the crib, how you plan to use it, how long you plan to use it, how important its appearance is, what features are included, and more.
What is the bottom line?
Our reviews of different crib models hopefully will help you wade through the sea of sizes, shapes, and styles to find what you really need. No matter how much you're willing to pay, you can always find something fitting for its future diaper-clad inhabitant.
Welcome to the World of Cribs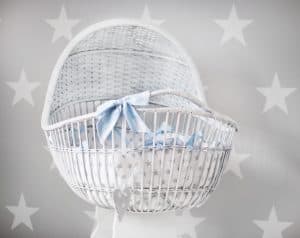 You might ask, "Why does my baby even need a crib?"
Members of older, less affluent generations often grumble their little tykes (i.e., you, your parents, your grandparents) slept in a basket, a blanket-lined cardboard box, or even a dresser drawer and were just fine.
Indeed, earlier generations and immigrants often needed to resort to makeshift containers to hold their sleeping babes.
And, yes, they did turn out just fine.
But do you really want to put your baby in a cardboard box?
Considering you're reading a review of the best cribs available, I think it's safe to say you don't.
Today, many parents might not put their baby to bed in a crib right away. In fact, parents often (but not always) elect to have their newborns sleep in bassinets or co-sleepers near them.
This early sleeping arrangement is convenient because a young baby wakes up every few hours for feedings. After a couple of months (or maybe longer), when the infant sleeps in longer stretches, parents might move the baby to a crib.
But that's just part of the story…
As your little munchkin grows from infanthood to young toddlerhood, he or she will need more room to stretch out and, eventually, roll and crawl.
A crib gives the baby a lot more space to move and execute these activities safely–before falling asleep, while asleep, and right after waking up–than a bassinet or co-sleeper does.
If the crib has an adjustable mattress height (more on that feature under the section, "Different Types of Cribs" below). Depending on your child's weight, height, and climbing abilities, you might be able to use the crib (with modifications) until he or she is even four or five years old.
Have a Little Houdini on your hands?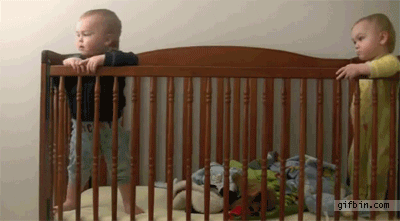 If your baby loves to climb and develops into an escape artist, you'll need to move him or her out of the crib due to safety concerns. However, in most cases, parents often transition their children into a toddler- or twin-size bed around the age of two to three years regardless of their offspring's climbing abilities.
Some kids just want to move to a "big boy/girl" bed and are ready, while others may have no choice if a younger sibling is on the way.
But before we get ahead of ourselves, let's look at what we're dealing with.
Different Types of Cribs
Especially for new parents, we understand it's not easy to anticipate what kind of crib will best suit you and your baby's future needs.
Here's what we suggest:
Start by thinking about or even writing down a list of factors to narrow down the field.
How large is the space where you plan to set up the crib?
Do you want to be able to move it easily?
Do you want a piece of furniture (which a crib is!) which can convert into a bed where your kid can sleep for a few more years?
Do you need a crib with other functionalities (e.g., storage space, changing table)?
How much are you willing to spend?
Thinking about these things in advance can eliminate a lot of stress in the future! But, what does this mean for you?
Deciding what kind of crib you want marks the first step in choosing one. Different types of cribs can certainly accommodate answers to all of the above questions.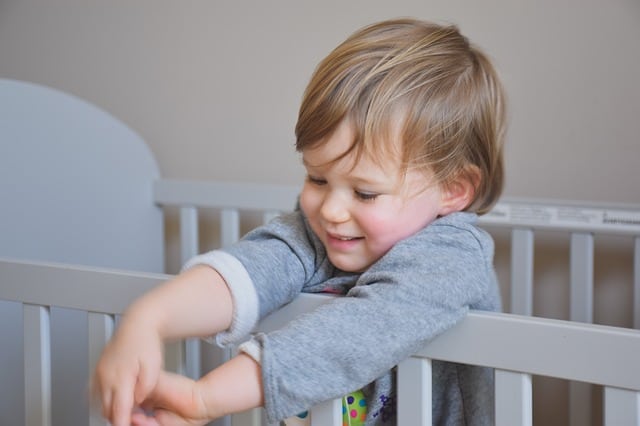 From plain to fancy:
Standard cribs: this no-frills model serves its purpose–providing a safe place for the baby to sleep–and nothing else. A standard crib doesn't fold up or have bottom drawers or other functional elements (e.g., changing table). For all basic intents and purposes, standard cribs are fine and usually the most economical.
Travel: collapsible and convenient, travel cribs fold and pack up easily for families traveling with a baby. Unlike standard cribs, travel cribs usually are made of soft materials (i.e., mesh, foam and cloth) assembled on a metal frame. The term "playpen" fell out of favor, but today's travel cribs are often called "Pack n' Plays" (Graco) or play yards babies can nap in.
Portable: unlike travel cribs, portable cribs usually are constructed with hard materials like wood. Nonetheless, portable cribs fold up for easy transport and storage. Smaller than standard cribs, portable cribs are great for small apartments or grandparents' homes. During travels, t also might provide more peace of mind, safety, and familiarity than a crib borrowed from the hotel would.
Convertible: this versatile model can transform from a crib to a toddler bed (or daybed) and possibly to a full-size or even double bed! Many kids outgrow their cribs by 24 months. Therefore, what better way is there to reap more from your investment than to convert the crib into a bed your toddler or young child can use for more years? Also, the emotional transition of moving from an enclosed crib to a more open "big kid" bed can be eased by the intermediate step of a small toddler bed created simply by modifying the crib's structure.
Multifunctional: the workhorse of all models, the multifunctional crib is more than just a nest for your little chick to rest. It also provides a place to store clothing (e.g., drawers, shelves) and/or a diaper station (e.g., a changing table).
One last thing to mention on this subject…
Both convertible and multifunctional cribs are more expensive than standard cribs, but you're getting more features for your money.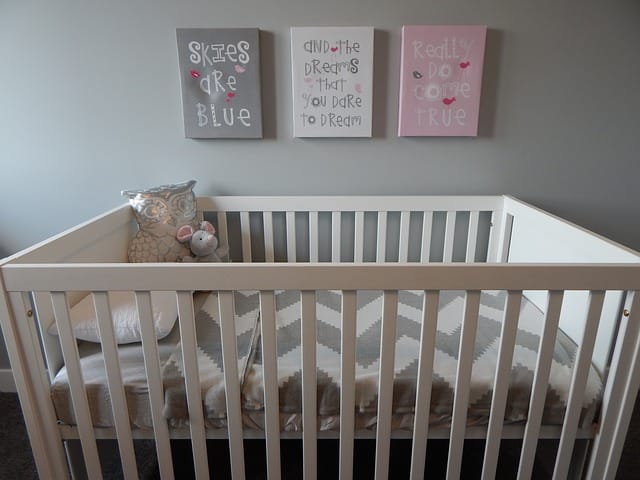 Speaking of Features: What to Look for in the Best Baby Cribs
Now that you've learned about and maybe even decided on what type of crib you'd like to purchase, consider their many features and qualities to help you determine your final choice.
Look closely at the following factors when investigating different models:
Construction: Be sure to inspect the crib's overall structure. How well it is put (and holds) together, plus the type of wood and metal used affects the overall quality of construction.

You'll want a sturdy frame with one or more stabilizer bars (metal rods fastened to both end boards under the crib) to stabilize the frame. The crib shouldn't rattle or feel loose when shaken if it has stabilizer bars. shake the crib slightly to see if the frame rattles or is loose.
Check the side slats. According to the S. Consumer Product Safety Commission (CPSC), there can be "no more than 2 3/8 inches between crib slats so a baby's body cannot fit through the slats. If a soda can fits easily through the slats on a crib, the spaces between the slats are too wide. Also, each slat should be tightly secured to railings and not rotate or move.
How are the mattress supports designed? Is it a metal frame suspended on stiff springs? Or a one-piece board? Or metal hangers screwed into a wooden frame to support a spring-wire grid frame? Or a grid of wood slats? In any case, you'll want a strong mattress support that can withstand a bouncing baby (or jumping toddler).

Versatility in mattress heights: As your baby grows, rolls, crawls, sits up, and pulls up to a standing position, you'll need to lower the crib mattress. As soon as the child reaches a new stage of mobility and height, adjust the mattress support to its lowest height. This should prevent the tot from rolling or falling out of the crib.
Standard cribs have at least two mattress-height positions, but some have even three or four. Check to see the distance between the top of the crib rail and the mattress support in its lowest position is at least 26 inches.
Versatility in design/use (for convertible models): The convertible crib begins life with your baby as a basic crib with four sides. As your little one grows and changes shapes, so does the convertible crib!
If you encounter any one or a combination of these scenarios:
you've moved down the mattress support to the lowest position,
your child has grown too large for the crib,
your child keeps trying to climb out of the crib, or
your child indicates he or she wants to "graduate" from the crib by refusing to sleep there,
you can convert it to a toddler bed. Problem solved! Simply remove the front side and replace it with a toddler rail (usually included). The toddler rail makes the bed partially open on one side–not enclosed like a crib.
This gives your toddler some independence but prevents him or her from rolling out of bed. When your budding "big kid" is ready for a daybed, remove that partial rail. Some models even convert into a full-size bed for the "tween" and teenage years, using the back and front sides as a headboard and footboard.
Convenience in use: Which would be more comfortable for you, a crib with a low profile (i.e., have short legs) or a medium-to-high profile (i.e. have long legs)?
Short parents may prefer a low-profile crib for ease in laying down and picking up a baby. On the other hand, we've heard of taller parents complaining of backaches from constantly bending over low—thus, they prefer medium or high-profile cribs.
Also, if you plan to move the crib around, you may want a model with wheels.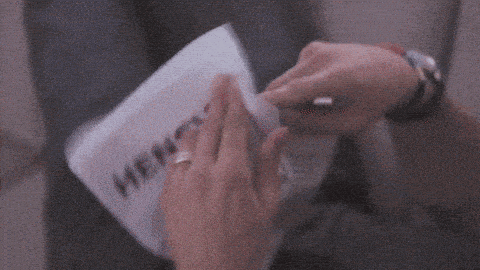 Convenience in assembly: Excited by their shiny new purchases, sometimes eager new parents forget when they get the crib home, they still have to put it together!
Check to make sure your model includes assembly instructions, required parts, and special tools. Most models do, but it doesn't hurt to check before clicking "purchase".
Read and follow directions closely while assembling the crib; you don't want to miss a step or do something incorrectly and accidentally hurt your baby.
Style: Do you want the crib to fit in with existing room décor? Do you already have a particular look in mind? Cribs come in all different styles, from utilitarian plain frames to elegant luxury designs.
Cost: How much did you budget to spend on the crib? Is this a gift from friends and family members or are you purchasing it yourself? You can find a crib for under $200, but models with more "bells and whistles" (i.e. convertible, multifunctional, luxury, etc.) or custom models can cost upwards of a few hundred dollars or more.
Deal-breakers: What to Avoid in a Crib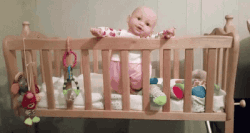 Now that you know what features and qualities to look for in a crib, there are conditions you should not find in a crib made after June 28, 2011, when the CPSC issued more stringent safety regulations to manufacturers. By law, a crib's production date must be printed on the crib itself as well as its shipping carton. Older crib models might not meet current safety standards or have weakened wood and hardware due to wear and tear.
Sure, you can save money by using a hand-me-down model or snagging a used crib at a yard sale.
But that's just part of the story…
Any great bargain you find or any amount of money you save, though, may not be worth the risk of having your precious tot snoozing in a potentially (and probably, if the crib is over 8 years old) unsafe crib.
For your peace of mind, be on guard for the following red flags:
Slats with gaps wider than 2 3/8 inches apart: your baby's head can get stuck between slats with wider gaps.
Corner posts or finials taller than 1/16 of an inch high or less than 16 inches high: your child can snag his or her clothing on a corner post. If the post is taller than 16 inches high, the tot can't reach the top; if the post is shorter than 1/16 of an inch, pajamas can get caught on it.
Cut-outs or openings: for decoration, manufacturers used to cut out little windows shaped like cute animals or characters in the headboard and/or footboard. Unfortunately, these openings led to little arms and legs getting caught in them.
Holes larger than 1/4 inch: this applies primarily to travel cribs made from soft materials like mesh. Any holes should be smaller than the tiny buttons on a baby's clothing. The mesh, which needs to be securely attached to the crib's frame everywhere, should not have any tears, rips, or loose threads.
Drop-side cribs: before the CPSC recalled and ultimately banned cribs with drop sides (i.e., could be lowered and then raised to facilitate putting in or taking out a child) in 2010, 32 infants and toddlers died as a result of getting caught in the gap between the mattress and drop-side and suffocating.
Recalled models: obviously steer away from recalled crib models! To be really safe, we recommend researching each manufacturer's recall history as well as researching the brand's track record in safety and quality.
Whew! We've presented a lot of information, but hopefully, we haven't overwhelmed you. In the next section, we did some legwork and broke down research we discovered about ten top baby cribs.
How Did Each Of The Baby Cribs Perform In Our Testing?