Current technology has brought us various ways of making the experience of owning a vehicle more pleasurable--some practical and some for a touch of luxury. Whether you're looking at upgrading the stereo that came with your car or you simply crave more advanced features like a Bluetooth connection or a touch screen, this list should point you in the right direction of the best double DIN head unit.
How We Made Our Choices
Appearance and ease of use are two obvious things to look for in a double din head unit. Another important factor is the sound quality--itself a potential minefield of subjective and varying views. Some buyers will be planning to install these units themselves while others prefer to leave it to others, so ease of installation may be a high priority.
Our research digs deep into the personal preferences and needs of a variety of consumers and considers their own after-purchase reviews, whether they are audiophiles who demand the best sound or drivers interested in the very latest smart device connections.
We tested these head units using the top-ranked sound system from our 6x9 speaker reviews. If you want to upgrade your speakers and really get the most out of your new double din head unit, be sure to check out our reviews so you don't make a costly mistake when choosing the best system.
Buyer's Guide
What To Look For When Shopping For The Best Double DIN Head Unit
Size Matters 

If you're not familiar with the world of single and double DIN head units, you may want to know how the two differ, and how much of an improvement the double unit holds over a single. Let's clarify these points.
Single and double are the two standard sizes you'll come across when looking to purchase a new audio system.
The difference is the height. The double DIN unit being twice as high as its smaller forebearer, the single DIN. This extra height is generally more desirable as it affords the user more screen space. That means more information can be displayed in a clean, uncluttered manner. Although not all units make such use of this extra space.
Some systems use this extra space to provide a larger button and control knob layout. So, even though the system is larger in size, that doesn't necessarily you'll be getting more screen space. Something to keep in mind if that's important to you.
Size Requirements
The size factor is obviously important when looking at buying a new unit. A faceplate of 180 millimeters x 50 millimeters (7 inches x 2 inches) will indicate a single DIN head unit. Whereas, a double DIN head unit has a doubled height, measuring 180 millimeters x 100 millimeters (7 inches x 4 inches).
In terms of upgrading or replacing a head unit there's a basic rule of thumb:
A double DIN head unit can be replaced with either a single or another double DIN unit. However, a single DIN unit can only be replaced with only another single.
Features and Tips
These units are so feature-packed it may be worth considering just which features you'll need and which you may not. Auxiliary inputs, USB, and SD card slots are great for streaming your favorite music or making a hands-free call from your smartphone and other devices.
Although it may seem like an unnecessary luxury to some, the ability to play DVD's could be a godsend for others who frequently transport children on long trips.
Popular ways of storing your music and movies include SD Cards and USB sticks. Though streaming from a smart device is gaining ground rapidly. If you're going to rely on such a playback system a closer look into the inputs and outputs of the head unit is recommended. You'll want to make sure the double DIN head unit you choose allows for such connectivity.
Practical and luxury features should always mix well with an ideal system and hopefully make a compelling case for purchase. GPS navigation is a high priority for some drivers, though this requirement can also be dealt with by using smartphone apps such as Google Maps. One of the units reviewed here does offer GPS but, don't automatically assume all the units will have such a feature. Generally, this article deals with systems offering features such as Bluetooth calling, onboard cameras, and media playback.
Smart Device Connectivity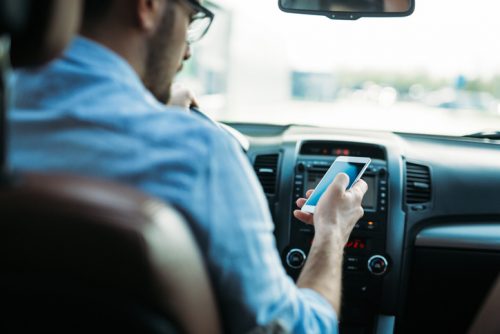 As we mentioned above, many people prefer to use their devices for streaming media and GPS. The ideal double DIN head units make it easy to connect your device. And many devices are now offering apps to make the connection even easier.
For Android and iOS, we found the following apps are leading the way.
Siri Eyes Free. This system, introduced in iOS 6.0 neatly links Siri on your iPhone to the onboard voice system of your vehicle, enabling music playback, text messaging, and other smartphone features on your vehicles audio system from your iPhone or iPad.
Siri Eyes Free simply requires a Bluetooth connection allowing it to work with any Bluetooth equipped head unit.
A step up from this is Apple's CarPlay system. Requiring a CarPlay compatible head unit, the user will basically have iOS running their unit display, benefiting from advanced Siri integration and voice control.
A growing number of apps are being added to the CarPlay compatibility list.
Android Auto. As with Apple CarPlay, the Android Auto system needs a compatible head unit. An Android device can then project its display onto this unit's touchscreen, delivering text messages, music, GPS map systems, and other data. It also delivers users access to the vehicle's sensors such as the steering wheel buttons.
Voice control can be utilized for safer driving, just as with Apple's Siri-based systems. Android Auto also has an expanding list of compatible apps, including Google Maps, Waze, Skype, Spotify, and WhatsApp.
Safety and On-board Help
A complaint cropping up constantly with a lot of these units is the "nag screen". The nag screen is a disclaimer message requiring the user to tap "Okay" and dismiss it at the start of each journey.  If enough complaints are made, the manufacturers may take action. However, it's worth investigating to see if the double DIN head unit you're interested in implements the nag screen, or has had it removed in a recent update should it concern you.
Additionally, onboard cameras have become very popular recently. This has resulted in many manufacturers incorporating cameras into their double DIN head unit systems. A unit with easy camera setup may possibly sway the opinion for more safety conscious drivers.