Portables are becoming increasingly popular and this one is no exception.
And when we say "portable", we really mean that. This YETI model has three options for carrying, which is really great. You have the standard carry handles, end handles, and the shoulder strap (which is detachable and adjustable).
The YETI Hopper TWO uses the HydroLok Zipper, one of the best waterproof ice chest zippers in the world.
What's great about this zipper is it opens very wide, allowing you enough room to use (and also clean) the inside of the YETI Hopper TWO.
There is 1.5-inch insulation, and the manufacturer claims the HydroLok Zipper adds to the overall insulation.
It uses the ColdCell rubber foam for insulation, allowing for movement with thermal retention, but there is no actual information on the retention time period.
According to the information we obtained, there are too many variables that go into actual ice retention, so the manufacturer simply claims this portable ice chest can last "for days".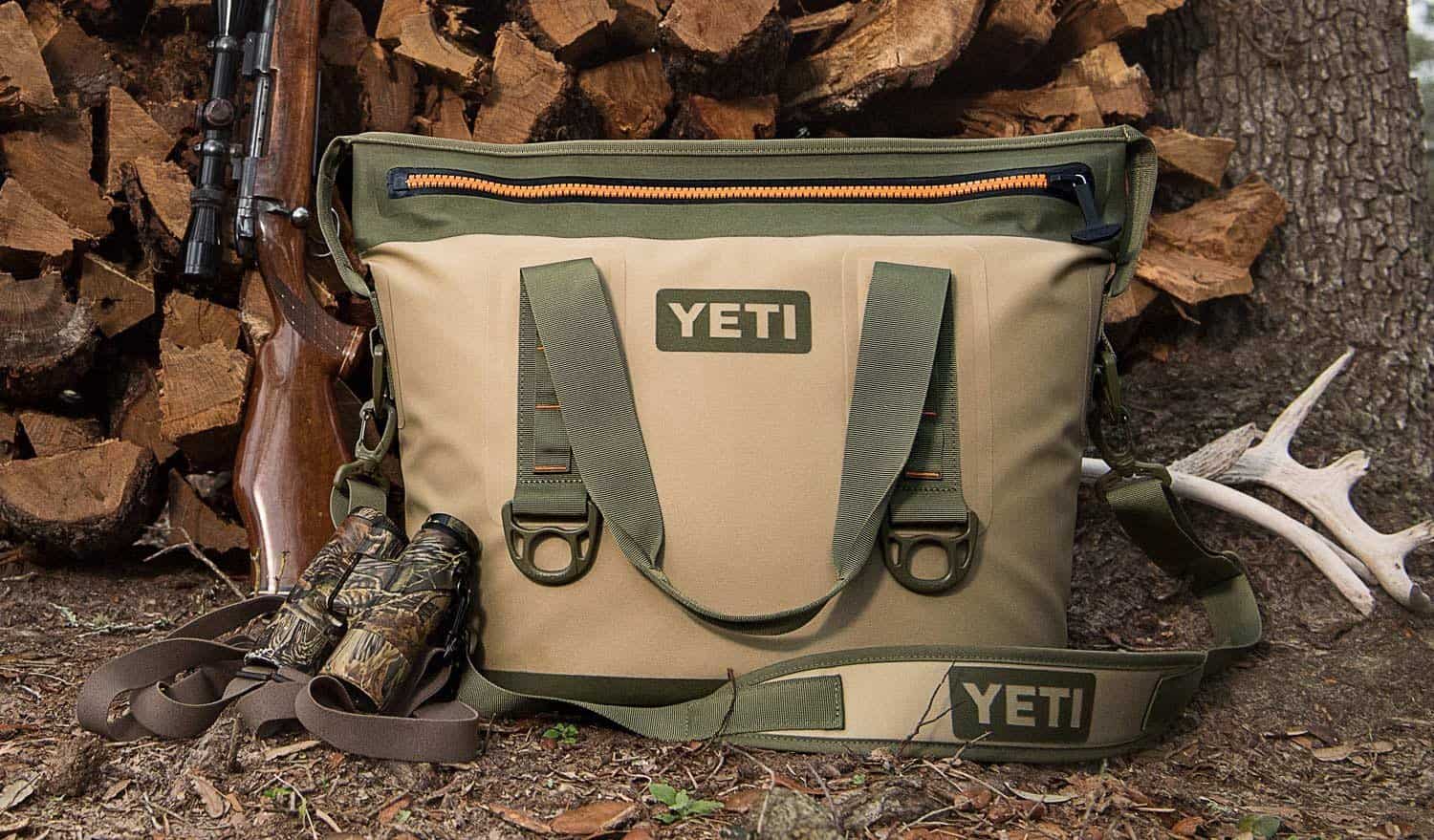 We conducted a couple of tests.
The results show the YETI Hopper TWO can retain ice for at least three whole days.
Here's some more info:
This ice chest is very durable, so you won't have to worry about that. It's simply built to last, and the manufacturer has done a really good job with the design and the material used.
It's made of "DryHide", high-density fabric that is not only waterproof, but also resistant to UV rays, punctures and mildew.
As far as the quality of build is concerned, you're covered.
The YETI Hopper TWO has a hitchpoint grid, a system allowing you to clip any item you want and carry it with the ice chest. This is great if you're a fishing enthusiast, needing a place to hang your fishing tools, or other pieces of outdoor equipment.
But there are some problems with it…
First of all, if you want a portable ice chest you can roll when half-full, count this one out - it takes up space because of the stiff materials used.
Another problem is the interior can only be accessed from one side, via the zipper.
So, there is no drain plug…
And finally, some users have complained the zipper is pretty hard to operate.
The YETI Hopper TWO is a fairly decent choice for shorter outings, but we're not sure whether it can be of great use for extended periods of time.
The manufacturer offers a 3-year warranty.
Features
22 x 10 x 16.5 inches; 4.4 pounds
DryHide body
HydroLok Zipper
ColdCell insulation
3 carrying options
hitchpoint grid