Does this happen to you?
Have you ever drifted off in a recliner, only to wake up with a giant drool stain under your cheek?
It's an embarrassing human trait that happens to the best of us—probably more often than we'd like to admit.
No way!
Yes way!!
Because of its stain resistant microfiber upholstery, you can soak up that puddle before anyone notices. Long gone are the days of drool pool stains!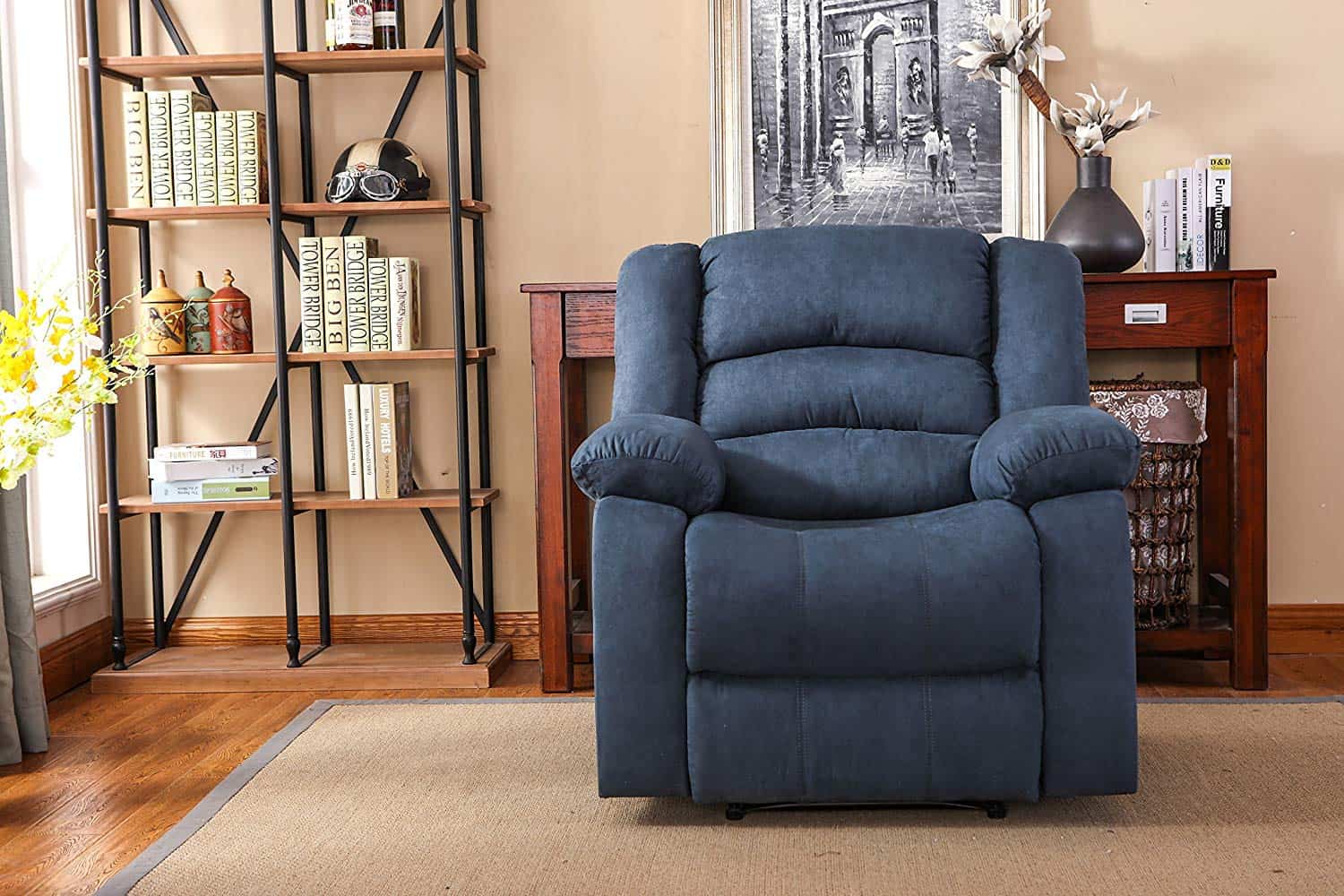 As if that's not enough
Owners of the Addison Recliner won't quit raving about how comfortable the "sleep position" angle and the plush, wide seat is for napping!!
And up to five different customers talked about how it was the perfect spot for either them or their loved one to spend their bedrest in after major surgery.
As it turns out,
The back on the Addison Recliner is a little short, but since it's considered a wall hugger recliner, it's perfect for any compact living spaces without compromising on comfort!
And the hardwood frame makes for the perfect long-lasting, family favorite napping location.
Features
Wall hugger
Stain resistant microfiber
Lever recline
Dimensions and Weight: 38" (L) x 36" (W) x 41" (H), 70 lbs
Seat Dimensions: 19" (W) x 22" (D)
Maximum Capacity: 350 lbs