Electro-Harmonix as a brand is known for their affordable and innovative effects, and their 360 Nano Looper lives up to this reputation. It's not the most feature-rich pedal option on the list, but it gives you a functional pedal with high audio quality for less than $100—great news for guitarists on a budget.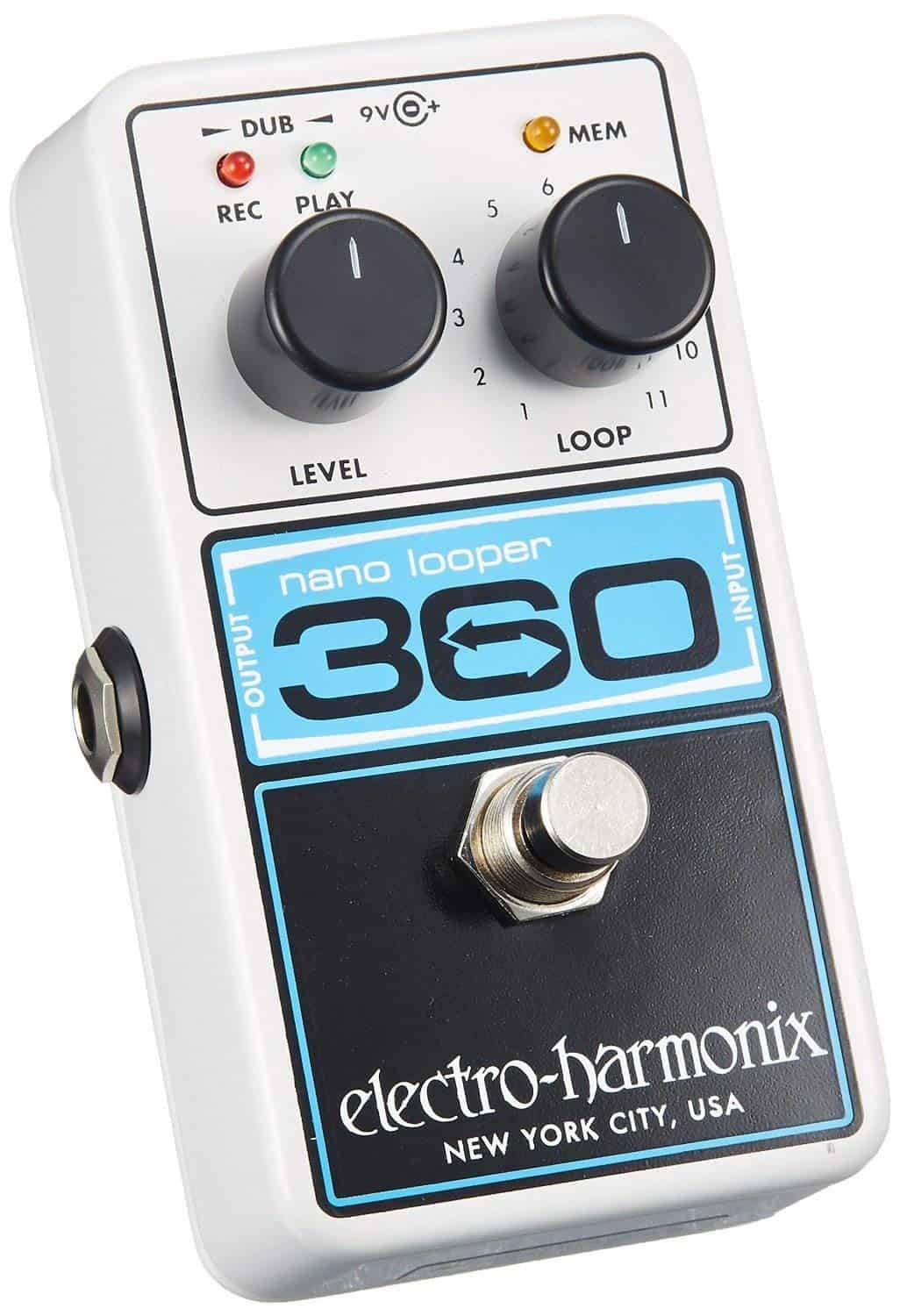 With the Nano 360, you'll get 6 minutes of loop recording time, which you can dole out between eleven different loop save slots. Rather than the LCD screen for selecting the right memory slot, like you'll find on more complex looper pedals, the Nano 360 has a simple dial for choosing your stored loop of choice. Erasing and re-recording slots is super easy, too.
In many ways, the Nano 360 represents a nice middle ground between a high-end looper and a budget-range pedal. It has the compact build, streamlined controls, and low price tag of a lower-end pedal, but it also has features other options in the price range don't offer. The recording time and memory slots are one example of this, but maybe more importantly the sound quality is higher than what you might expect for the cost.
What does this mean for you? If you want the option of saving multiple loop options directly on the pedal but don't need dual tracks or other more extensive features, the Nano 360 could be just what you're looking for.
Features:
Dimensions: 6.2" X 3.2" X 5.7"
Recording time: 6 minutes
Controls: Level, loop selector
Power: 9V battery or AC Adapter (included)