The Dickies Xtreme Stretch Women's V-Neck Top (82851) & Drawstring Pant (82011) Scrub Set feels extremely soft and "heavenly against the skin."
Composed of 75% polyester, 21% rayon, and 4% spandex twill, these scrubs are breathable and very comfortable for long shifts. They stretch well and are so appealing that many reviewers declare they plan to purchase more sets.
Even better: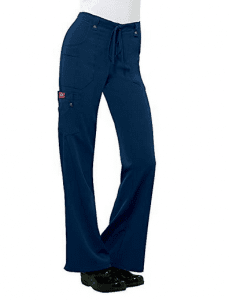 Speaking of stretch, one person said the garments' stretch makes her look slimmer.
Many agree the Dickies Xtreme Stretch Scrub Set is "cute" and figure-flattering with its fitted cut.
And, although they're loose and comfortable, the pants are still flattering.
This durable outfit's thick, elastic fabric washes and dries easily.
The issue?
The fabric can get hot in warm weather.
Luckily, it quickly dries and comes out of the dryer unwrinkled. The scrubs don't shrink and colors don't fade in warm water or in the dryer.
Although people like the colors, the Mango Tango hue earns a few criticisms: it's "ugly," see-through, and makes the wearer look like an orange "traffic cone."
Let's take a closer look...
The V-Neck Top has a contemporary fit with front and back princess seams that shape the garment.
It has a multi-use pocket with a utility "D" ring at the end.
Cut to fit close to the body, the Drawstring Pant has back leg seams and flared legs with slits at the bottom.
Reviewers love the pockets.
Two front, one side cargo with a self-loop and logo eyelet snap, and one back pocket to be exact.
The front waist drawstring stays tied pretty well and works with elastic at the back waistband to hold up the pants.
For the most part, people seem to agree on sizing issues with Dickies Xtreme Stretch Scrub Set.
For many, the pants run big and long (but enough to wear with nursing shoes with higher soles) and the top runs small.
Here's some feedback we found: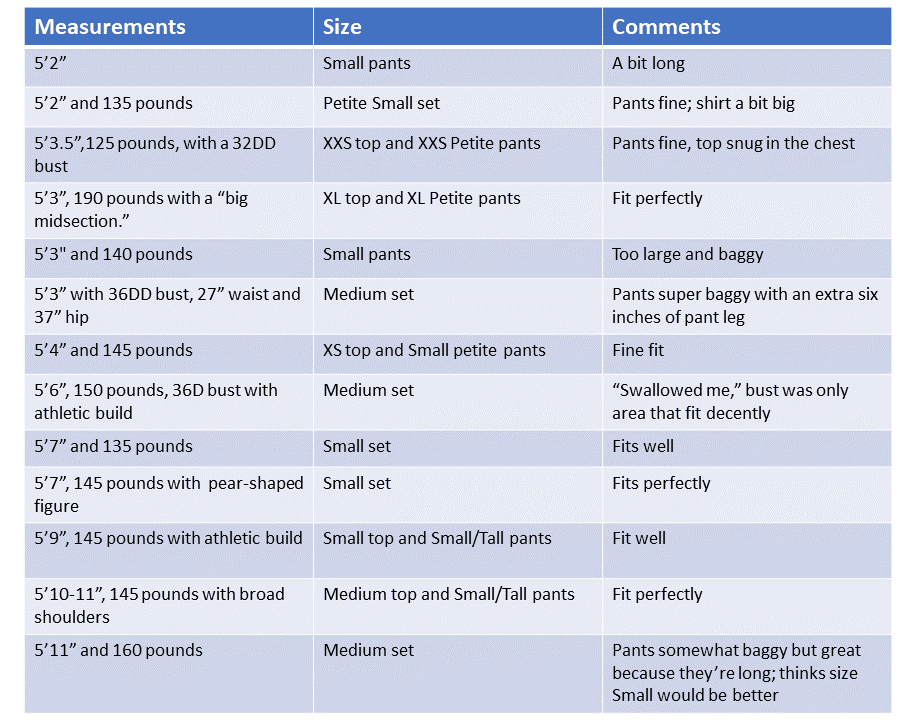 Remember...
If you plan to purchase a set of scrubs with matching or same-size top and pants, use the link for the Dickies Xtreme Stretch Women's V-Neck Top (82851) & Drawstring Pant (82011) Scrub Set.
However, if you want to buy the top and bottom separately because you need them to be different sizes, then use the links for the shirt, Dickies Xtreme Stretch Women's V-Neck Top (82851) and for the pants, Dickies Xtreme Stretch Women's Drawstring Pant (82011).
Features
Fabric content: 75% polyester, 21% rayon, and 4% spandex twill
Top center back length: 26"
Pants inseam measurement: 28" (petite), 30 ½" (regular), and 33 ½" (tall)
Number of pockets:  one (top); four (pants)