Investing in an electric fireplace is a sure way to ensure a warm, welcoming, and comfortable atmosphere in your home. You get everything you need with the push of a button. However, with so many products on the market, finding the best electric fireplace for your home can be challenging.
What should you focus on?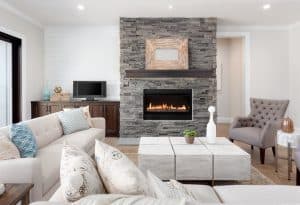 Design, brand, features, power, electric consumption, or buyer reviews? Truth is all these details matter. If you want the best solution for your home, you need to take them all into account.
The good news is we've done the research for you, and even compiled a list of the best electric fireplaces to use in 2018. Now all you have to do is check our reviews and decide which product matches your needs, expectations, and budget.
Why Trust Our Research?
Our reviews have no hidden purpose. They focus on the technical specifications of each fireplace model, on the manufacturers' reputation, on the buyers' feedback, and on experts' recommendations. It is up to you to decide which model qualifies as the best electric fireplace for you. We simply provide all the information you need to save time, effort, and money.
Buyer's Guide
The Expert's Weighed In On The Best Electric Fireplace
Finding the best electric fireplace takes more than sorting products by brand, price, or capacity. We talked to a fireplace repair specialist, and he explained the features that influence a fireplace's appeal, efficiency, and long-term performance. We used these features to identify the 11 best electric fireplaces reviewed below.
Here's What They Said To Look For When Shopping For The Best Electric Fireplace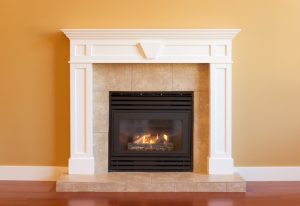 Before you can choose a reliable electric fireplace, you need to know how these devices work and what types are available.
First…
Electric fireplaces are basically electric heaters that mimic conventional fireplaces. They use a rolling LED-light-and-mirror element to create the fire-like effect.
What's really cool is…
You can use them anytime (not only in winter) by turning off the heating function.
Most devices incorporate a thermostat and remote control options, to ensure optimum heat and ease of operation. They allow plugging into standard outlets (120 volts). Depending on the heating technology, design, and installation requirements, there are several types of fireplaces. Let's briefly review each type, to make it easier to choose the best electric fireplace for your needs.
Types of Electric Fireplaces
Depending on the heating technology they incorporate, there are:
Forced fan fireplaces – They have a fan blowing over the heated coils and dispersing the heat in the room.
Infrared quartz fireplaces – They rely on invisible infrared light that warms up the surfaces it touches and creates a warm and cozy atmosphere without drying the air.
Depending on design and installation requirements, there are:
Free-standing units – They come as media stands and mantels, and they use various combinations of wood, metal, plastic, and glass as main materials. You can place them against the wall or in a corner, and they can conceal or serve as a TV stand.
Wall-hanging units – You can hang them on any wall you have available, using brackets, similar to TV stands. They usually occupy less space and have a more modern design than the other types of fireplaces.
Built-in fireplaces or inserts – They're an excellent solution if you already have a traditional fireplace or a mantel and you don't intend to use it anymore. Just make sure you measure the available space and find a matching unit.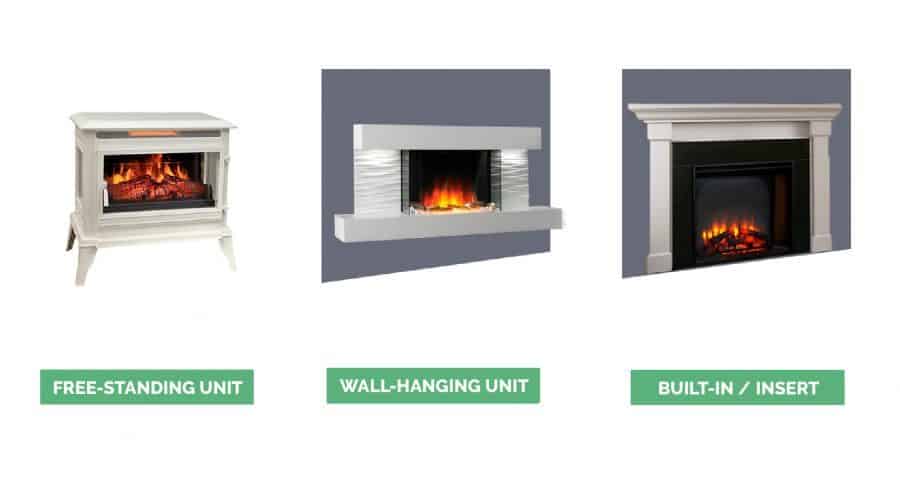 3 Tips to Choose the Best Electric Fireplace
Start by assessing your needs. Consider the size of the room you want to heat, where you will place the device, and how much space you have available. Decide on the color, materials, finish, and style (modern, rustic, classic). Specialists recommend forced fan models for rooms of up to 400 square feet and infrared quartz models for rooms of around 1,000 square feet. You should consider using several devices or looking for an alternative heating solution for rooms that exceed 1,000 square feet.
Use the features you've already identified (type, size, color) to find the products that match your needs. This way, you'll get relevant results and save time. Start by narrowing down your options to three products.
Carefully read the specifications of the chosen fireplaces to identify the best one for you. Make sure the model you buy is suitable for the type of installation you have in mind. Never use inserts or wall-hanging models as free-standing units. Rather than choosing the cheapest unit, look at its energy efficiency. Also, make sure the fireplace matches the room design, otherwise you may end up replacing it or remodeling sooner than you think.
Here Are The 11 Best Electric Fireplaces
THE WINNERS
A Quick Summary Of Our Research
As you may have realized from the above reviews, we've focused on the electric fireplaces that provide the best value for their price, trying to provide solutions for all needs and budgets.
You'll find affordable and efficient models from all categories: forced-fan, infrared, inserts, media centers, or free-standing. Their configuration ranges from basic features, such as flame-only mode and remote control, to various safety functions, timers, and several flame and heating level settings.
All of them are energy efficient, so they should have a minimum impact on your energy bills.
However, if you ultimately opt for a gas powered heater… We've got you covered.
Read our in depth reviews of the best gas fireplaces and inserts.
Or, if you're ready to make a decision, check out the two products we found to be the best electric fireplace inserts out there today…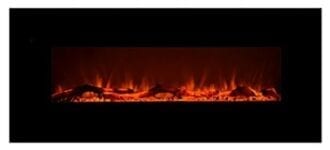 Best of the best
Touchstone 80001 Onyx Wall Hanging Electric Fireplace
Looking for a new electric fireplace but don't know where to start? We can make your decision easier. Find the best electric fireplace right here.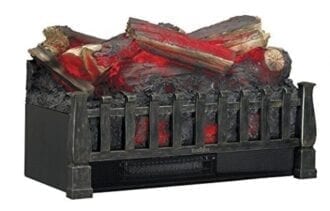 Most Buying
Duraflame DFI020ARU-A004 Electric Fireplace Insert w/ Heater
Looking for a new electric fireplace but don't know where to start? We can make your decision easier. Find the best electric fireplace right here.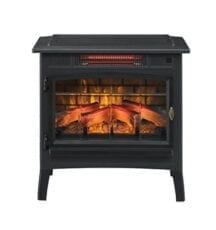 Best for the money
Duraflame DFI-5010-01 Infrared Quartz Fireplace Stove with 3D Flame
Looking for a new electric fireplace but don't know where to start? We can make your decision easier. Find the best electric fireplace right here.