Energizer is a well-known brand when it comes to quality batteries. Energizer CR2032 batteries are among the best CR2032 batteries for a number of reasons.
The batteries give an output of 3-volts with high consistency. You can power your watches, remotes, computer hardware, and anything that needs a 3V CR2032 battery.
High Shelf Life
Energizer CR2032 batteries can last up to 10-years. As a result, you can store them for years to come without any concern of leakage or loss of efficacy.
Withstands Extreme Temperatures
Energizer CR2032 lithium battery can work in a wide range of temperatures. You can use them from -22-degree F to 140-degree F without any concern. No doubt, you can use them on devices fit for mountain climbing or temperature reading. 
No Leak Guarantee
Energizer is among the best CR2032 batteries for the safety they come with. The company provides a no-leak guarantee on not only CR2032 batteries but also for all types, including AA and AAA.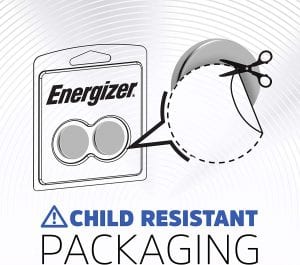 Energizer CR2032 batteries are great if you want a quality product and guaranteed performance.
Specification
Brand: Energizer

Output: 3-volts
Features
Ideal for low to medium-draining electronics

Can replace L14, DL2032, SB-T15, and 5004LC batteries

Contains zero mercury
pros
One of the longest-lasting CR2032 batteries

Safe to use and store

Long shelf life
cons
The child-resistant safety packing is a bit difficult to open